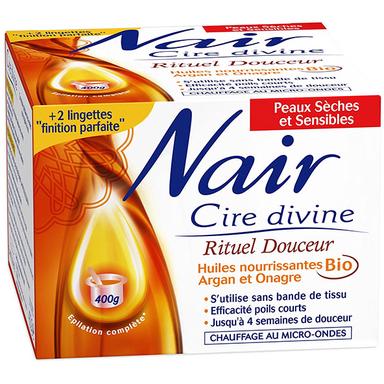 In agreement with Ansm, Sofibel reminds consumers of the precautions to take when heating"Nair Cire Divine" depilatory waxes in order to prevent the risk of burning.
Text of the alert issued by Nair
Following incidents, Nair wants to make hot wax users even more aware of the precautions to take when heating waxes in the microwave. Before any use, and this in order to use the wax to depilate correctly, it is imperative to read carefully the instructions in its entirety and more particularly the following precautions:
FAILURE TO READ THE INSTRUCTIONS MAY LEAD TO BURNS.
THE INSTRUCTIONS IN THE INSTRUCTIONS ENCLOSED WITH THE PRODUCTS MUST BE FOLLOWED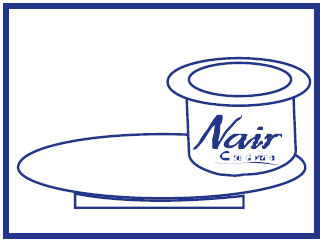 - When heating, put the pot in the offset position.
- Check the appearance of the product before removing it from the microwave.
In case of overheating (resulting in very liquid wax, a deformed pot and/or the presence of smoke), let stand 15 minutes.
OVERHEATING OF THE WAX OR FAILURE TO FOLLOW THE INSTRUCTIONS CAN CAUSE SEVERE BURNS.
NEVER EXCEED THE RECOMMENDED TIMES
1. HEATING
The heating time for 900W microwaves is mentioned in the instructions for use and recalled on the cardboard flaps of the products.
2. REST IN MICROWAVE OFF
It is essential to observe the resting time indicated on the instructions and on the cardboard flaps of the products before removing the wax from the microwave.
3. HOMOGENIZATION OF WAX
Be careful to insert the spatula very gently into the wax to avoid possible wax splashes.
4. If necessary, reheat in increments of 10 seconds, never exceeding this time.
FP
© 2018- 2020 CosmeticOBS