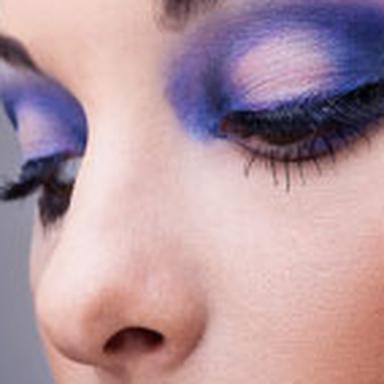 For many women, eye makeup is the most important part of their beauty ritual. To follow the seventies trends of autumn or the metallic looks of winter to come, whether you opt for deer eyes or a natural look, take a look at our tips and tricks!
All eyes on me: current trends
If you want to highlight your eyes discreetly, next season is for you!Indeed, autumn 2015 offers bold contrasts of reds, blues, roses, yellows, ochres and greens inspired by the 70's.
Winter will be more metallic and refined. For the most daring, we dare the marsala trend. Either with a subtle eyeliner line or a smokey. For a glamorous effect, a combination of bronze and gold is chosen. Guaranteed effect!
Emphasize your eyes: tips and tricks
In general, a good base for eye makeup is an eye shadow on which you apply an eye shadow. Be careful however with the reflections, more suitable for young women.
To avoid accentuating wrinkles, it is better to opt for a matte eye shadow. A dark eye shadow can also be applied, but care should be taken to spread it over the entire eyelid.
To enlarge your eyes, you can apply powder or illuminating cream under the eyebrows and in the corner of the eye

, using small tricks, all shapes and sizes of the eyes can be staged.
For eyes wide apart:To make them look closer together, draw a line of black eyeliner inside the eye. If you choose a coloured eye shadow, it should only be applied inside the eyelid and not beyond.
For close eyes..: dark eye shadows should be applied to the upper eyelid and the hidden side of the eye. In particular, the upper lashes should be accentuated. For droopy eyelids: a bright eye shadow will be your best friend. The eye shadow should be applied in a"banana shape" along the bone of the eye socket. Thanks to a matt dark tint the drooping eyelids are blurred.
Finally: the perfect swing
Even with lips highlighted by a beautiful red and eyes highlighted by a subtle eye shadow, to have a perfect look, you must finish your beauty journey with a mascara!
It opens the eyes and allows the gaze to radiate. It also makes the face more expressive.
There is now a type of mascara for every need. Mascaras that curl the eyelashes, that lengthen, that enrich… As far as coloured mascaras are concerned, they will be ideal for special occasions.

Source ;Beautypress.fr
© 2015- 2020 CosmeticOBS