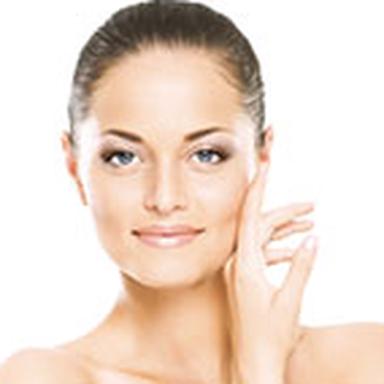 It's a familiar sight to every woman: jars, bottles and tubes piled up in our bathroom. Even though we consequently stick to the daily beauty routine, our skin is lacking in radiance. Why is that? Facial cleansing can often be the root cause: minor as it may seem, it has a lot of influence on our skin's condition…
It's all about water
It is important not to clean one's face with too hot of water, because hot water dries out the skin and encourages blood flow. Hemals that are located at the nose, cheek and under the eyes hence become apparent, the skin appears reddened and irritated. Lukewarm water is good to remove excess sebum in the morning without stressing the protective layer of the skin. A few cold affusions at the end of the morning routine are good since they refresh the face and close the pores again.
Face wash
Not only do climatic changes affect the skin, the different productivity of the sebaceous glands does its bit as well. They are more active during summer than during the cold months, which is why the body's own fats can clog the pores and cause impurities. Water itself cannot remove them. In case they are not removed before going to bed, they interfere the skin in its night-time regeneration cycle: This results in clogged pores and inflammation. Those who have oily skin rather grab a wash cream or a gel with a slight peeling effect that not only removes makeup but also reduces the sebum film. In order for the components to take effect, they should be allowed to soak in for a short while. Dry and sensitive skin types best nourish their skin using a gentle cleansing milk that balances sebum lacks. Easy-care normal skin types tolerate both cleansing milks and gentle cleansing gels very well.
No soap opera!
Facial cleansing is usually more demanding than the one of the body. With its high pH value, soap is not mild enough to be part of our facial cleansing routine. It dries out the skin and reduces its protective barrier. Special facial cleansing bars, however, are based on especially gentle surfactants and are adapted to the pH value of the skin; this protects the skin from draining and the epidermal barrier function is maintained.
Equipment for perfect skin
A great number of women use cosmetic microfiber cloths for facial cleansing with fibres that are so fine that they can even absorb tiny particles. Cleansing products hence become redundant since makeup, skin scales and sebum can be removed particularly gently. When on the go or while traveling, cleansing wipes are the ideal choice. The current trend is towards electric skin cleansing: Facial brushes combine various functions and are more effective than manual facial cleansing. Besides removing dirt and makeup, these vibrating conjurers can also improve skin quality.
© 2016- 2020 CosmeticOBS