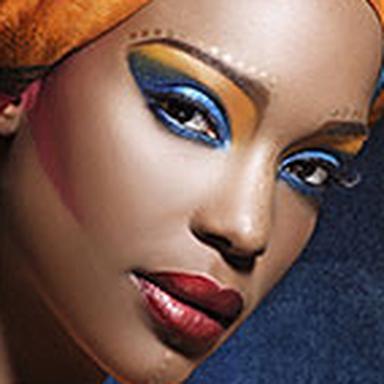 Bright colours, delicately melting textures, and fresh, fruity fragrances: summer has finally arrived! After having seen the Pantone Color of the Year, we already got a first impression of what the trends are going to be about. However, the colour palette has much more to offer for the sunny and warm months!
Pre-programmed joy
Whereas expressive pin-up looks, smoky eyes, and dark shades accompanied us during the cold season, other colours are taking over right on time with the arrival of the first sunbeams: now the stage is set for yellow, orange, apricot, pink, blue, purple, and green! When, if not now, can we take the liberty of wearing these eye-catching shades on our lips, eyes, and nails?
Here comes the sun!
From a delicate lemon sorbet to a lush sunflower yellow: no other colour is associated that much with summer than yellow. Just as the scent of a freshly cut lemon, the vivid colour also spreads a feeling of freshness and is the perfect accessory to set highlights when being combined with neutral colours.
Applied to fingernails and toenails, the sunny yellow always cuts quite a figure and when it comes to eye makeup, too, it can be effectively staged.
Snow White types, having a fair complexion should rather pick another summer hue since yellow can make them look tired and peaky.
The shade is the perfect fit for blonde-haired women with blue eyes. They can wear an expressive lid line in a bright yellow; when being combined with raspberry-coloured lips and a sun-kissed complexion, this is the perfect summer look!
Fruit infusion
Without fresh strawberries, sun-ripened apricots, or luscious watermelons, summer would only be half as beautiful. Their irresistible flavours are now dominating the fragrances again; and their bright colours are an inspiration for creative looks: 'The colors are fruity and fresh, just like a tasty smoothie,' explains Peter Schmidinger, International Makeup Director at BABOR.
This summer, berry hues as lip colours are hot and they even look good on fair types, having a Snow White complexion. Soft rose or apricot shades are great blushes for our cheeks that highlight the sun-kissed and naturally fresh look. However, when it comes to our nails, there is no limit to our imagination with the cheeky little fruits: several hues can be combined together, such as rose and apricot or lemon yellow and finally decorated with rhinestones or — thematically matching — with stickers that picture fruits.
Lots of Pan'tones'
Just with Rose Quartz and Serenity , Pantone already gave an ample scope for creative looks. In its report, the globally leading supplier of professional colour standards for the design field selected a number of other shades for being the trend colours of the year; and they are a real gain for the summery makeup, too.
The aquatically cool Limpet Shell conveys a sense of clarity and freshness.
As the soft representative of the popular orange hues, the warm Peach Echo arouses a familiar feeling, whereas the neutral Iced Coffee reminds us of a tasty iced café that goes with the summer.
Unlike a relaxed visit to the café, the strong and passionate Fiesta stands for awakening and energy and it breaks the rather relaxing and soft hues of the season.
Ease into the summer
Summer 2015 already achieved record temperatures. In order for the body to keep its temperature constant in extreme heat, it has to give off heat and sweat — the ultimate danger for the makeup! Now, it is time to rely on light non-comedogenic textures that do not necessarily ballast the skin.
Waterproof mascaras and eyeliners, too, are an absolute must; even if a trip into the cool water is planned.
© 2016- 2020 CosmeticOBS