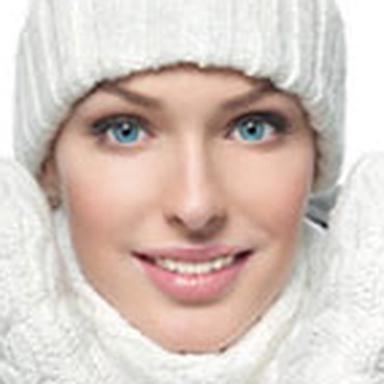 It is the same story every year: winter comes with its great charm, but also its drawbacks. And one the first to suffer from it is the skin: greyish complexion, dryness, tightness sensation… we must take good care of it. Here is the Top 6 of the essential gestures to be adopted for a perfect skin in winter.
Our slogan: hydration!
In winter, the skin is under stress because of the cold, and it tends to get dry faster. As a result, it is important to bank on efficient hydration. But it is also an opportunity to change our beauty routine. Indeed, since the skin has stronger hydration needs than usual, there is no doubt it will need a richer cream. You can turn to skincare formulas based on nourishing shea or cocoa butter, protective beeswax, or vegetable oils (argan, olive, avocado, borage…).
Your hands are also part of the strategy! Do not forget to apply a nourishing cream several times a day. CosmeticOBS has set up a list of the best six hand creams to help you make a choice!
Do not neglect skin cleansing
It is all very well to think about hydration, but it is crucial for your skin to be ready to receive skincare. In other words, it must be clean! We tend to think that removing makeup will do, but it is not always true: it can actually be superficial. To rid your skin of pollution and other impurities accumulated all day, you must use a real, gentle cleanser (gel, milk, micellar water), and then apply hydrating creams. They will be even more efficient this way.
Use scrubs
Scrubs help your epidermis get rid of unattractive dead skin and refine skin texture. They should be used once or twice a week. And for those of you whose skin is too reactive, choose the gentlest scrubs, and do not apply them more than once a week.
Beware of too hot water!
It is cold outside, and the idea that you will have a good hot bath back home feels comforting. It will, but beware! Too hot water can dry your skin more than it hydrates it. The ideal temperature is between 30 and 35 degrees Celsius.
Sun, sun!
If it is obviously less present in the city than in summer, the sun is as hazardous for the skin in winter. Too long an exposure is not recommended if your skin has not had enough protection. If you are on your way to snowy mountains, think about applying sunscreen with a high sun protection factor, several times a day. In addition, do not forget sunscreens never provide 100% protection from the sun. That is why the indication 'total protection' has disappeared from sun product packaging. It was actually deemed false by the European Commission, which banned it: no sun product can totally shelter your skin from the harmful damage of UV rays.
What about your feet?
Although they are often neglected, your feet do suffer from the throes of wintry harshness: dry skin, calluses, you should take care of them too. Why not take advantage of that hot bath to pamper them properly? First, grate any roughness with a pumice stone. You can also use a scrub to exfoliate dead skin, and end with a real nourishing cream. Even your feet deserve some tenderness!
© CosmeticOBS-L'Observatoire des Cosmétiques
© 2016- 2020 CosmeticOBS