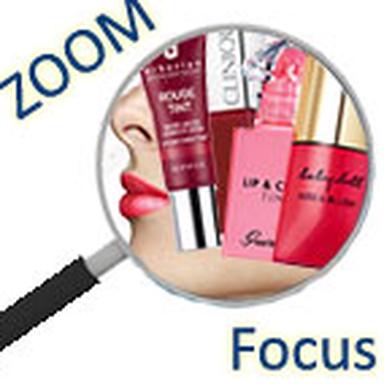 Lips and cheeks united for spring makeup! To put a stop to the multiplication of products, these cosmetics double agents actually prove both ingenious and harmonious. At least, with them, you can be sure your complexion and lips will be matching, and that is quite important, although we often overlook this aspect.
Raise your hand if you have never applied your lipstick on your cheekbones! There is a slight problem, though: the lipstick texture is not intended for the skin. It tends to get sticky and create lumps on the cheeks.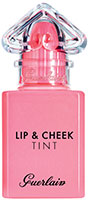 Well, nothing better than these 2-in-1 products both designed for the lips and cheeks, then. Convenient and available in travel size, they are easy to carry, for those that do not want to load themselves down with all sorts of things, and they are actually perfect for holidays or a weekend.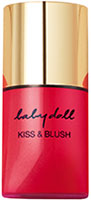 They colour the skin in all transparency, without leaving any residue, and with a perfect natural look, like Guerlain's Lip & Cheek Tint, Universal Tinting Gel for pinkish cheeks and lips (La Petite Robe Noire Makeup, €32, as from January 23). And this seducing trump card has a plus: a formula which preserves hydration (glycerol), a fresh, plumping mint derivative, a delicious, sweet perfume, and… eosin, which reacts to the skin's pH! The shade is subtly revealed without creating any mark. You can adapt the dose according to the intensity you want.
As for Yves Saint Laurent, they have banked on a compact balm texture that easily slides on the skin or mouth (Baby Doll Kiss & Blush Duo Stick, €33, six duos, as from January 30), while Nocibé has chosen an exclusive, melting foam (Blush & Lips, €9.95, three shades).
Colour breath or tattoo?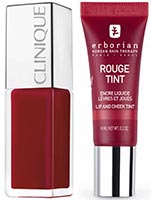 No-make-up sensation guaranteed with Clinique and their Pop Oil Lip & Cheek Glow (€24, four shades), an ultra-light, but nourishing oil (it contains safflower, jojoba, sunflower oils…) that is easy to apply.
You will have the same sensation of comfort (oil microcapsule, camellia extract…), but a 'tattoo'-lasting effect with Erborian's Rouge Tint, Lips & Cheeks Liquid Ink (8ml, €14.90, in February). It is the first time the French-Korean skincare brand has embarked on the colour adventure. Always fascinated by Korean women's pure complexion, Katalin Berenyi, creator and co-founder of the company, has trapped pigments in the heart of an aqueous formula to adorn lips and cheeks with coloured freshness. It is a little 'like watercolour', but it lasts as long as ink…
© CosmeticOBS-L'Observatoire des Cosmétiques
© 2016- 2022 CosmeticOBS