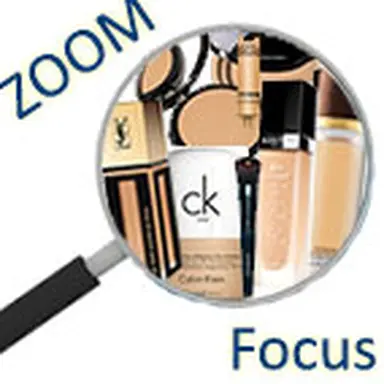 There are those who look for the"bare skin" and natural feeling, others who focus on light, modular coverage or durability… With two major trends for this fall: powder textures (free or compact) and long-lasting. Overview of new cosmetics for the new school year.
You will probably have to be a bit expert to choose your foundation because they are becoming more and more technical, but what we can say is that there are really for all tastes!
A foundation just for me…
Judging by the number of launches this fall, BB and CC creams did not impact foundation sales, particularly in Selective. You might as well say it right away, you have to have done Polytechnique to understand the clever optical technologies that brands serve us ! But the most important thing is that the result is more and more visible on the luminosity of the complexion and that the new galenic all seek (including for the long hold reputed thicker) the sensation"naked skin", the material effect being a parameter that each one endeavours to oust today. Other constants: active care, very present at the level of communication (much less in reality in the lists of ingredients!), higher and higher SPF (from 15 to 30 for the last Dior), globalization obliges, and sophisticated tool-applicators (brushes or sponges).
Practical, compact is a must
Unify, velvety, lighten, retouch your complexion during the day if necessary, it is easy and fast with these powder foundations found in most brands. The compact is the big winner of the new school year! To each his own little extra! Clinique's foundation controls imperfections and regulates the shine of combination to oily skins (notably the presence of salicylic acid): Foundation Powder Formula SOS Anti-Blemish Solutions, compact 10 g, 29.50 €, 6 shades (in October). Guerlain's is refillable and equipped with UVA sun protection: Lingerie de Peau Compact foundation, Teint Poudre Effet Peau Nue IP 20-PA+++ (10 g, 57 €, refill 42 €, from September 1st). Nocibé's new Artist make-up range can be used dry or wet: W&D Powder Foundation, 24.95 €, 6 shades. Too Faced presents a powder foundation with softening properties thanks to cocoa (32 €, 8 shades, at Sephora). Not only does it contain moisturizing cocoa butter and antioxidant cocoa powder, it also has a delicious chocolate scent! As for Gemey-Maybelline, it launches the first BB cream powder, with integrated sponge applicator, much more like a powder foundation than a BB cream (Dream BB Go Matte ! BB Powder Cream 10-in-1 SPF 25, 18 ml, 9.50 €, 3 shades, in August). The most original? Chanel free powder that offers the finish of a fluid foundation, for a natural second skin result, well unifying but without any mask effect (Vitalumière, Free Powder Foundation SPF 15 with its Kabuki Mini Brush, 10 g, 65 €, from August 14). Another new invention from the king of the compact: Shiseido's Compact Natural Perfector SPF 15 (compact refillable 10 g, 40 €, 4 shades, refill with sponge: 30 € - in October) which recreates the soft, natural glow of perfect bare skin, thanks to powder particles with a smooth, rounded surface, and a formula that uses air instead of oil to bind powders together. Result: the powder, softer and finer, offers a uniform make-up without powdery effect and adheres impeccably to the skin. Finally, the exclusive sponge promotes the air effect of the powder.
The long-lasting ones become lighter
In stick or, more often, in fluid, their ability to resist 24 hours in a row (whatever the temperature, humidity, time of day or night) is their spearhead. Usually, these high-fidelity foundations"cardboard", dry out and have heavier textures that mark wrinkles. They've made progress! Like Yves Saint Laurent's Le Teint Encre de Peau SPF 18 (30 ml, 47.50 €, 16 shades, from August 25) with an ultra-fine liquid texture and a"feather" applicator inspired by an inkwell. " Light as a feather, unalterable as an ink ", says the brand. It dresses the skin without masking it, while offering coverage, comfort and lightness, thanks to a texture called"liquid-to-pigment" inspired by the architecture in 3 phases of an ink (the vehicle/color/active). The vehicle does not consist of polymers (very present in long-lasting formulas but which can harm comfort), but of a combination of volatile oils. On contact with the skin, they evaporate in a few seconds, immediately depositing the veil of pigments. They are at the origin of the correct"play time" of the formula, i.e. the rapid application time (the foundation glides and spreads quickly on the epidermis). Pure micronized pigments are coated for better hold and uniformity. As for the active ingredients, they work together to moisturize and mattify, guaranteeing extreme hold. The lipophilic agent, thanks to its"honeycomb" surface, is able to absorb four times its weight in sebum. The hydrophilic agent, of clay type, is composed of an assembly of minerals which make it possible to control the moisture of the skin over time. Tamanu extract offers fatty acids close to the skin (bio-affinity). Sisley also rises to the challenge by creating a new fluid foundation all day long which corrects everything in transparency, without material effect: Phyto Teint Expert Foundation Perfector Very Long-Lasting Skin Care (30 ml, 88 €, 8 shades, in October). The complexion is smoothed and brought to light thanks to a soft focus base (association of sublimating powders of various granulometries), associated with a blurred gel which contains hectorite (clay derivative with absorbent properties). The shine comes from a crystal mica that acts like countless small mirrors, to better reflect light. The very pure pigments coated with soya lecithin make it possible to sublimate the beauty of the skin without denaturing it. The complexion is neither frozen nor artificial. The same fidelity and velvety feel with CK ONE's Perfection Long Hold Foundation SPF 20 (30 ml, 30 €, 8 shades, September 1st), or Bobbi Brown's Skin Foundation Stick, perfect for travel (9g stick, 40 €, 24 shades, September). Note: this last one does not contain SPF (a point which becomes more and more difficult to find for those who do not want sun protection on a daily basis, why not propose the alternative: with or without SPF?), Bobbi Brown estimating that the sun filters create too many white charges which can tarnish the colors. The Estée Lauder Group brand preferred to integrate silica with flawless transparency, which also absorbs excess sebum or perspiration. The absence of material effect and resistance are still at the heart of Tom Ford Invisible Foundation Perfector SPF 15 (30 ml, 72.50 €, 15 shades), available in September.
Radiant Fluid Foundations
The undisputed king of this category is the Diorskin Star, Teint Studio Spectacular Light, Perfection without material SPF 30 from Dior (30 ml, 48.50 €, 12 shades, from September 1). Very inspired by cinema and fashion shows, this"brightening" foundation also uses hollow silica beads, charged with mineral pigments that capture and reflect light, without any shiny effect. Homogeneity is revealed by"colour filter" pigments which, like camera filters, degrease dull complexions, while classic pigments darken or mask the natural tone of the complexion. The palette of shades, as close as possible to the skin, adjusts to each subtlety of complexion. For this foundation, Dior has developed a black egg-shaped sponge, based on Japanese sponges, that allows access to every corner of the face (Backstage Blender Sponge, 17 €). Another"lighting specialist" patented with anti-pollution active ingredients (moringa seed and white tea) and 100% mineral sun filters: True Radiance, Clarins SPF 15 Radiance Correction Foundation (30 ml, 40 €, 12 shades, from August 25). Finally, Bareskin, BareMinerals' first liquid foundation (liquid foundation SPF 20, 30 ml, 32 €, 20 shades, from mid-August at Sephora), is distinguished above all by its mineral formula containing a minimum of ingredients (pigments coated with jojoba, lightening active ingredients such as vitamin C.) and its brush tank (Brush Face Perfection, 26 €) which makes it possible to adjust the coverage to the drop near (2 drops for a light coverage, 4 for a medium coverage, 6 for a total coverage).
The Observatory of Cosmetics
© 2014- 2022 CosmeticOBS