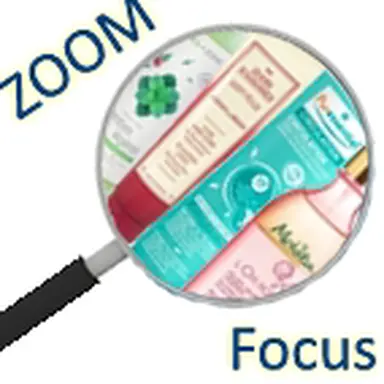 First, they have changed their names. They are no longer called 'heavy leg treatments', but 'light leg treatments'. Now, that is much prettier and judicious – in particular from a regulatory standpoint, since the term 'heavy legs' falls into the scope of medicine, not cosmetics! In addition, they combine the usual freshness and wellness sensations with a beautifying effect on the legs. But the most innovative thing about this classic of the first hot summer days is that it now has its own home device!
Swollen, tired legs, sensation of heaviness… The thing is, legs always start getting ugly right when you want to unveil them! Venous insufficiency affects 15 million French people, according to Puressentiel. Indeed, men are not spared! But fortunately, new solutions are being developed.
Even more innovative than cosmeto-textile (Lytess Legging Minceur Jambes Tonifiées, slimming leggings for toned up legs, €59.90), the first electronic patch for light legs, derived from electrostimulation, offers real circulation wellness. We owe it to Talika, who have just launched Legs Tonic (€99 with a two-year guarantee). This futuristic-looking pebble is to be patched on the leg to deliver 'anti-water' electric impulses for 20 minutes and stimulate microcirculation. The electric power can be adjusted for you to choose the impulse intensity (32 levels). As soon as the first session, legs look slimmer and heaviness vanishes. The sensation felt reminds of the relaxation you get after a walk on the seashore, your feet naked in the sand. The compact device may be used while standing, sitting, or lying down… to prevent any discomfort (flight, shopping day, heatwave…), or as a 'repairing' tool to go down your swollen legs and soothe them at the end of the day.

Many organic-certified creations
Let us start with the real cosmetic launches developed by Melvita, who have innovated with a two-phase dry oil combining water and oil (the brand is fond of this texture, because it reproduces the composition of the hydrolipidic film), to drain, satinize, and beautify the legs (L'Or Rose Beautiful Light Legs, 100ml, €21.50).


This unique, sensorial creation with a fresh, sparkling perfume – light leg treatment perfumes are often camphorated or too mentholated, so they are not always pleasant! – is one of the rare to contain neither essential oils, nor alcohol. In its real moisturizing formula, you can find pink peppercorn, rose hip oil, mint floral water, black pepper oil, and an alga (palmaria) to stimulate blood circulation.
The other new, organic-certified launches contain organic essential oils. For example, Aroma-Zone has just reformulated their Emul'Gel Bio Jambes Légères (Light Leg Organic Emul'Gel, 200ml, €9.50). It offers toning, decongestant, refreshing essential oils (Provence cypress, peppermint, mastic tree, vetiver, amyris), and moisturizing aloe vera juice.

You will find the same richness in essential oils in a macadamia oil base in the PHYTOSUN Arôms Huile de Massage Jambes Légères Kiné+ 8 (Light Leg Massage Oil, 50ml spray-bottle, €18.50).
The original Floressance Huile de Bain et Massage Jambes Légères, based on peppermint, pine, and menthol (Light Leg Massage and Bath Oil, 150ml, €8.75), can be used directly on the skin or in the bath, where it transforms into a milky veil. It is composed of 99% natural ingredients.

Puressentiel offers no less than four skincare products rich in essential oils (from 10 to 17) in their Circulation range, from a Bain Douche (Shower Gel, 100ml, €14.90), to a Spray Tonique Express, whose new pump makes it possible to use it upside down (Express Tonic Spray, 100ml, €16.50), a Gel Ultra-Frais (Ultra-Fresh Gel, 125ml, €16.50), and the spring new product: the Crème Fraîcheur Hydratante (Moisturizing Cooling Cream, 100ml, €16.50), the only alcohol-free skincare product in the range – with Bain Douche. These products are not organic-certified, but their actives are 100% natural.
Light leg treatments also moisturize the skin

As regards conventional cosmetics, the trendiest textures are mostly creams and emulsions, which are more moisturizing than gels and sprays – these are rather intended to provide freshness. Le Couvent des Minimes – recently purchased by the Filorga Group – features a Leg Soothing Lotion with nine beneficial plants in their Les Soins du Randonneur range (140ml, €18).
The Crème Jambes et Pieds Légers®, Rituel de Beijing, Chine, developed by Cinq Mondes (150ml, €39) also provides optimum comfort.
As for État Pur's Escine Pure Active, this light emulsion tones up the legs, while reducing water retention. Apart from these 2-in-1 products, there are more targeted products, like the alcohol-free Mustela Maternité Light Legs Gel (125ml, €15.21), or the Rap Phyto® Light Legs Wipes (seven wipes, €5.80), specially formulated for pregnant women and nursing mothers.
© CosmeticOBS-L'Observatoire des Cosmétiques
© 2017- 2022 CosmeticOBS