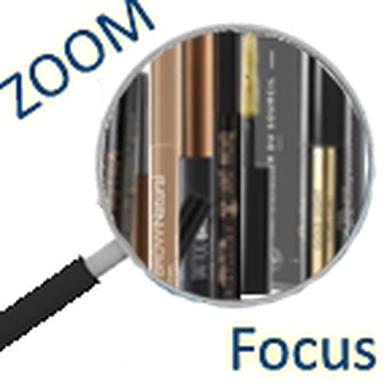 Brow makeup is unaffected by the crisis: it has been experiencing roughly the same meteoric ascent as nail varnish recently. Today, you can go out without any makeup on, but not if you have not 'done' your brows… After palettes, 'pomade' pencils, highlighters for the arch, and other brow waxes, pens are all the rage this fall, while tattoos are beginning to show…
Following the success of brow bars (Boudoir du Regard, Atelier du Sourcil…), and especially of Californian brands like Benefit (a pioneer and world no. 1), whole brow makeup ranges have developed, putting brows in the spotlight. It should be recognized that it has a considerable impact on the face architecture, and women got that right. Being beautiful up to the tips of the brows has become a new credo. Longwear products and the 'sensational' are trendy this fall. And after subtlety, now is time for more visible results.
Brow pens
Created to redraw, colour, and intensify brows in the twinkling of an eye, their supple tip effortlessly slides and they dry very quickly, providing more intense a colour than brow pencils and mascaras, even if the result can be adjusted (from light to intense). What is their main advantage? They are long-lasting – and most are waterproof.
One of the first was created by Lancôme (Sourcils Tint, a highly accurate, longwear pen, €22).
Many brands have released their own this fall:


• Bourjois (Brow Natural Pen for a natural finish, €12.50)


• Anastasia Beverly Hills (Brow Pen, €24.95, in Sephora stores)


• Artdeco (Long-Lasting Brow Liner, €19)
• L'Atelier du Sourcil (Sublimliner Eye Liner, €12)

But the most original creation was designed by Mi-Rê, a new Korean brand that has launched Brow Plume Perfection Waterproof Pen & Restructuring Care (€46.99), a perfect hybrid product that could be qualified as 'browscara', between skincare and makeup. It actually has two tips: a pen for brow makeup (with self-tanning DHA to strengthen the shade… it might seem a bit strange, but the result is very efficient!), and a mascara with a curved brush adapted to all forms of brows, which revitalizes and activates brow growth.
The tattoo effect
Inspired from the microblading technique used in beauty salons, tattoos create the effect of tattooed brows and last approximately as long as a dye.
The most astonishing was created by Maybelline New York (Tattoo Brow, Peel-Off, 3-Day Gel Tint, €12.90, two shades: Dark Brown and Medium Brown). This 'peel-off' brow gel can be easily applied with its accurate pencil. Just leave it to dry for at least 20 minutes, two hours if you want it to last up to three days. Then, remove the film with your fingers, starting from the brow base. The brand recommends not using cleansing products around the brows for 24 hours after the application. The very nice-looking result is a blurred, natural halo that fills out and colours the brows.
In turn, L'Oréal Paris has just launched Brow Artist Micro-Tattoo (€12.20), which differentiates itself with a micro-precision trident-shaped applicator to redraw brow hairs one by one, and a complete range of six shades. Here, the brows are visibly densified all day long, but the effect does not last past 24 hours.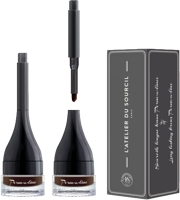 Lastly, L'Atelier du Sourcil has created Permaline (€22), also a longwear texture.
Festive brows…
You can also have fun with your brows!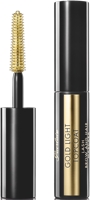 Guerlain has imagined a Gold mascara for brows and lashes, but also hair (€25, limited edition) for the Gold Light Topcoat Christmas Collection. It may be applied on its own or with another shade.
Finally, Lancôme has invented the Ladurée brow, a brow powdered with milky, pastel pink that looks like icing sugar (Sourcils Styler 06 Milky Rose, €22, 'French Temptation' 2018 Spring Makeup Collection, inspired from French pastry-making, as from next January 22)!
It is not the last time you have heard about brows: in our next Focus On post, we will deal with brow-dedicated skincare…
© CosmeticOBS-L'Observatoire des Cosmétiques
© 2017- 2021 CosmeticOBS