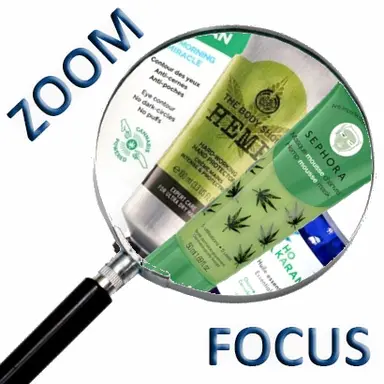 The 'cannabis cosmetics' trend is growing with the arrival of brands entirely dedicated to the powers of its oil. Quite universal, Cannabis Sativa (the scientific name for hemp) reveals its anti-stress benefits and surfs the wave of well-being. Some kind of recreational care…
Honor to the precursors
Body Shop has been using French hemp seed oil from Fair Trade for more than 20 years (Hemp range). His bestseller? Hemp Hand Cream (100 ml, €14.50 or 30 ml, €7).
Bernard Cassière's Hemp Moisturizing Fluid (Moisturizing range, 30 ml, €19.90) was created 18 years ago. Its formula has just been revised. Hemp oil is now combined with extracts of organic Aloe Vera, anti-inflammatory bamboo, hyaluronic acid and vitamin B5.
It should be noted that at the time these brands used the word "hemp" and not "cannabis", which the most recent brands do not hesitate to do!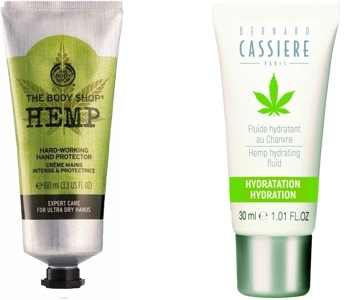 Hemp in the skin!
The most innovative products come from Ho Karan "French Cannabis Skincare", a Breton brand (who would have believed it?) created by the charismatic Laure Bouguen.
It is in his grandparents' cannabis fields that the story of Ho Karan (which means "I love you" in Breton) takes root (his long fibres were processed at the Quimperlé paper mill, the seed not yet exploited).
From his earliest childhood, he was already told that everything was good in this plant: seeds, leaves, flowers, stems.
The brand offers nine natural treatments, gender free (unisex), vegan, eco-responsible and made in France.
Among the latest innovations present in 900 Sephora Français: Holy Flow Soothing Oil, concentrated at 2.5% (10 ml, €29.90) or 5% CBD (10 ml, €57.90).
This treatment offers an astonishing freedom of use: combined with its skin care cream, it reinforces its moisturizing, calming, purifying and protecting action on the skin.
Applied alone in massage on the face, it acts as a powerful antioxidant and ensures intense regeneration. It can also be ingested! In this case, a few drops are placed in a drink or on a salad for a quick relaxing effect.
Under the tongue, it provides an immediate feeling of well-being. It is advisable to start with the lowest dosage and, depending on the response, to increase to 5% for a faster or stronger effect.
Other examples include The Morning Miracle, a decongesting and concealing eye contour cream that blurs the signs of fatigue (20 ml, €24.90), Flower Power, a hemp essential oil with a characteristic herbaceous scent (5 ml, €25.90) that is distributed for an immediate relaxing effect, or the No Stress Essentials box containing the brand's two stars: L'Huile Stupéfiante (30 ml) and The Morning Miracle (10 ml, €24 all).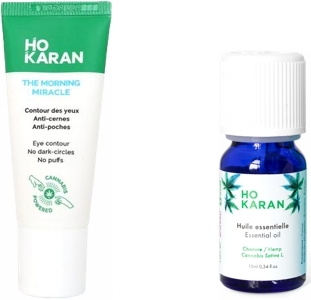 An Israeli organic brand
Organic Hemp Line is an Ecocert certified Israeli skin care line based on the natural richness of organic hemp seed oil. It includes six facial treatments: Facial Serum (30 ml, €48.90), Moisturizing Facial Cream (50 ml, €44.90), Nourishing Night Cream (50 ml, €48.90), Eye Serum (30 ml, €55.90), Exfoliating Scrub Mask (50 ml, €59.90), Eye Cream (30 ml, €55.90) and a body lotion (Body Lotion, 150 ml, €36.90).
The obvious innovation here is the particularly aesthetic handmade recyclable bamboo packaging.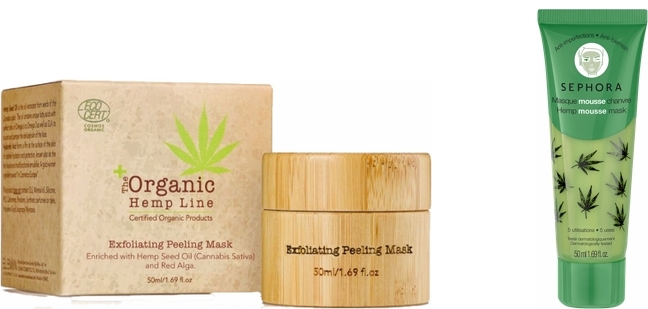 Finally, at Sephora Collection, we would like to mention the Hemp Mousse Mask (50 ml, €5.99) which tightens the pores, absorbs excess sebum and reduces imperfections.
As we can see, hemp definitely has the answer for everything!
Ariane Le Febvre
© 2019- 2022 CosmeticOBS