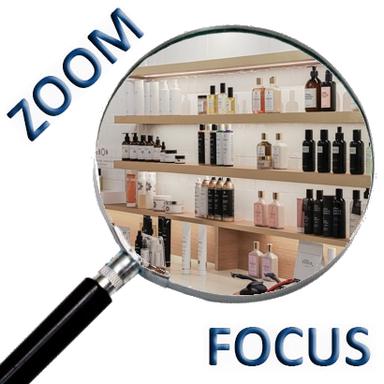 In the spirit of Oh My Cream (and its success), four new actors arrive in the beautiful Parisian districts at the end of the year. To each his own specificity, but prices, on the whole, remain high. Another regret: that there are not so many French brands…
Clean beauty shops seduce Parisians.
We no longer know to whom to attribute the authorship of this somewhat vague concept (each distributor has its own definition).
To say it simply, let us say that clean beauty offers mainly natural cosmetics, not necessarily certified organic, whose "undesirable" ingredients have been eliminated (in this chapter, everyone has their own black list), without banning synthetic molecules either, but by systematically adopting the precautionary principle.
Oh My Cream remains the model of its kind, one of the first concept stores to select the world's most advanced brands, a nugget finder, a skincare expert (even if you can also find make-up), like this autumn, Indie Lee, Cut by Fred for vegan haircare, or Dessein, a brand of handmade soaps.
The brand, created in 2013, promotes excellence in consulting by devoting a lot of time to educating its clients.
It has just opened its seventh Parisian boutique in the Batignolles district, with a treatment cabin (an eighth boutique is scheduled for December 13 in Boulogne) and its fifth in the provinces (Lyon, Lille, Aix en Provence, Bordeaux and Toulouse which will open on December 19).
But today, it is far from being the only one…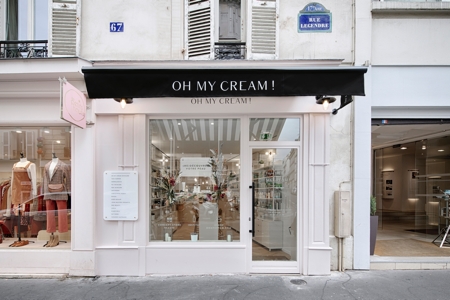 Many new stores in the Marais
Launched by Carrefour, Sources has just opened a 260 m² shop in the heart of the Marais.
Oriented towards clean beauty (in reality, there are many make-up brands in particular, distributed in supermarkets, which are not particularly "clean" but which have the merit of being accessible in terms of price), Sources, in collaboration with the Clean Beauty application, encourages transparency, by banning more than 75 controversial ingredients and creating different labels like "eyes closed".
There are 170 cosmetic brands covering all universes (face, body, hygiene, make-up, hair) for women, men and children. The services provided are not forgotten.
Thus, a beauty salon, a hairdressing bar, a barbershop, and a manicure and make-up department are present.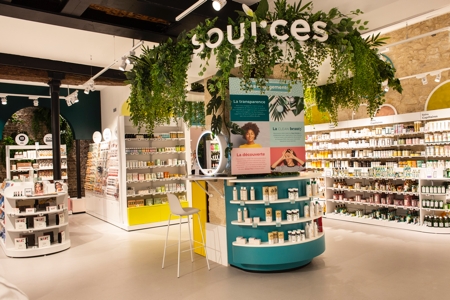 As for Dover Street Parfums Market, which has just opened its first address in Paris, the only one exclusively dedicated to perfumes and beauty, its mission is to give a taste of discovery, in a mainly clean perspective.
Created by Rei Kawakubo and her husband Adrian Joffe, respectively designer and president of Comme des Garçons, this concept store offers around fifty brands, where the avant-garde meets the best values.
They include Thom Browne, Gucci's Alchemist's Garden and their new make-up line Gucci Beauty, Byredo, Piguet, Bottega Veneta, Comme des Garçons or Suigeneris for perfumes, Melanie Simon Skincare or Votary London, the excellent Danish shampoos with activated carbon and cedar vinegar from Sort of Coal, the David Mallett hair care products, Uslu Airlines varnishes, the delicious CSR candles (recycled glass, FSC cardboard cases…) from Carrière Frères manufactured in the Trudon Wax factory….
Another shop that we will find at the beginning of 2020 in the Marais in Paris: Botimyst.
For the moment, the e-commerce site has just been launched, offering 800 hand-picked products and 32 brands working for a more responsible beauty.
Some known (Ren Clean Skincare, Oskia, Antipodes, Aurelia Probiotics, Skin Regimen, John Masters Organics, Rahua, Nuori, Evolve Organic Beauty, Grown Alchemist, Alima Pure, Manucurist…), others less so (Lixirskin, The Wild Side…) Nateur Agent, The Beauty Archive, Kahina Giving Beauty, Elixseri Targeted Serums, German Fi-Ne Magnesium Hydroxide Deodorants, Innersense Hair Care or Swedish Henna Organics Lip Care).
Worry-free cosmetics
This is Botimyst's credo, hear benevolent and worry-free cosmetics.
It is true that guilt and anxiety-provoking speech are not profitable for business!
Carole Ballerini, its founder (graduate of chemistry and marketing), deplores the climate of mistrust that the controversies over certain ingredients are constantly increasing.
Many consumers find themselves lost, confused when it comes to buying their products.
According to her, cosmetics must above all be a bubble of well-being and trust.
However, it is clear that it is not easy to find products that are both good for oneself and the planet, without compromising on efficiency and pleasure.
In this context, Carole and her team launched the creation of a place that brings together products by "guaranteeing" their formulas. Far from considering that there is any universal truth, Botimyst has formed a collective of independent scientific experts to determine what ingredients to avoid in cosmetics when you want to consume better for yourself and the environment. There are toxicologists who can decide on the safety of ingredients, chemists who decide on the environmental impact, or biologists who can assess with discernment the quality of formulas and the benefits of ingredients for the skin.
The ingredients charter excludes, for example, certain substances such as BHAs and BHTs suspected of being endocrine disrupters, but refuses to discredit phenoxyethanol, considering that no study attests to any risk in cosmetic use.
Botimyst also takes into account the ecological dimension of the product, from the formula to its packaging and communication.
The brand does not demonize chemistry, advocating a fair balance between synthetic and natural molecules to obtain an effective, sensory cosmetic, without compromising on respect for the planet. Natural resources are far from being infinitely exploitable, with consequences that are too often overlooked for sustainable development.
In the same ecological concern, the number of samples sent in each order is limited.
Everyone will be invited to express their preferences (in terms of brands or product type) in order to receive a sample that they will actually use.
A new luxury concept store on rue Cambon
Prestige and exclusivity characterize the Loox start-up that has just opened at NOUS.
Created by former members of the Colette team, this new boutique includes skin care products as well as top-of-the-range beauty and wellness accessories.
A selection of niche brands such as Murad, Aeos, Skin Regimen or Glacce or Solaris are now available.
In addition to the exclusive care booking application, WE are dedicated to the trends of tomorrow by offering personalized beauty rituals.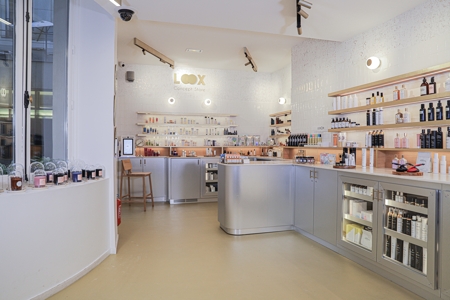 To conclude, it should be recalled that price remains the very first criterion for selecting a cosmetic product and that French brands are the most virtuous in terms of carbon footprint…
Hence our two suggestions: when will accessible prices and predominantly French brands be available in these new brands?
Ariane Le Febvre
© 2019- 2021 CosmeticOBS