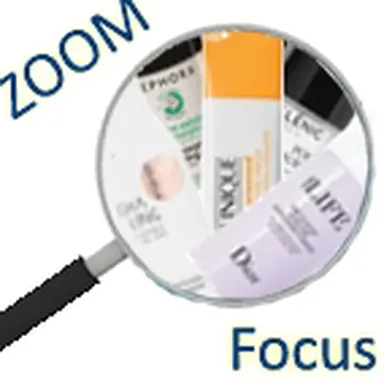 It is the new scrub texture. Just mix these powders based on white clay and skincare actives with some water or your daily cleanser to 'boost' it, and you are done! You will get a real baby's skin. Often conditioned as saltcellars, these sensational powders increase pleasure, while being less abrasive and offering optimum skin tolerance.
Cleansing powders:
• Diptyque (Radiance Boosting Powder for the Face, L'Art du Soin, 40g, €45)

• Sephora (Metamorphosis Exfoliating Powder, 40g, €14.95)


• Cha Ling (Cleansing Powder, 30g bottle, €45). This third, ingenious product based on dried Pu'Er tea leaf powder for an antioxidant action, offers double cleansing efficacy thanks to the salt contained in the formula, which dissolves in water, not oil. This way, if you mix it with some water, you will get a generous foam to remove pollutants, the excess of sebum, and impurities. Once a week, you can also mix it with the brand's Cleansing Oil for a natural scrubbing action to gently exfoliate and smooth the skin, while hydrating the epidermis.
Concentrates of naturalness
Dior's Hydra Life Time To Glow – Ultra-Fine Exfoliating Powder (40g, €40) has just come out. Its minimalist, clean formula devoid of anything unnecessary, and its eco-responsible packaging (removal of all superfluous elements – instructions for use, corrugated board, Cellophane – reduced glass weight, use of natural inks…) is intended for the 'more with less' generation in search of authenticity. Dior's pitch for this new range goes as follows: 'all the skin needs to be so beautiful naturally that you prefer it naked', is not exactly an incentive to put on makeup!


On top of that, this transformative super-scrub (powder, then foam) based on a sugar extract and lotus seeds takes care of the skin's flora. The haberlea leaf extract (a flower which grows in Switzerland), not only preserves its diversity, but it also boosts it into producing ingredients beneficial for its beauty.
Purer, better-tolerated scrubs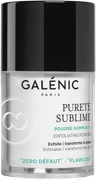 In late March, it is Galénic's turn to launch their Pureté Sublime Exfoliating Powder (30g, €25), for a new skin at any age. According to the brand, after the age of 50, 'the cell renewal process responsible for perfect skin texture occurs every 78 days, and no longer 21.' Thanks to its gentle powders (exfoliating pine powder, absorbing and anti-shininess rock powder, white clay powder, a real 'toxin magnet' – softening plant-derived surfactant powder), and its formula devoid of any preservatives, which may sometimes irritate the epidermis, it preserves the most delicate skins. Its anhydrous texture (99% composed of dry powders) guarantees a direct contact between the actives and the skin, and also prevents the actives from diluting.


Again, the exfoliating powder may be transformed into an ' anti-shininess mask ' if it is placed on a piece of dry cotton to be used as a powder puff on the T-Zone. After leaving it to dry for a few minutes to absorb the sebum, remove the powder with damp cotton.
Ultimately, next May, in their Fresh Pressed range, Clinique will offer the Poudre rénovatrice nettoyante vitamine C pure 5% (5% pure vitamin C cleansing & rejuvenating powder), which may be used on a daily basis (28 single doses for four weeks, €28, also available as a one-week pack). Again, these single doses rich in white clay, salicylic acid, and vitamin C (the latter is protected by its individual pack), are devoid of any chemical additive.
© CosmeticOBS-L'Observatoire des Cosmétiques
© 2017- 2022 CosmeticOBS