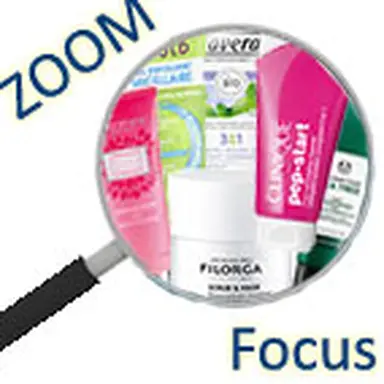 2-in-1 or 3-in-1? We have plenty of choice! The new exfoliating cleansers, enriched with micro-grains, salicylic acid, enzymes… (sometimes even all three!) allow you to prepare your skin well for tanning. Some cosmetics even play 3-in-1 because they can also be used as masks. Still others play the mask scrubs. This is (normally!) - the right time to use them, if the sun will bother to come on stage!
Today,"1-in-1" products are becoming increasingly rare. The Smartphone generation is waiting for everything, both for its beauty and for everything else. Eye make-up remover strengthens the lashes, moisturizers beautify the complexion, micellar solutions plump the skin and hand creams also take care of the nails. Facial scrubs are no exception. Those who only erase will become minorities. They have at least two actions (make-up removal/cleaning and erasing, or scrub and mask), sometimes three (cleansing-removal-mask). This predominance of"multitasking" is what currently makes the added value (and commercial success) of new cosmetics.
Face cleansers that put the gum on!
One step up, these new exfoliating cleansers remove impurities and dead cells daily (no more than once a day). Some can be quite muscular, like Clinique's (Pep-Start Energizing Exfoliating Cleanser 2 in 1, 125 ml, 20 €, starting in September) which combines mechanical, chemical and enzymatic exfoliation (bamboo beads, salicylic acid, silica and papaya extracts). But the formula also contains many"care" agents: sucrose and caffeine anti-irritants, glycerin and sodium hyaluronate moisturizers. What to homogenize its tan with the return of the holidays. Very gentle, Barbara Gould's Micellar Exfoliating Gel Daily Cleanser (150 ml, €4.50), which has just been released, uses bamboo microbeads and loofah particles to lightly exfoliate all skin types.
The 2-in-1 scrub and mask
Perfect"ready to tan", they make it possible to make a clean table to prepare a pretty tan. The one launched by Filorga at the beginning of spring (Scrub & Mask, Reoxygenating Exfoliating Mask, 55 ml, 39,90 €) is already a bestseller of the brand. By massaging it on dry skin, pearlite microspheres perform a gentle exfoliation, while an enzyme stimulates desquamation for a complete new skin effect. Once the scrub is applied, the texture is then transformed into an active care foam: NCTF™ (a complex of vitamins, coenzymes, antioxidants, revitalizers…) stimulates cell regeneration and oxygen microbubbles are released to promote the breathing of asphyxiated skin. When the bubbles are gone, it's time to rinse. The pores are tightened, the skin texture refined and smoothed. Reoxygenated, the skin is adorned with a new radiance.

In the same vein, L'Occitane releases the 2-in-1 Pivoine Sublime Exfoliating Jelly (100 ml, 25 €). Both exfoliating and masking, this gel is transformed into oil to rid the skin of impurities and dead cells (active micro-exfoliating, exfoliating micrograins, peony extract perfector complexion…). It can also be used as a mask for a more intense exfoliation.
The 3-in-1: cleanser, scrub and mask
They are the most complete (they cleanse, scrub and are used as a mask to treat the skin in depth) but they are reserved for combination to oily skin. They are available at The Body Shop (3-in-1 Cleansing.Gommage.Masque Tea Tree, 125 ml, 10 €, from July 19) and Lavera (3-in-1 Cleanser-Scrub-Mask, 125 ml, 7.50 €). The first is based on foaming kaolin clay, volcanic minerals and organic tea tree oil from Fairtrade. Ideal for skin with imperfections, it tightens and unclogs pores, fights against blackheads and mattifies the skin. Less"strong", Lavera's is NaTrue certified and is based on organic peppermint (purifying and astringent), silica (mattifying) and salicylic acid, extracted from willow bark.
The Observatory of Cosmetics
© 2016- 2022 CosmeticOBS