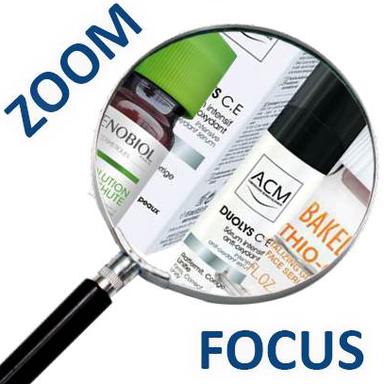 On one side a powder (in the cap), on the other side a liquid (in the bottle), between the two a seal or a push-button. The whole thing is mixed at the last minute, just before use. Better than two-phase formulas, these innovative packs preserve the effectiveness of fragile active ingredients and make it possible to avoid preservatives. Often offered as a single dose (or in small quantities), they are found in facial or hair care products. The new way of fresh cosmetics?
Extemporaneous preparations are defined by the fact that they must be made just before being used. More commonly used in the field of medicines, they are increasingly found in cosmetics, through double and compartmentalized packaging. These "drawer" treatments have the advantage of offering high tolerance (they are formulated without preservatives, a constantly possible source of skin reactions) and of preserving the effectiveness of active ingredients considered unstable, such as vitamin C.
Synonymous with performance as well as safety, they are found in various anti-ageing serums (radiance, firming, anti-stain…) with high vitamin C content, such as Thio-C Revitalizing Glowing Serum by Bakel (10 x 3 ml, €142). This American brand has taken up the challenge of offering 100% active products. Here, vitamin C is integrated into the powder and glutathione (an antioxidant) into the liquid. The red push-button on the cap containing vitamin C must be pressed (hard) to release it into the liquid. All that remains is to shake it up. The product, which contains only six ingredients, can be applied to the eye and lip area. It offers excellent tolerance and the result on the radiance of the complexion is quite amazing!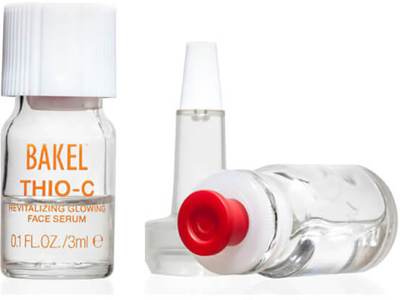 The system proposed by the ACM Dermatological Laboratory (Duolys CE Intensive Antioxidant Serum, 15ml, €32) is a little different. Here it is necessary to remove the aluminium cap, mix the powder with the liquid by pressing the flexible membrane two or three times at the bottom of the bottle before shaking the whole thing.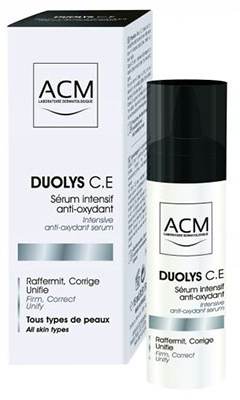 Beauty compartment…
First hair care of its kind, Oenobiol Cosmetics is offering a hair loss prevention solution (12 x 5ml, €38) packaged in this system. This exclusive and patented innovation, resulting from biotechnology, integrates HSOR trichogenic enzymes (fall deactivators), bio-antioxidants and a battery of natural ingredients, amino acids, vitamins… reinforcing the inhibition process of the famous 5-alpha reductase, responsible for hair loss. The use is simple and nomadic: once the lid is removed, the white tip is pressed to allow the powder to be released and spilled into the liquid part. After shaking vigorously, apply the solution to the entire scalp, massaging gently to promote penetration.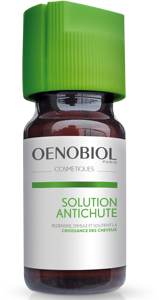 Ariane Le Febvre
© 2018- 2021 CosmeticOBS