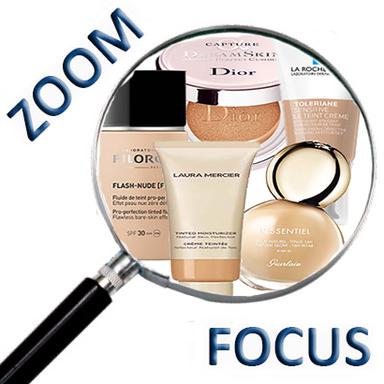 Not only do they even out the complexion with their pigments, they also do good to the skin and make it more beautiful, even when it is naked. Thanks to their beneficial active ingredients, which no longer play the secondary role, they do not mark wrinkles, making them invaluable allies for mature skin. So we ask you why deprive yourself of foundation?
It all started with Dior, which made it its trademark. First with Capture Dreamskin Moist & Perfect Cushion SPF 50 (€80.50, seven shades) which claims a "100% care formula" rich in opilia (a moisturizing and perfecting plant extract that acts on the complexion's radiance, the appearance of pores, small redness and shine) and a blurring of imperfections with biomimetic micas.
Then, with Dior Forever Skin Glow Foundation held 24 H perfection and radiance (30 ml, €50, 31 shades), with an "8 6% care base" that contains flower and fruit extracts that help to preserve the skin from drying out and reduce the appearance of dilated pores. Fluid and enveloping, it magnifies the complexion but above all improves the beauty of the skin day after day.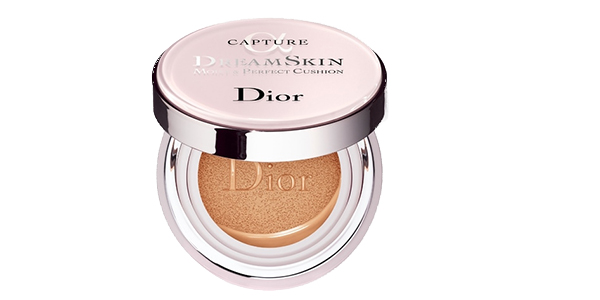 Foundations that preserve the skin's ecosystem
Guerlain followed with The Essential (30 ml, €55, 30 shades), the first selective foundation with more than 97% of ingredients of natural origin (extracts from tara gums, red seaweed, white cocoa beans, probiotic and prebiotic derivatives, etc.) that maintains the diversity of the microbiota, in a second skin texture without mask effect.
Special mention to its truly original bottle (which is rare in the field of foundations) which, to emphasize its "care" aspect, is inspired by skin cells. Created by Mathieu Lehanneur, it resembles an object in suspension with free and unconstrained shapes, assembled like cells.
The same fight with Tolerian Sensitive The Creme Complexion of La Roche-Posay (50 ml, €17.30, two shades) which calms sensitive skin with redness with a lot of prebiotic thermal water (63%), niacinamide, glycerine and moisturizing ceramides (7%) to strengthen the skin's barrier function.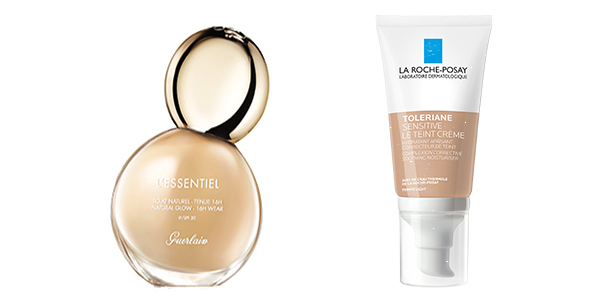 Moisturizing, anti-stain, firming active ingredients…
We have already told you about Flash-Nude[Fluid] from Filorga (30 ml, €36.90), which, in addition to hyaluronic acid, contains an anti-glycant peptide that protects collagen, anti-pollution niacinamide and pigment stain removering actives.
Laura Mercier has just launched Tinted Moisturizer Natural Skin Perfector, Natural Tinted Perfector Cream SPF 30 UVB/UVA (50 ml, €49, 20 shades), rich in moisturizing agents (macadamia and kukui oils, tamarind seed extract, glycerin, vitamins C and E…) and silica to create a soft focus effect.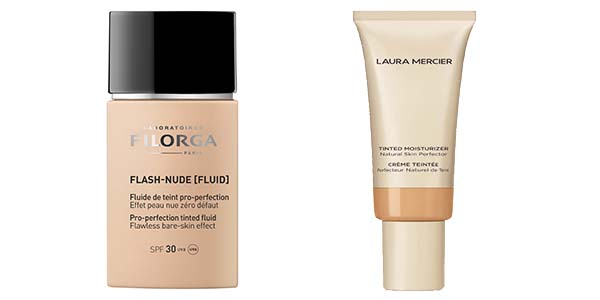 As for Lavera, he has just created Hyaluron Liquid Foundation (30 ml, €15.80, four shades). At the heart of its formula, natural hyaluronic acid and organic vegetable oils for a moisturizing and plumping effect, in a light and silky texture that marries the skin without leaving a mark.
Ariane Le Febvre
© 2019- 2021 CosmeticOBS