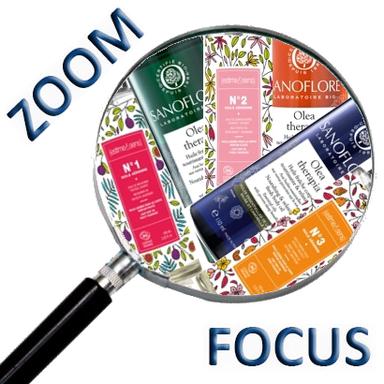 This is called a "cosmetic oxymore"*, because the oil is a warm texture par excellence, inscribed in the culture of the South and which warms a little more because it is made to be massaged. In other words, the formulators have surpassed themselves to offer us this summer oils that provide a real sensation of freshness! Enough to reconcile all those who were angry with this texture that can be considered heavy when it's hot…
After the dry oils (which most often remained on the surface of the skin with a "puddle" effect that for many did not really nourish the skin, although in summer they can be sought after because they "shine" and sublimate the tan), Here are the new aqueous oils (composed of 71% aqueous phase and 29% lipid phase) like those of Sanoflore's Olea Therapia range (Fresh Nourishing Body Oils, Relaxing, Energizing or Anti-stress, certified organic, 100% recyclable PET bottles 110 ml, €22.90).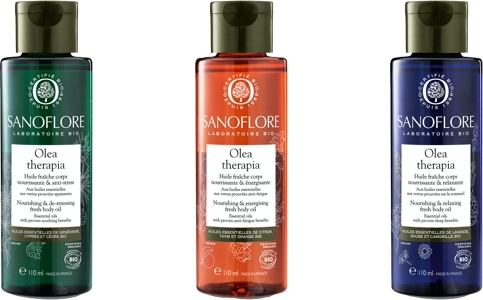 A true galenic feat, this surprising texture of two-phase oil is very nourishing without any greasy or sticky effect (it contains a lot of glycerine in the aqueous phase and organic olive and sunflower vegetable oils in the lipid phase) and highly sensorial. The gesture is quick and "all-encompassing".
On application, the water evaporates, giving a delicious shiver. With results demonstrated in clinical tests (+4 1% hydration eight hours after application, and a reduction in skin dryness of -51.6% after one month of daily use).
At the same time, each fresh oil combines a complex of organic essential oils with therapeutic virtues: relaxing, energizing or anti-stress.
Their benefits on well-being have been demonstrated by neurosciences, with visible effects on the skin: reduction of muscular tension, a rested looking face, more toned skin…
Other certified organic aerial oils have been created by Estime & Sens with four different fragrances: fresh (yuzu), floral (ylang-ylang), fruity (fig and coconut) or gourmand (almond/small butter).
They can almost replace your favorite eau de toilette on vacation! (Organic Body Aerial Oils N°1, N°2, N°3 or N°4, 100 ml, €22 each, limited editions).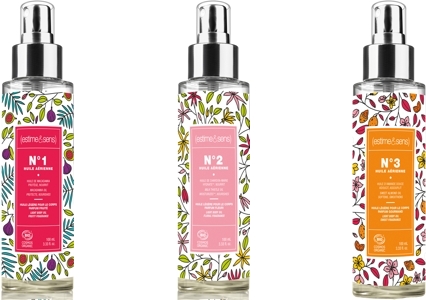 Finally, we can also mention, this time in sunscreen, Dr Pierre Ricaud's fresh and light oil that promotes melanin synthesis and magnifies the tan (Huile Solaire Protective Satinée SPF 50, 120 ml, €30).
This one is so pleasant that you're sure not to forget to reapply it!
*Oxymore, a figure of speech that consists of combining two words of contradictory meaning, for example "gentle violence"
JS
© 2020- 2022 CosmeticOBS