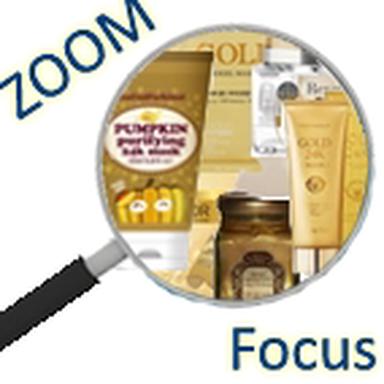 As yearend celebrations are approaching, cosmetics are getting adorned with gold, which offers its radiant virtues to a row of new cream or sheet masks for quite spectacular results! You will instantaneously turn into a real bathroom Cleopatra!
After the Cinderella mask, here is the Cleopatra, or Tutankhamun mask, if you prefer! Whether in the form of real golden shells or creams infused with gold particles, gold masks are on a roll. Besides, you will not need to wait till Christmas to use them: they are actually recommended as of now to illuminate your skin as your pretty summer holiday glow is starting to fade away.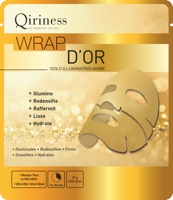 Very popular in Korea, sheet masks (made of microfibers, hydrogel…) have taken the lion's share. The Qiriness version (Gold Wrap, 27 g, €6.90 each) is entirely golden. This premium microfiber second skin is soaked with an anti-aging serum which reactivates the skin's youth and radiance, with a high light-reflecting power.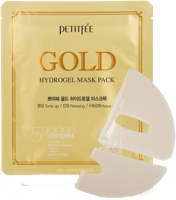 Petitfée is also a Korean brand. They have developed a hydrogel version (Gold Hydrogel Mask, €7.50 for a single dose). Transparent on the skin, it is also saturated with a serum rich in nutrients extracted from gold, ginseng, and collagen to hydrate, tone up, even out, and beautify the complexion. It is composed of two parts (upper and lower part of the face), just like the Qiriness mask. If it slides a bit when you apply the mask, when you remove it, it leaves 'gold dust' in the pores to enhance the complexion's brightness.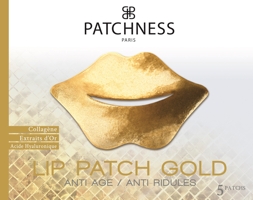 Patchness gold-looking patches are really imperial: they smooth the lips or eye contour with a generous quantity of collagen, hyaluronic acid, and gold extracts (Lip Patch Gold, €19.90 for five patches; Eye Patch Gold, €19.90 for five pairs of patches, available in Monop'Beauty and Monoprix stores, as well as on their website).
The Oh K Gold Dust Hydrogel Mask Glowing Skin also reveals efficient as soon as the first use (€7.99 for a single dose in Monoprix stores).
Gold cream masks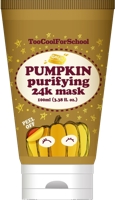 There is also a gold rush with these creamy-textured masks whose metal aspect or look spangled with precious splinters are not any less surprising. As soon as you will see them on your face, you will feel like you are looking like a queen!
Again, Koreans are at the forefront:
• Luxury Gem Gold 24 K Mask by Tony Moly (100 ml, €35)
• Pumpkin Purifying 24K Mask by Too Cool For School (100 ml, €27.90, in Sephora stores), which combines pumpkin and pure gold to purify and illuminate the skin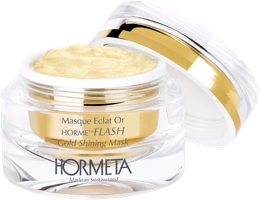 Here are a few other beauty treasures for a dazzling face:
• Hormeta Horme Flash Gold Shining Mask (50 ml, €79)
• La Sultane de Saba Gold Anti-Aging Mask (100 ml, €34.90)
• Rexaline X-treme Gold Radiance Regenerating Mask with Pure Gold (50 ml, €69.90). The brand actually offers it as a box for yearend celebrations, together with a pencil and a 15 ml testing dose of X-treme Renovator Anti-Aging Regenerating Cream for the promotion price of €69.
© CosmeticOBS-L'Observatoire des Cosmétiques
© 2017- 2022 CosmeticOBS