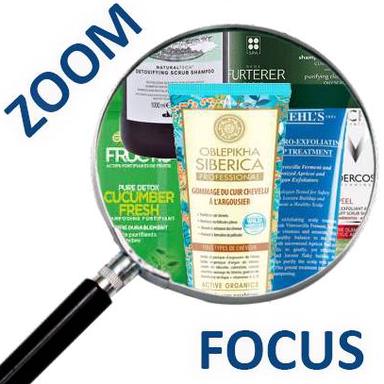 In fact, it is the new name for "purify and cleanse". Not always but often… And the hair had to have its own little detox program too! Scalp scrubs, shampoos or treatments… proposals are coming in this autumn…
Pre-shampoo care
There are pre-shampoo masks or exfoliation of the scalp. Will they succeed in imposing themselves? They add a new gesture but can seduce urban women who want to purify their scalp.
Because, if they were initially intended for dandruff conditions (Deep Micro Exfoliating Scalp Treatment, Kiehl's Anti-Dandruff and Purifying Micro-Exfoliating Treatment, ml100, €21.50; Melaleuca Persistent Dandruff, René Furterer Anti-Dandruff Exfoliating Jelly, ml75, €16.26), they now clearly take an anti-pollution orientation.
Rather reserved for mixed or oily hair that gets dirty faster with pollution, the idea here is to thoroughly clean the scalp to thoroughly remove impurities and residues of pollution and chemicals, as well as stimulate microcirculation at the hair follicles. To be done once a week. One constant: they are all formulated without silicone.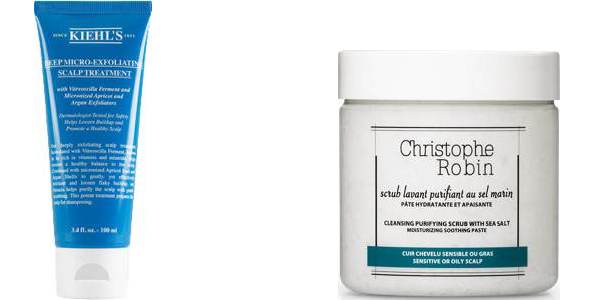 This is the case with Yves Rocher's Detox Cuir Anti-Pollution Hair Leather Scrub with Moringa extract (g150, €12.90), one of the first of its kind, or Christophe Robin's Scrub Lavant Purifiant with sea salt (250 ml, €39 or ml75, €17), a moisturizing and soothing paste for sensitive or oily scalps, which is ideal as an after-staining treatment, to soothe tingling and itching.
The newest are at Natura Siberica (Oblepikha Professional Scalp Scrub with Sea Buckthorn, ml200, €7.50) and J.F. Lazartigue, a brand that has just been acquired by the Filorga group and is completely "new skin" (Pre-shampoo purifying massage gel, oily scalp, ml75, €31, vegan and cruelty free). For its part, Natessance offers the first Balancing-Purifying Avant-Shampooing Mask with Tea Tree and Vegetal Keratin, without sulfate, in pharmacies (tube with cannula tip ml150, €11.25).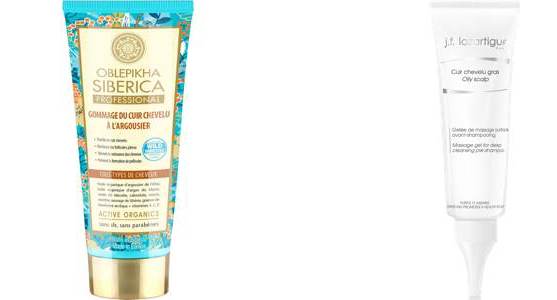 Detox shampoos
They are all the rage in all distribution channels (supermarkets, pharmacies or hair salons) and obey more vegetable formulas, free of silicone.
Fructis Pure Detox Cucumber Fresh Cucumber Fresh Fortifying Shampoo from Garnier (ml250, €3.80), or Elsève Argile Extraordinaire Beauty Shampoo with 3 fine clays from L'Oréal Paris (ml250, €4.90) for normal hair that tends to regrease, Here is the Micellar Shampoo Detox Fresh Infusion of verbena & tea Le Petit Marseillais (ml250, €2.50), or the Detox Shampoo Fresh with Timotei cucumber extract (ml300, €2.70 - €3).
In pharmacies, after the Dercos Micro Peel Anti-Dandruff Exfoliating Shampoo (ml200, €10.90), the new Dercos Nutrients range and its Detox Purifying Shampoo, with purifying charcoal and detoxifying spirulina for hair and scalp quickly replenishing, boasts an anti-pollution action (ml250 , €10.80). The brand states "that it cleanses 93% of the pollution residue on the scalp and guarantees light hair".
Natessance's Balancing-Purifying Shampoo without sulfate with Tea Tree and Vegetable Keratin is also suitable for normal hair that regreases quickly (ml250 bottle made of vegetable PE, €5.99).
In hair salons, detox applies to all hair types and… prices are soaring! Massato's new Microalgae (chlorella, spirulina…) Detox Cleansing Care, without sulfate and vegan, gives all hair a "fresh" feeling (ml200, €42). Or Davines Natural Tech Scrub Detoxifying Shampoo (ml250, €18.80), 2 in 1 practical because it exfoliates and cleans at the same time.
Kevin Murphy's Maxi Wash Detoxifying Shampoo, also without sulphate, is more suitable for coloured hair (ml250, €27, or travel size ml40, €7.10 ). Ideal once a week, as a relay for treating shampoos.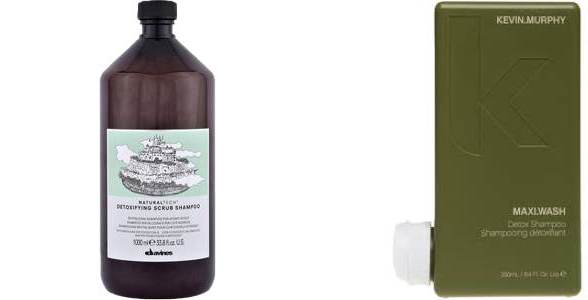 Masks or conditioners
Here it is especially important not to weigh down the hair (so of course, still no silicone), as with the Detox Lightness Balm from Dercos Nutrients (ml200, €13), Ikoo Infusions Thermal Treatment Wrap Detox & Balancing Hair Mask (pre-saturated charcoal mask g35, €5.99, in Monoprix), or the BIO by Biot Detox Mask which is suitable for all scalps (ml100, €39, https://www.biotstore.com).
We can also classify in this category Curbicia Shampoo-mask purity with absorbent clay by René Furterer, for oily hair, which combines the effectiveness of a mask and the practicality of a shampoo (ml100, €11.55 ). So what about exfoliating shampoo or cleansing mask? It's up to you, but here as elsewhere, 2-in-1 hybrid products are on the rise…
Ariane Le Febvre
© 2018- 2021 CosmeticOBS