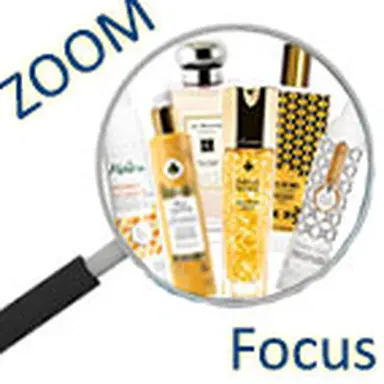 So far, nothing surprising: honey is always a hit when mercury falls. But the novelty is that after nutrition and healing, it is discovered anti-aging properties that luxury brands such as certified organic cosmetics seize. It can be found in a number of major launches this year. And that's not all, the scent of honey is starting to inspire some perfumers..;
Natural active ingredient and traditionally attached to In the cold season for its comforting, softening and revitalizing virtues, honey is found in many lip balms, hand care or nourishing creams for the face or body… There are brands historically attached to honey, such as Ballot-Flurin, Melvita and its Apicosma, Abellie or Sanoflore range, four certified organic brands, or Nuxe (the entire Rêve de Miel range). Others are more recent like Le Panier des Sens which offers a range with organic honey from Provence, and especially Folies Royales, a brand of certified organic cosmetics entirely made with honey. The latter, created by Régis Lippinois, a beekeeper committed to protecting the environment and founder of the"Un toit pour les abeilles" association, has just launched the Royal Fondant Day Cream (50 ml, 30 €), a repairing day cream that combines organic French honey with royal jelly, nourishing organic beeswax and vegetable oils, in a rich but non-greasy texture, with a 100% natural fragrance (citrus and wood), composed by a perfumer. For each product purchased, 5 wild bees are sponsored and 1 m² of honey flowers are planted in order to promote the preservation of bees. According to Régis Lippinois, " usually, man extracts the best from nature through technology, with the products of the hive, it is the bee that performs this natural work of synthesis". .
An active ingredient cherished by organic brands…
Ballot-Flurin's latest discovery, honey from Mélipones bees: an exceptional honey, produced in the heart of the Maya country, in the Yucatán peninsula. It differs from European honey by its richness in water (from 27 to 34 %) and its hydrating, nourishing, firming (it stimulates fibroblasts), soothing and regenerating virtues. Ballot-Flurin has drawn on this natural treasure to create its most prestigious range of cosmetics, called Melipona®, which is suitable even for the most sensitive skins and is particularly recommended for seasonal changes. 10% of the profits are donated to the Melipona Maya Foundation. First Wrinkles Melipona Face Care (30 ml, 39,90 €) prevents and corrects the first signs of time. Melipona Radiance Serum Ampoules (64.60 € the 10 ampoules of 2 ml) illuminate, smooth and firm all skin types, contributing to the most spectacular beauty treatments. Sanoflore strives to prove the antioxidant and regenerating powers of its organic linden honey from Haute Provence, rich in 180 natural components. It has demonstrated in particular its action on cell renewal and increased synthesis of epidermal lipids. After the Supreme Honey Sublimating Nutritive Balm (50 ml, 27.20 €) which has just been released, the brand will launch in February the Supreme Honey Sublimating Nutritive Concentrate Oleo (30 ml, 39.40 €), between oil and serum, and the Supreme Honey Sublimating Nutritive Cream (40 ml, 26.90 €). Two very rich treatments, suitable for really dry skin, never full. Abellie (which belongs to the Mary Family, beekeeper since 1921 in the Loire valley) innovates with an Anti-Aging Eye Contour (30 ml, 21.50 €) formulated with acacia honey, royal jelly, plant extracts and hydrolats, which reduces wrinkles and crow's feet. Finally, Melvita offers from February onwards, in its Apicosma range, the Soothing Care UHT Purity Extreme (40 ml, 29.90 €), dedicated to sensitive skin. This sterilization technique, which is no longer only used for milk, does away with the need for preservatives. It offers the soothing and repairing strength of its patented complex of 3 organic honeys (acacia, orange blossom and thyme) that promotes cell renewal and strengthens the skin's barrier function, while regulating its anti-inflammatory response (test in vitro ). It also contributes to skin revitalization by promoting the circulation of oxygen and nutrients in the skin. All this in an ultra-hermetic latest generation airless pack that protects it from any external contamination.
… but also by luxury cosmetics
With Guerlain, honey (the flagship substance of its Abeille Royale anti-ageing line) is entering the world of perfumery and is now the stuff of dreams. In the wake of the work of Professor Descottes of the University Hospital of Limoges, who has successfully experimented for 25 years the effectiveness of honey dressings on the rebellious wounds of his patients, the prestigious company has been working since 2010 to scientifically evaluate its healing effectiveness. It launches Daily Repair Serum Abeille Royale (30 ml : 120 €, 50 ml : 160 €), a global anti-aging serum, with surprising microspheres over-concentrated in pure Ushant honey and royal Sologne jelly, which acts as much on the elasticity, tone and curvature of the skin as on wrinkles. True"Grand Cru honey", as rare as it is precious, Ushant honey is produced by black bees, the original and endemic species of the island. It is because it lives 18 km from the coast, an impassable barrier, on this sentinel island beaten by the winds, that the black bee of Ouessant was able to preserve the integrity of its genetic heritage, protected from any hybridization and contamination. Indeed, nothing thwarts its production: neither pollution, nor pesticides, nor diseases that decimate bee colonies throughout the world. On this preserved land, it gathers a rich flora very specific to the island, composed of callune heather and wild flowers. This flora is at the origin of Ushant honey, so pure and natural that it is used as a standard by Guerlain for other honeys. Its high amino acid content, its trace element content and its high fructose content are all essential constituents that participate in tissue repair. Associated with the exclusive royal jelly Guerlain (to guarantee traceability - too much royal jelly comes from China ! - the brand has chosen to create its own sector in France), it increases the radiance of the complexion and in particular promotes the repair of DNA"microlesions" within the epidermis from 24 hours (test in vitro ). In 2010, Guerlain became the patron of the Association Conservatoire de l'Abeille Noire Bretonne (ACANB), in charge of the protection and development of this unique strain of bees in Europe.
Honey in perfume
Until then, the olfactory potential of honey remained rather confidential. That's changing and he's being predicted a rich future! Its scent of gleaned flowers indeed inspires a growing number of perfumers. Like Aliénor Massenet (Parfumeur IFF) who reserves for him the leading role in Memo's new fragrance : Ilha Do Mel, which in Portuguese means the island of honey (Eau de parfum, 75 ml, 180 €, Graines Vagabondes collection, from April). This languid and sunny fragrance transports us to a Brazilian island bathed in honeyed flowers, such as broom and orange blossom. . With an intriguing and mysterious note of juniper seeds.
The absolute of beeswax is found in the new perfume that Jo Malone releases for Valentine's Day : Red Roses (Cologne, 30 ml : 50 € or 100 ml : 102 €). He comes to warm a bouquet of freshly picked roses. Let us bet that this summer, many noses will give us their interpretation of honey…
The Observatory of Cosmetics
© 2015- 2022 CosmeticOBS