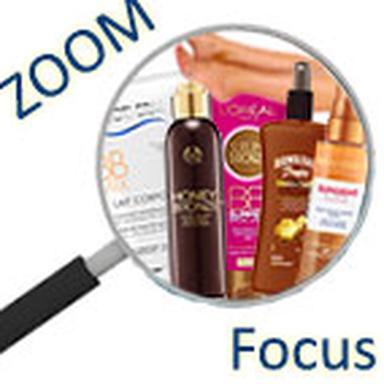 BB leg creams are replacing self-tanners this summer. And we must recognize that they have many interests! The aesthetic result is prettier, and these"cosmetic tights" hide imperfections, unify skin tone, do not stain clothes and are washable.
Is the self-tanner in disgrace this year, at least for the body? Let's admit that it is not easy to apply, especially on the legs where the thicker, numerous zones (knees, heels…), lead to bad demarcations. Whether it is the colour of the tan or its lack of uniformity, disappointment is often the order of the day.
To put an end to white skin complexes at the beginning of the season, the brands offer tinted formulas without leg transfers. In the spirit of"care to wear", their encapsulated micro-pigments adapt and blend with all skin tones, while unifying and camouflaging small skin imperfections (marbling, redness…), in contrast to self-tanning products that tend to reveal them ! Without transfer, they do not stain and are heat resistant. They provide a natural tan and can be removed in the shower, with soap or shower gel. Last major advantage compared to self-tanners: they nourish and moisturize the skin.
First to open the ball, Sublime Bronze BB Summer Special Legs from L'Oréal Paris (150 ml, €12.90), presented as the first BB dedicated to the body (with the exception that it does not have SPF), allows you to have summer legs all year round!
In its wake, Biotherm follows with its BB Milk Body Milk (150 ml, 28.70 €), a sublimating moisturising milk that improves the appearance of the skin, not only thanks to its universal micro-pigments, but also to its active ingredients that refine the skin texture.
The same, less hydration, for The Body Shop Honey Bronze Leg Tinted Mist (125 ml, 15 €), a zero material gel mist.
Even sunglasses like Sunlight Élixir by Bourjois, a sprayed dry body oil with a SPF 15 (50 ml, 16.95 €), or Golden Tint SPF 15 by Hawaiian Tropic (200 ml, 10.95 €).
Will women take that first step in body makeup? Accept pigments (and the cosmetic material that goes with them) on their legs? There are still many questions, as with any new product: do they risk staining the sheets, should we shower before going to bed? And if it rains, should we expect to see his golden legs become livid again? A little communication (and explanation) from the brands that offer them still seems necessary for their products to be adopted!
The Observatory of Cosmetics
© 2015- 2022 CosmeticOBS