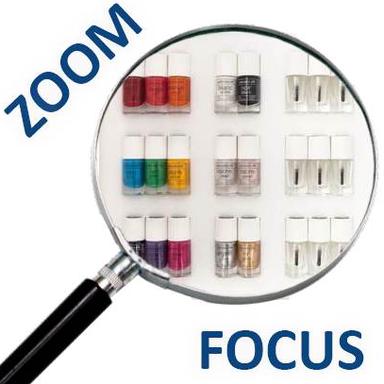 I like this red but I would like it glittery… I'm looking for a nude with a very precise dosage of beige and pink… I would like to match my varnish to my Christmas dress… Not always easy to find the ideal shade! Women are becoming more and more demanding in terms of nail polish colours and are not finding the exact shade they would like. The good news is they'll be able to create it themselves! You're never so varnished as you are on your own!
After La Nail Revolution, which allows you to create your own shade of varnish thanks to an application to download from Android or Apple Store (you scan the color of an accessory or clothing and you obtain, in a few minutes, a varnish in the desired shade, you can even "try it" before purchase thanks to the presence of a virtual hand ! (€19 - 2600 colours) and Aroma-Zone which offers the possibility to produce in five minutes a tailor-made varnish with a very green composition for less than €1 (you can obtain almost all shades and effects: matt, glittery, satin, metallic, translucent… the brand has also developed a one-hour Workshop "The Essentiel on custom varnish", €19), here are two experts in nail polish who are studying the issue.
Infinite possibilities….
The first is Nailmatic who, after putting the varnish in vending machines, imagines a box to create his DIY varnish colour at home. Behind this innovation, two years of research led by the expert eye of in-house colourist Isabelle Pain. "With our box, creating your varnish becomes simple: you forget the balance, the only tools needed are pipettes, eyes and imagination!"
Ready-made recipes, tips for perfecting the colour mix, inspiring videos… the brand accompanies the consumer.
The kits contain mixture bases (1 bottle = 1 varnish), liquid colour pigments easy to handle, pearls for effects, pipettes to measure the pigments and prepare your colour, recipes and an express handling guide.
On the website, in addition to the kits, it is possible to buy each ingredient individually or to follow a turnkey route. The varnishes, on the other hand, are"10 free", 84% biosourced and vegan.
The LAB Kit allows you to create your varnish colours freely and discover more than 150 recipes on the site (Box containing 15 bottles + 15 pigments, flakes or pearls + 70 pipettes, €149, from the end of November on the Nailmatic website, then from December 7th with workshops in their pop-up store in Paris), but the brand also offers a kit containing six bottles + four pigments, flakes or pearls + ten pipettes at €49.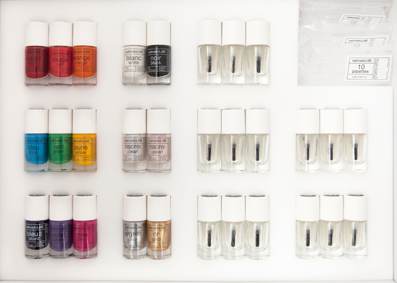 The second is Kure Bazaar who creates Les Gouttes de Couleurs to infinitely customize all his best seller varnishes.
The brand's new space on the ground floor of the Bon Marché Rive Gauche in Paris turns Christmas time into a Colour Laboratory to create "tailor-made" gifts or a personal colour that has long been dreamt of! (Nail Polish "Personalized Color" The Custom Bottle 10 ml, €48).
And what a satisfaction to be the only one to wear this colour and to be able to say to those around you "I did it myself"!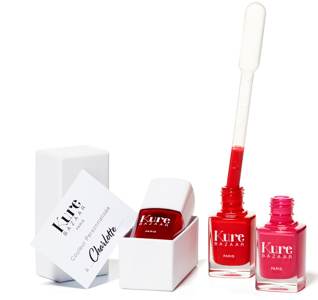 Ariane Le Febvre
© 2018- 2020 CosmeticOBS