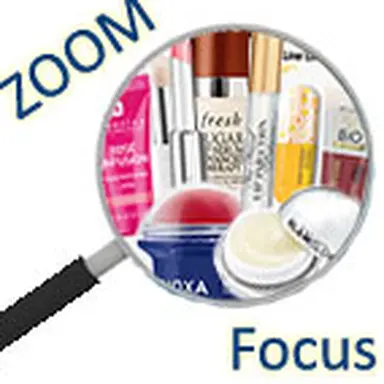 Spotlight on lips! Whole cosmetics ranges dedicated to the beauty of our smile will be flourishing this autumn and early next year. Scrubs, anti-aging serums, tinted balms, and even skincare masks just for our own lips… it will definitely be a kiss kiss autumn!
Confectionery for the mouth…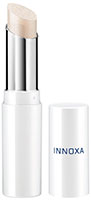 Sweet scrubs for the lips are getting more and more common. There is certainly something obvious between the mouth and taste for food…
Yves Saint Laurent and Givenchy have been among the first to create their own.
And then, before summer 2016, Clinique launched their own 2-in-1 solution in a lovely macaroon: on the one hand, a smoothing sugar scrub, on the other, a moisturizing tinted balm (Sweet Pots™ Sugar Scrub & Lip Balm, seven shades, including the astonishing Citron Bleu, 7ml, €24).
As for Innoxa, they developed the first lip exfoliating stick available in pharmacies (Exfoliating Lip Balm, 2.8ml, €8.80).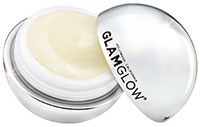 All this announced chain reactions for the autumn season: Fresh, a newly referenced brand at Sephora, has released a brown sugar lip scrub (Sugar Lip Polish, €25), and so has Glamglow (Poutmud Fizzy Lip Exfoliating Treatment, 25g, €24.90).
And guess what Erborian's model contains? Bingo! Sugar crystals combined with a 'homemade' complex of seven herbs (7 Herbs Scrub for Lips, Smoothing Exfoliating Lip Care, 7ml, €19.90).

Treated with the same respect as our face!
Lip care is now available as anti-aging balms, repairing serums, primers, beauty masks… Our lips are treated like queens!
• Fresh has created a Repairing Serum for the lips and their contour (Sugar Lip Serum Advanced Therapy, €39, at Sephora's)
• Filorga has developed Nutri-Filler Lips, a balm fitted with a silicone applicator (4g, €24.90)


• Guerlain has launched their own Super Lips, Lip Hero for plumped lips (My Supertips Collection for instantaneous beauty results, 15ml, €29)
• Glamglow has innovated with two primers, matte or glossy, as pre-lipstick care to get the lips ready and create an optimum 'canvas' to apply the colour, which gets smooth and lasts longer (Plumprageous Gloss Lip Treatment, or Plumprageous Matte Lip Treatment, 3.5g, €19.90 each)
• As for Too Faced, their plumping serum boosts collagen and has a moisturizing action, with a transparent glossy finish (Lip Injection Extreme Long-Lasting Lip Plumper, Turbo Power Supreme Plumping Lip Gloss, €25.50) or pink finish (Lip Injection Ultimate Lip Plumper, €20, at Sephora's).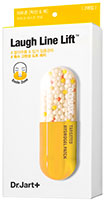 Lastly, specific lip masks are appearing: the Dr Jart+ model is presented in the form of two hydrogel patches that reduce the appearance of fine lines around the smile area (Laugh Line Lift, €9.90, at Sephora's).
Erborian's is a beautifying balm enriched in camellia oil that nourishes, smooths, and sublimates (Camellia For Lips, Lip Care Mask, 7g, €22). Let's bet they will not be the last!
Lip perfectors

The main products in this sophisticated category are balms with an adjustable pH that reveal their tailor-made colour when they enter in contact with each mouth:
• Givenchy Le Rouge Perfecto Lip Beautifier Balm, €34,50
• Estée Lauder Genuine Glow Reviving Oil Lip Tint, €23
• Erborian Lip Oil Rose Infusion (8ml, €16, in January 2017)
And then, there are beautifiers that adorn lips with perfect, lightly pink nudity:
• Yves Saint Laurent Top Secrets Lip Perfector, 3-in-1, 15ml, €36
• Sisley Phyto Lip Twist, Transparent Balm, €34, in October
Lip balms are getting coloured

Winter balms put unctuous colours on our lips, leaving a light, sweet perfume for increased 'kissability'! Filled with nutritive actives (vegetable oils or waxes, shea butter, hyaluronic acid spheres…), they relieve any tightness in a second and protect lips from external aggressions, while transparently tinting them.
Here are a few examples:
• T. Leclerc Lip Balm (10ml, €17.80, two shades)
• Fresh Sugar Cream Lip Treatment Pink, Tinted Lip Balm (10ml, €25, three shades, at Sephora's)
• So'Bio Etic nutrition and colour Lip Balm-Oil (12ml, €10.80)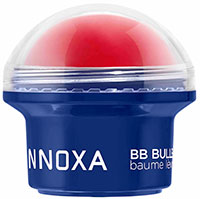 • Innoxa BB Bulles Lip Balm (€8.80, six shades)
• Tony Molly Magic Lip Tint Delight (€4.90, two shades, at Sephora's)
• Maybelline Baby Lips Pop Art (€3.90, five shades for five perfumes)
• Labello Blackberry Shine Lip Treatment, fruity treatment and colour, blackberry perfume (stick €2.60)
• L'Oréal Paris Infaillible Sexy Balm (€8.50, 12 shades)
And we are still expecting LPG's new Endermologie® treatment dedicated to lips for a radiant smile (in beauty salons).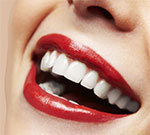 Obviously, care will be on everyone's lips at the end of the year…
© CosmeticOBS-L'Observatoire des Cosmétiques
© 2016- 2022 CosmeticOBS