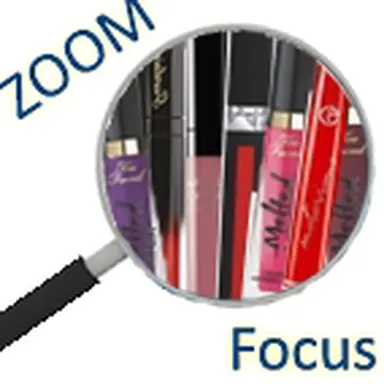 It will be on everyone's lips this fall… and it does sound the knell of gloss! More creamy and comfortable, liquid lipstick plays with contradictions. Both radiant and matte, non-sticky and long-lasting, light, but covering, it hems the mouth and reveals just as pigmented as a 'real' lipstick. The most trendy, luxurious, and popular cosmetics brands offer endless versions of them…
Gloss is dead, long live liquid lipstick: no one will manage to get away from it after summer!
Guerlain, Dior, Chanel… but also the trendiest makeup brands most popular among Millenials have decided to put it to the fore:


• Too Faced: Melted Latex Liquid Lipstick High Shine, €20, 16 shades, as from August 16 in Sephora stores
• Urban Decay: Vice Liquid Lipstick in the Lipstick version (20 shades) or Top Coat Lip Art for a shiny, spangled, or metal finish, €19 each
• Kat Von D: Everlasting Liquid Lipstick, Lovercraft shade, €19.95, in Sephora stores
• Make Up For Ever…
But it is also available AND affordable at:
• Sephora's: Color Lip Last Lipstick, €11.95
• L'Oréal Paris: Lip Paint Nudist, a liquid lipstick with ultra-saturated pigments, €8.90, six shades
• Maybelline: Vivid Hot Lacquer, €7.99, eight shades
Honour to whom…

It has already been six years since Giorgio Armani and his very inventive international Makeup Artist Linda Cantello actually devised the first liquid lipstick, rewarded with many prizes: Lip Maestro. Featured in a tiny flask with a foam applicator, it draws flawless lines and reveals more radiant than a standard matte lipstick, more sophisticated than a gloss, and above all, much more sensorial. Both matte and bright, its unctuous texture slides on the lips without drying them out or leaving any trace. Lightweight, it procures an enveloping velvety sensation.
And the L'Oréal brand did it again this summer, with a new matte collection inspired from Hollywood stars glamour (Lip Maestro Notorious, €35, six new shades, including magnificent Red Carpet no 408 Notorious, almost a universal shade).
'Skincare' characteristics

Guerlain has not hesitated to enrich their Intense Liquid Matte Crème with long-lasting velvety red (€34, seven shades, as from late August), hyaluronic acid, and centella asiatica, to provide a comfortable, matte effect, while the foam applicator defines the lip contour.
Urban Decay's Vice Liquid Lipstick contains 'Marine Filling Spheres rich in marine collagen' for a plumping effect.
Dior has soaked their Rouge Liquide (€36.50, 24 matte, metal, satin, or velvety shades, including unusual matte black, as from August 21) with oils, while an ultra-fine silica powder ensures it perfectly slides on the lips. The presence of eosin makes it last longer, up to at least 12 hours (instrumental test).
As for the Chanel Rouge Allure Ink (€35, two new shades in the 2017 Travel Diary Winter Collection, as from August 25), it combines jojoba and sweet almond oils, a vitamin E derivative, matcha tea… to provide nutrition and protection.
Avocado oil and glycerine also offer endless comfort in the Make Up For Ever Artist Liquid Matte Lipstick (€24.50, 15 matte and 6 metal shades).
A 'tattoo'-lasting lipstick
You will get it in:
• The Chanel Rouge Allure Ink (lasts 8H, clinical evaluation carried out among a panel of 23 women)
• The Urban Decay Vice Liquid Lipstick
• The Dior Rouge Liquid, presented as 'melting ink' with an intense colour

However, the long-lastingness champion is Make Up For Ever Artist Liquid Matte. It was demonstrated it can last 20 hours, while preserving its colour intensity and matte effect (instrumental test carried out among 20 women), thanks to 15% of pigments and a combination of silicone resin, volatile oil, and beeswax. Silicone resin offers anti-transfer properties, while beeswax acts as a natural barrier to make the lipstick last longer. Volatile silicone oil evaporates to let the polymer form a film, holding back powders and pigments on the surface of the lips. Still, the liquid formula contains over 60% of water to preserve the integrity of mother-of-pearl pigments. Water's natural transparency prevents any colour alteration and leaves the skin fresh after the application.
© CosmeticOBS-L'Observatoire des Cosmétiques
© 2017- 2022 CosmeticOBS