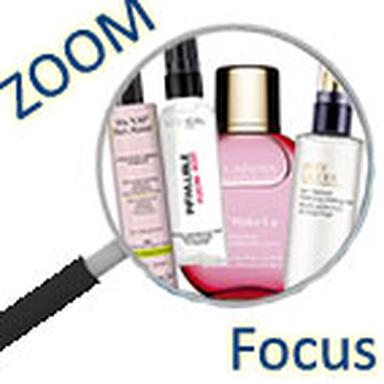 Initially intended for the most perfectionist among us or women who wanted flawless, everlasting makeup, makeup fixing mists are gradually becoming a multipurpose product. A final cosmetic touch that can actually prove very useful…
At the end of a long day, we all dream we could look like we just got out of the bathroom! Reality is much different, though: our flawless morning makeup often turns into a dull, glistening complexion eight hours later!


Makeup fixing mists are meant to 'revitalize' makeup and make it last longer. A few sprays before going out, and our eye shadows, blush, and foundation are refreshed.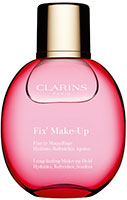 However, new mists are more sophisticated and go even farther. In addition to keep makeup perfect, they offer skincare or protective benefits. They are mattifying thanks to perlite, a powerful water retention agent (Infallible Fixing Mist, Makeup Finishing Spray, L'Oréal Paris, 100ml, €19.90), or moisturizing and soothing (Fix'Makeup by Clarins, 50ml, €29.50).
Some of them exhibit original properties, like L'Occitane Perfecting Mist, enriched in a natural French peony extract, which conceals texture and complexion irregularities (Perfecting Mist Pivoine Sublime, 100ml, €12.50).

Estée Lauder's mist (Perfecting Makeup Mist, 116ml, €32) can be used before or after makeup. Before makeup, electrolytes and caffeine stimulate cells and boost the skin's radiance. After makeup, it fixes pigments and beautifies the complexion by leaving a sweet citrus fruit scent on the face. It can also be mixed with eye shadow (to replace water) for an intensified effect.
An anti-blue light, hybrid plant-derived mist

But the most exclusive and comprehensive mist was developed by Garancia and will be launched next December (Ma VAP Bien Aimée Makeup Fixing Mist, Vaporisation aérienne de beauté, 40ml, €21.40). It fixes makeup, it is mattifying, it protects against pollution (by forming a protective shield on the surface of the skin to prevent polluting particles from adhering to it), and it acts as a natural photoprotective agent (by limiting the damage caused by light rays, including blue light). Blue light, which is generated by computer screens, smartphones, tablets, TV sets, etc., has become the new public enemy (it had already been mentioned in many sun product packaging in summer 2016). To Garancia, 'blue light is tomorrow's pollution, its pro-oxidant action on the skin has just been scientifically demonstrated, similarly to UV rays. Since, on average, modern women spend seven hours a day in front of a screen, it has become essential to protect them against this new scourge.' Highly enriched in flowers of Buddleja, also called the butterfly bush, this new mist reduces the oxidation produced by blue light by 43% ( in vitro test). But it is also moisturizing, soothing, and mattifying (organic rose and cornflower floral waters, rice starch, organic witch hazel leaves, sage…). Alcohol-free (which is still quite rare), this formula is composed of 98% of natural ingredients and intended for all skin types. The only requirement is to shake it well before use. Will Ma VAP Bien Aimée be the first of a long series??
© CosmeticOBS-L'Observatoire des Cosmétiques
© 2016- 2022 CosmeticOBS