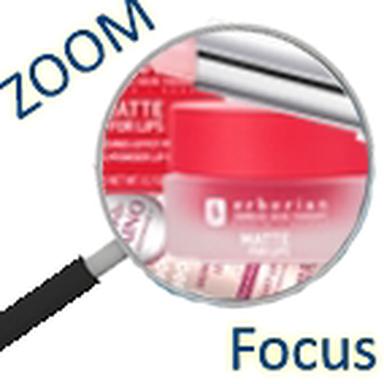 Beware of the matte epidemic! After lipsticks, here come moisturizing lip balms able to provide matte effects. Your mouth will get beautified and velvety like a petal, comfort included!
It is the height of the nude trend: soft matte balms lie somewhere between skincare and makeup, and they smooth and make lips look prettier than ever, providing them with a sophisticated, matte & fleshy appearance.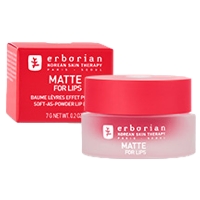 Erborian are never late when it comes to trends. They were among the first to devise one: Matte For Lips Soft-as-Powder Lip Balm (7 g, €19). Its powdered texture slides on the lips for a soft sensation and also moisturizes them – it contains nourishing and protective camellia oil.

In their Mediterranean range, Laino have created a limited edition of the Velvet Lip Balm with organic white peach pulp (10 ml, €4.90) to nourish and soften lips for a peach-like complexion effect.

As for Dior, they have launched a nourishing, colour-enhancing lip balm in their Lip Glow line – a bestseller of the Maison –, now available in a new matte finish (Dior Addict Lip Glow Backstage Pro Matte, 3.5 g, €36.50, two shades: 101 Matte Pink and 102 Matte Raspberry). This delicately shaded blurring balm makes the lips turn pink, on top of creating a velvety matte effect.
What is its secret? The Color Reviver technology reacts to your own lip pH to release its active and instantaneously make the natural colour of your lips turn pink. And for your own comfort, its formula enriched with mango butter guarantees optimum and continuous hydration for 24h. It can be applied alone as a lip balm, or as makeup base, combined with a lipstick.
© CosmeticOBS-L'Observatoire des Cosmétiques
© 2018- 2022 CosmeticOBS