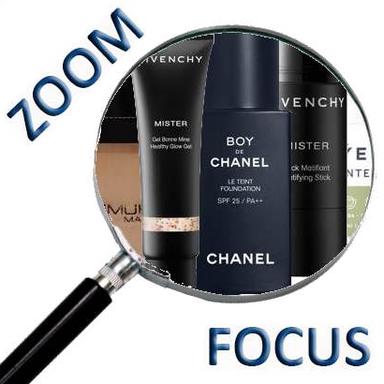 Of course, men's make-up remains a "micro-niche" for the cosmetic sector but when actors as important as Chanel or Givenchy are interested in it, we think it's a sign…
Luxury brands….
We call it grooming, a word that is less scary for men than makeup!
After Jean-Paul Gaultier Monsieur and Guerlain (who offered a totally matt Terracotta, with no iridescent particles), it is now Givenchy and Chanel's turn to launch their make-up collection for men.
In fact, the first one imagines a "no gender" collection (even if it is called "Mister"!) made up of four Universal Embellishers products for him and her.
On the menu:
• A transparent stick that smoothes the skin and reduces imperfections without any material effect (Mister Stick Matifiant, €38)
• A concealer that masks imperfections and signs of fatigue and illuminates the eyes (Mister Pen Instant Corrector, €35, 4 shades)
• A gel that enhances the complexion with a sunny veil thanks to its pigmented microbeads (Mister Healthy Glow Gel, Gel Bonne Mine, €39, a single universal shade: Mister Tan)
• A transparent gel with a curved brush that helps to discipline eyebrows and give them shine (Mister Brow Groom, €25.50)
In the end, a truly natural make-up result and an ingenious and simple to use line that you will want to use!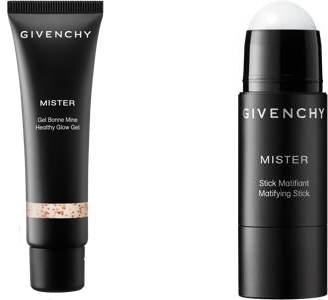 Chanel's Boy collection is exclusively masculine. It consists of three products that meet the main expectations of these gentlemen in terms of "embellishments":
• A transparent, non-gloss lip balm (€38)
• An indistinguishable foundation (Le Teint, 30 ml, €65, 8 shades)
• A double-tipped eyebrow pen (retractable pencil to fill and draw on one side, brush brush brush on the other to discipline the eyebrows), waterproof and long-lasting (Le Pen Sourcils, €40, 4 shades)
"Beauty is not a gender story," Chanel tells us, "it's a style story."
Meanwhile, Dior is sending journalists details of the makeup created and produced by Peter Philips, Dior's creative and image director for the 2019-2020 Winter Men's Collection.
Here it is he who steals our products, such as the fluid foundation for face and body (50 ml, €40) "whose very fine and light texture gives an impression of perfect naturalness", or the Lip Maximizer to hydrate and "plumper" the lips! Perhaps this is the sign that the luxury brand "planks" on the issue….
… and niche brands
There are also two English brands: Myego Cosmetics and Mmuk Man.
The first has created make-up products for men, certified organic, such as Compact Matifying Powder (Shine Rescue, €25) or Fonteint (50 ml, €25), or an concealer with a brush applicator (Cover Select Concealer, €18).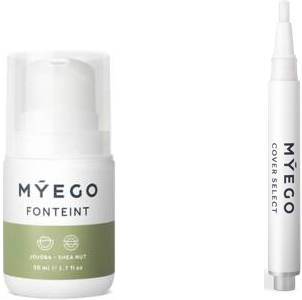 The second offers an ultra-complete range which includes three types of concealer, in stick (€23, 5 shades), in Trio de Couleurs palette (10 g, €33, 3 harmonies) or in Pencil (€25,50), a liquid foundation (28 ml, €36) or in compact powder (€39,50, 4 shades), a BB Cream (€38.50 ), a Liquid Imperfection Corrector (4 g, €26.50), a mineral, compact (€36) or free (€39.50) Matifying Complexion Powder, and even Mascaras (€23) or a Mascara for eyebrows and beard (€22, 2 shades).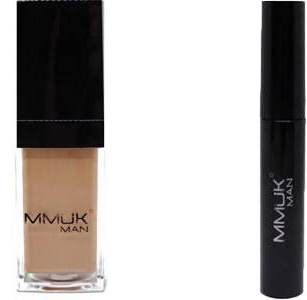 Very sophisticated, the American brand 4VOO offers an Anti-Reflection Powder for Men Corrector enriched with silk (€49), an Anti-Dark Circle Corrector Stick (€39.50), a Bronze Tinted Cream for face and body (30 ml, €59), a Volumizing Serum for lips (€29) or a Disciplining Gloss for Eyelashes and Eyebrows (€27).
Ariane Le Febvre
© 2019- 2021 CosmeticOBS