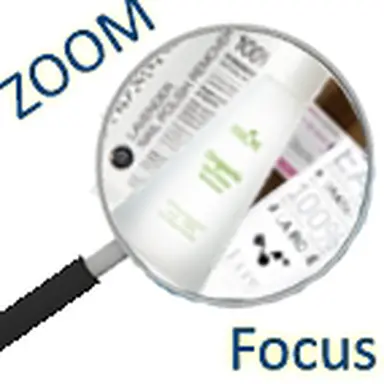 They no longer smell like solvent, are perfumed with essential oils, contain biosourced* ingredients, and (often) have oily textures. Some of them are even 100% natural and Ecocert-certified. In any case, they dry our nails much less and are much more environmentally friendly. They are far from mere 'acetone-free' nail polish removers!
Negative people say they do not remove nail polish as well as those that contain acetone, and sometimes you need two attempts. That is quite true (for some of them), but our nails (and our planet) will not complain about it! Since it is derived from petrochemistry, acetone has been a controversial product for a long time: it dries nails and makes them more fragile and brittle. What is less known is that its high volatility makes it irritant for the eyes and airways, in addition to being strongly inflammable, which led an increasing number of manufacturers to develop 'acetone-free' nail polish removers often based on ethyl acetate. The problem is, it is also highly volatile, so it has similar drawbacks!
However, there has been remarkable progress in new, 'green' nail polish removers, thanks to ethyl lactate, a solvent that is also inflammable, but much less volatile than acetone and ethyl acetate. As a result, there is a lower risk of inflammation and irritation for the eyes and airways. Besides, ethyl lactate is much gentler for the skin and nails. It was this solvent that was chosen to develop the least aggressive nail polish removers, because it does not belong to the category of atmospheric pollutants, which means it contributes to preserving the environment.

For example, Aroma-Zone has released an Éco-Dissolvant (an eco-friendly nail polish remover, 100ml, €3.90): it is 100% plant-derived and obtained with a green process accepted by Ecocert for the formulation of organic cosmetics.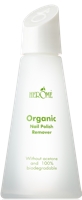 As for Hérôme, they even use the term 'heals' for their lactic acid-based nail polish remover in their Organic line (120ml, €14.50). Lactic acid is a completely biodegradable derivative of natural sugar which preserves the integrity of nails.
Even more outstanding, Mavala's Dissolvant Crystal (100ml, €9.40), is colourless, odourless, non-inflammable, and eco-friendly. Composed of only four ingredients, its formula offers higher skin tolerance and high material purity. In addition, the finished product is manufactured at cold temperatures with an energy-efficient process.
Nail polish removers for our own pleasure

Kure Bazaar has also imagined 100% natural nail polish-removing waters without ethyl acetate:
• Eau Dissolvante Hydratante à la Rose (Moisturizing Nail Polish Remover with rose, 250ml, €36)
• Eau Dissolvante Réparatrice (Repairing Nail Polish Remover, 250ml, €42)
In French, they are called 'water', but their texture feels more like oil. The first is formulated with rosehip oil, rose essential oil, and rose floral water, and leaves nails and cuticles supple and hydrated.
The latter is based on ginger and bamboo extracts rich in silicon and targets weakened nails. Again, its solvents are derived from sugar cane, wheat, and corn.

Likewise, Nailmatic – a young, 100% French brand, contrary to what its name suggests! – has just launched a Lavender Nail Polish Remover (100ml, €14.90 or 8ml, €6), perfumed with lavender essential oil and conditioned in recyclable packaging printed with vegetable inks.

As for Innoxa's newly-launched Huile Dissolvante Biosourcée (biosourced nail polish-removing oil, 100ml, €8.70), it is also based on sweet almond oil and composed of 98% renewable, natural raw materials. So, even if you need to leave your piece of cotton soaked with nail-polish remover a little longer on your nails, or even two attempts, we are definitely in!
*Biosourced product: product wholly or partially made with organic raw materials (Source: OJ, December 2016).
© CosmeticOBS-L'Observatoire des Cosmétiques
© 2017- 2022 CosmeticOBS