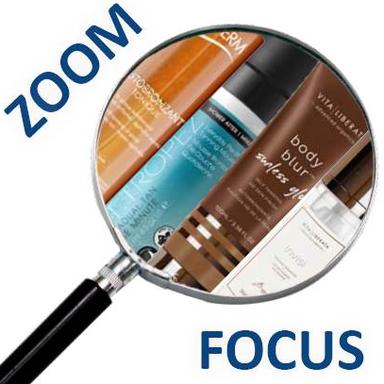 They come back every year, though some years more visibly than others. They did not make the headlines last year, but in 2018, it seems that self-tans are having a new lease of life, driven by innovations – as always – from experts more than non-specialized brands. Here, we will only talk about 'real' self-tans containing DHA (dihydroxyacetone), and not formulas providing a healthy glow with plant-derived or mineral pigments: these will be dealt with in another Focus On post…
Greener and greener
Vita Liberata, the first organic and natural self-tan brand in the world, gathers all summer 2018 trends: formulas where naturalness prevails, and more and more sensorial textures like blurs (Body Blur Sunless Glow, 100 ml, €37.50, three shades), waters, and especially foams (Invisi Foaming Tan Water, with an organic progressive self-tan, 200 ml, €30.50, in Nocibé stores).
The Organic Pharmacy developed Self-Tan (100 ml, €47), an Ecocert-certified self-tan which contains DHA derived from sugar beet. Its transfer-free formula offers a natural, homogeneous tan and can be used both on the face and body.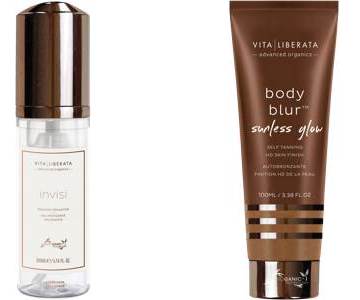 Exclusive textures
Foams and waters are the two textures that stand out, like those of Tan-Luxe (The Water Hydrating Self-Tan Water, €34 on QVC), Skinny Tan, with a coconut smell (7-Day Self-Tanner Lotion, 125 ml, €26.95, in Sephora stores), or Chanel (L'Eau Tan in the Cruise Collection, 75 ml, €56, limited edition), a progressive self-tan with a delicious Eau de Cologne perfume.
St Tropez gathered the two current trendiest textures in the Self-Tan Purity range, with a Bronzing Water Face Mist (80 ml, €38) and a Bronzing Water Mousse for the body (200 ml, €48). The colourless foam is applied with the applicator glove for a traceless tan. It leaves a light radiance on the skin to perfectly visualize the areas where the product was applied.
These new formulations stand out thanks to their ultra-light textures and exotic, tropical fragrances that smell like holidays, but also to their mainly natural composition (hibiscus flower extracts, green tangerine water, plant-derived self-tan actives…). Their micro-spray system makes it very easy to apply them for a surprising powder sensation on the skin. Other advantage, they do not need to be spread on the skin, because they dry immediately.
The self-tan specialist also offers many innovations in the Self-Tan Express line, like the Bronzing Face Sheet Mask (€12 each). Your tan depends how long you leave it on (5 minutes for a light result, 10 for an average result, 15 for an intense finish).
They also developed the Everyday Pre-Shower Tanning Mousse (120 ml, €28) to be applied on dry skin (no need to patiently wait all wet in the shower), preferably with the applicator glove. Just leave it on for 1 minute (2 to 5 for a more intense tan) and have your shower as usual.
Other, Skinny Tan self-tan foams: Gradual Tanner Mousse, 125 ml, €23.95; Express Mousse 1H, 150 ml, €37.95, a foam with a whipped texture whose result is obtained in one hour.
Biotherm also banked on a spray bi-phase texture and express application (Autobronzant tonique for the body, self-tanning bi-phase natural even tan, 200 ml, €26).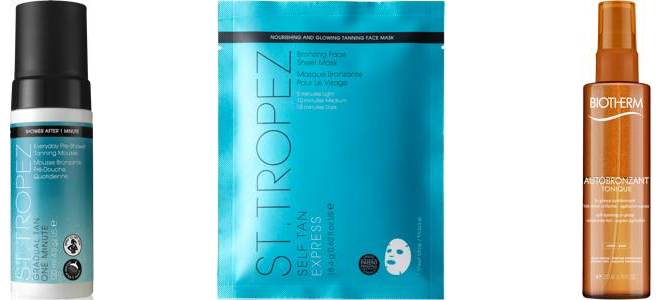 Ariane Le Febvre
© 2018- 2022 CosmeticOBS