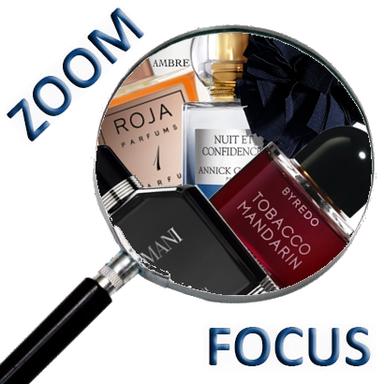 To perfume oneself to go to sleep? This new variation dedicated to a new confidential and refined use of perfume, under the impulse of big names in luxury, is in full bloom. Notes subdued or more intense, to each his own little night music…
If the night has long inspired perfumery, the very word itself gives fragrances a mysterious tonality (from Serge Lutens' marvelous "A la Nuit", an ode to jasmine whose corollas open at night, to Guerlain's mythical Vol de Nuit, through Nuit et Confidences de Goutal, Ambre Nuit by Christian Dior, or La Nuit Trésor by Lancôme), here it's about something else, a new ritual that consists in perfuming oneself just before falling into the arms of Morpheus…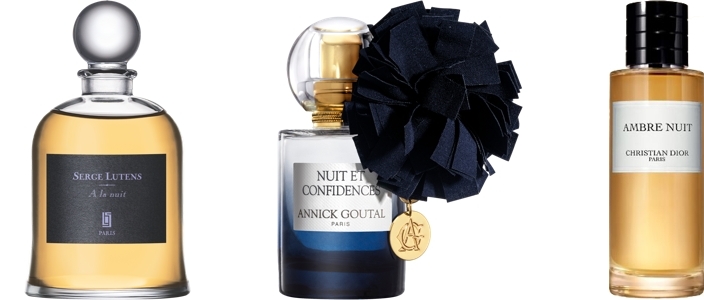 This practice is perhaps more widespread than one might think.
Some perfume lovers spontaneously indulge in this gesture which allows them to perfume their sheets and to fall asleep in a delicious atmosphere.
One is more receptive and slackened before slipping under its comforter, one can devote oneself completely to the pure happiness to smell… The perfume being stripped of its "social" function, one can appreciate it fully (alone or with two).
This moment is moreover an excellent way to smell a new perfume which one is not yet sure to wear. The heat of the sheets forms like a greenhouse which makes it possible to immerse oneself in the perfume and if the scent (of which one will have for example asked for a sample) does not please us, it will be in any case eliminated with the alarm clock under the shower…
Big names in luxury launch night fragrances
Honor to Chanel with Coco Mademoiselle L'Eau Privée (50 ml, €80 or 100 ml, €113), a fragrance with a discreet tone of mezza voce, as if muted. Olivier Polge has imagined the oriental in watercolor version. "L'Eau Privée, a light and delicate version of Coco Mademoiselle, is a watercolored night fragrance, like a blurred veil for the skin and sheets. It's like a blurred veil for the skin and sheets," says the House's Creative Perfumer.
The woods have been blended to exalt the sparkling freshness of orange, the softness of the floral accord (jasmine and rose) and white musks, so comfortable on the pillow, dominate the fragrance.
The interpretation plays neither the card of extroversion nor that of a stunning diffusion but the promise of a soft and reassuring olfactory imprint. Faithful to the original trail but more confidential, it accompanies dreams with delicacy, night after night. This version, immediately familiar, is designed to be sprayed in an enveloping gesture before going to bed, as generously on the skin as on the hair or a negligee.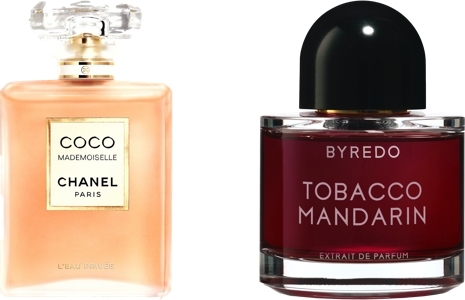 Byredo's Night Veils Collection was also specifically designed for night-time use, but in a very different atmosphere, where all lightness has been dispelled. Like some flowers that release their most intoxicating scent at nightfall, blending voluptuous, rich and round notes, these penetrating perfume concentrates, made from some of the purest and most precious ingredients, envelop us in an intense yet intimate fragrance.
A tiny amount of perfume extract is all it takes for the fragrance to diffuse for hours on end and bind deeply to the wearer. Whether they are worn for a nocturnal getaway or simply during the bedtime ritual, Night Veils offer a deep olfactory escape.
"I find that the night has something very special: it's a new world of possibilities, giving birth to a different version of who you are; a nocturnal sense of duality. From nocturnal efflorescences to animals, there is a whole part of life that comes alive at night - why not venture there ourselves? I know that I, myself, have a totally different state of mind at nightfall, very distinctive emotionally: it is, in a way, almost the beginning of a new life. I wanted to create something to mark the twilight, a new night ritual, like a curtain-raiser on this nightlife that is beginning," says Ben Gorham, creative director and founder.
The latest and fourth opus to be added to Casablanca Lily, Reine de Nuit and Sellier: Tobacco Mandarin (perfume extract 50 ml, €245), an opulent and richly spicy woody scent (coriander, cumin…. ) with notes of mandarin, tobacco, leather, labdanum… nuanced with oud and sandalwood, two soothing woods.
Alcove fragrances conducive to hugs…
The Night by Dominique Ropion at Editions de Parfum Frédéric Malle (50 ml, €680) is a tribute to the oriental night and undoubtedly one of the most precious and sensual perfumes on the market! The reason is that it contains an unprecedented amount of natural oud (hence its price, most perfumes use synthetic oud), magnified by an ocean of Turkish rose and saffron, with a creamy and mystical trail (incense, sandalwood).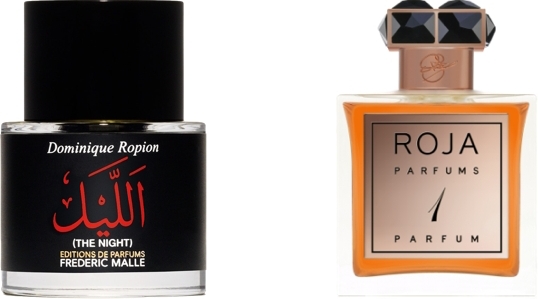 Equally luxurious, the Parfum de la Nuit N°1 by Roja Parfums is an animal oriental with leathery inflections (100 ml, €1,350, exclusively at Jovoy). Provocative and powerful, this "fragrant exhibitionist" clearly announces his presence and devours all those who stand in his way! The brand describes this perfume as "predatory". It also contains oud, patchouli, oak moss, lots of flowers (jasmine, ylang ylang, geranium, rose illuminated by blackcurrant buds) and spices (clove, pink pepper, cumin). All nestled in an ultra-soft base of balms and musk.
… or Cologne by night
In a very different register, these soothing and comforting scents are an invitation to snuggle into sleep with delight, lulled by round and light notes, like those of the Eau Parfumée de Nuit à l'extrait de fleurs de lin de Bien-être (L'Herboriste range, 75 ml, €5.99). It is the association of musks, mixed with sandalwood and very delicate vanilla notes, that allowed the perfumers (Sidonie Lanceseur and Michel Almairac) to create this cocoon universe. Essences of lavender and Roman chamomile complete this soothing effect.
Caressing white musks, vanilla and sweet orange blossom are also found in Guerlain's Eau de Lit (125 ml, €90).
These two fragrant eaux can be used on the skin, on sheets or as a pillow mist before going to bed, to create an air of tranquility conducive to relaxation.
Jardins d'Ecrivains has also created a Night Cologne La Dame aux Camélias (250 ml, €125), composed of verbena, cardamom, orange blossom, tonka bean, musk …

We can also mention the Eau de Nuit d'Armani (eau de toilette 100 ml, €86 or 50 ml, €58), an amber aromatic water that gives pride of place to spices, citrus, iris and woods.
Initially designed for men, it is also very appreciated by women!
Finally, you can fine-tune the atmosphere with the delicious Santa Maria Novella Night Candle with its bewitching notes of jasmine, rose, tuberose, black pepper, cinnamon bark, on a soft base of wood and balms (Notte Candela Profumata, €65), or, to prepare for sleep, rub yourself with their Orange Blossom Aromatized Water with relaxing virtues (Acqua di Fior d'Arancio 250 ml, €21). Formulated without alcohol, it makes the skin supple.
Ariane Le Febvre
© 2020- 2021 CosmeticOBS