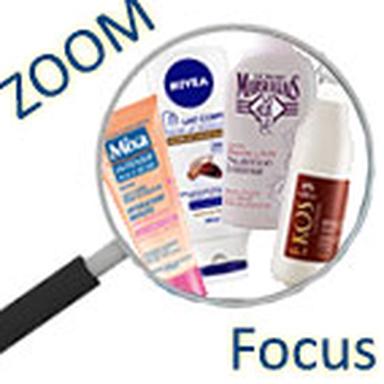 Quick and convenient, this new kind of care is applied to wet hair or skin, but more (only) to wash. The shower also becomes a moment of care. Zoom on the cosmetic news of the week by Ariane Le Febvre.
To convince all women who do not use body moisturizers or hair care products (or who find them too heavy, greasy, sticky…), mass retailers now offer these rinsing products that take advantage of the inevitable passage under the shower to coat the body or hair with softness: we are no longer in hygiene, but in care, except for Le Petit Marseillais which combines the two. Of course, what appeals is the time savings. On wet skin, gestures glide better, are more enveloping and faster, and care substances can"cling" to the skin. Be careful though: these formulas are often very filmogenic, making the skin more slippery, which means you also have to be careful with uncontrolled slips!
These new treatments simplify hydration and allow you to get dressed immediately after showering. However, you should not expect a comfort similar to that obtained with a good moisturizing milk, nor the same contact time for the skin as with a real care that one would not rinse (except oil). Shower care moisturizes slightly and, although there are now more nourishing versions, is not really suitable for dry skin. They are primarily for women in a hurry who do not have the time to apply a body moisturizer daily. But hydration being an essential measure of well-being, it can be better than nothing!
Nivea is responsible for the very first body milk to be applied in the shower. The brand invented this new body routine at the end of September 2012. Bingo! More than one million products have been sold since its launch. This treatment, to be used immediately after the shower gel and rinsed immediately, is inspired by conditioners. Its formula, we are told, required 6 years of laboratory research. It is activated in contact with water and leaves a film relipidant but not greasy on the surface of the skin after rinsing. Rich in glycerin and low in water, it protects the skin from drying out. The success is so great that Nivea is enriching the range at the end of the year with a new packaging (more ergonomic bottle, to be placed upside down, in an ultra-flexible material, so that the milk flows more easily into the palm of the hand), new, more economical capacities (400 ml, 5.95 €) so that the whole family can enjoy it, and new references. The range will be available from January in several formulas, from normal to very dry skin (Body Milk under the Shower Honey & Milk Normal to Dry Skin, Body Milk under the Shower Gentle Dry Skin, Body Milk under the Nourishing Shower Very Dry Skin, 250 ml, 4.15 €. There is even a formula enriched with cocoa butter for dark to matte skin that needs more nutrition (Body Lotion under the Cocoa Butter Shower & Dark to Matte Skin Lotion. All are available in 250 ml, at the price of 4.15 €.
Was Nivea influenced by Brazil? The gesture of moisturizing or toning the skin in the shower is widespread. The Banho (bathing, showering) is not only for good hygiene, it is part of Brazilian culture. It is a ritual that celebrates the intimate relationship that Brazilians have with their bodies. And it is well under the shower that these last ones are perfumed with odorous waters, or hydrate their body with milks or oils which impregnate their wet skin with fresh scents.
Natura launched these bath waters 7 years ago (Águas de Banho) in France, but they no longer exist on the French market today. On the other hand, the Brazilian brand continues to enjoy great success with its rinsing moisturizers. Among the latest novelties: Tododia Rinse Shower Moisturizer, Inverno or Blackberry & Almond (300 ml, 16 €). In the Ekos range, Leite's Castanha Banho Shower Care (200 ml, €19.50) does not rinse but is applied to wet skin at the end of the shower, to apply a protective veil (always to take advantage of the speed of the gesture). Or the Three-phase Shower Oil (200 ml, 19 € - refill: 15,20 €), which, as its name does not indicate, does not clean but is used after the shower and rinses off slightly, leaving a thin film of oil, non-greasy, flush with the skin. Enriched with maracujá oil, pitanga, buriti, cocoa butter or acai berries, these oils with their hydrophobic texture stay well on the skin and bring real comfort (they are the only ones that really allow you to skip the body milk stage). Their fragrances, acidulated and exotic at will, are truly exotic.
Today, rinsing moisturizer becomes a real market, each brand offers its variants. Thus Mixa Intensive Dry Skin has just released a soothing version with allantoin for shaved or depilated skin (Body Lotion Under the Shower, Minute Moisturizer Anti-irritation shaved or depilated skin, 200 ml, 4.85 €). As for dry skins, since November they have their cocoon texture with glycerin (Body Lotion Under the Shower, Minute Moisturizer Anti-Dryout Dry Skin, 200 ml, 4.85 €). Last but not least, LaScad's flagship will offer us, from February, a Body Shower Oil, Minute Nutrition for dry and dull skin (150 ml, 5.85 €), composed of 68.5% vegetable oils (shea butter, rapeseed…). The satin and non-sticky texture deposits a silky film that prevents the water contained in the epidermis from evaporating and thus preserves its hydrolipidic film, a natural protective barrier against dryness. Like its little sisters, it is applied directly to the skin after the shower gel and rinses off.
This is not the case of Petit Marseillais, which offers foaming formulas combining cleaning and hydration (surfactants, cleaning agents, appear first in the list of ingredients, before emollient or nourishing substances). By creating real"2 in 1", the brand certainly simplifies the gesture even more, but necessarily loses its moisturizing power. We note, however, the naturalness of the compositions, the care balm textures combining butter, beeswax and vegetable oil, and the really delicious fragrances of almond or rose (Shower Intense Nourishing Balm, 250 ml, 2.59 €, with olive butter, beeswax and sweet almond oil or with argan butter, beeswax and rose petal oil).
Finally, in this spirit, let us mention two original products. The first one at Ahava, a brand whose products are formulated with minerals from the Dead Sea waters: Dead Sea Liquid Salt, 200 ml, 19 €. Unique in its kind, this ultra-concentrated salt in minerals is used on clean skin (avoiding the face), to detoxify it, tone it and improve its natural hydration capacities. If it is suitable for sensitive skins (it is formulated without preservatives nor perfume), it should not be used on an injured skin, in case of micro-cuttings (it stings, just like a sea bath!). It can also be used to enrich bath water. The application on the skin is equivalent to a bath in the waters of the Dead Sea, says the brand.
And, last innovation, for the hair this time. Garnier Fructis invents the hair mask under the shower without time of pose but to rinse. From April 2014, in the Nutri Repair range with 3 Oils (apricot, mango, almond), Nutri Spray in the shower (200 ml, 7 €), the first spray mask whose milky texture nourishes dry hair in a few pschitts.
The Observatory of Cosmetics
© 2013- 2021 CosmeticOBS
---
Associated elements(1)