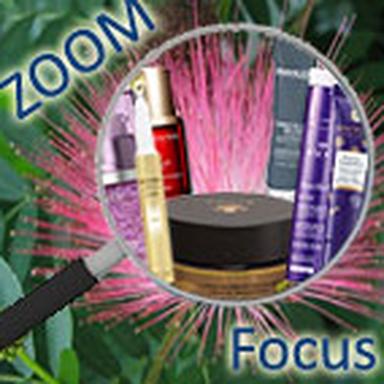 Its anti-fatigue and detoxifying action, particularly helpful in this period of the year, has been seducing more and more cosmetics brands. What lies behind this meaningful name? Face creams, but mostly high-performance eye contours.
The Persian silk tree, or albizia (INCI: Albizia julibrissin) originates from Asia, but, due to the beauty of its pink, gossamer flowers forming a gracious, fan-looking feather duster, it grows on all continents today.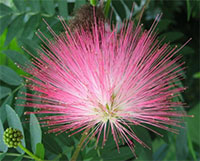 Its leaves are special in that they open to the sun light and close at night, hence its nickname used by Persian poets: 'night sleeper'. Other than its very decorative blossoming, it exhibits interesting cosmetics properties.
Antioxidant and antiglycation, it enhances the dermis elasticity, stimulates cell detoxification systems, and protects blood vessel walls. But it is mostly its ability to fight against skin fatigue – in particular dark circles – that makes many formulators use it in eye contour creams.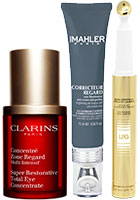 After Clarins researchers, who have used it for their Super Restorative Total Eye Concentrate (15ml, €70) and Extra-Firming Eye Lift Perfecting Serum (15ml, €57), it can be found in Simone Mahler's Brightening Anti-Shadow & Anti-Wrinkle Correcteur Regard (15ml, €36), or in the LPG Endermologie Eye & Lip Contour Cream endowed with an icy effect tip (15ml, €56).

But Sanoflore is the brand that has best demonstrated its anti-wrinkle, anti-dark circle, firming action on the eye contour area (with in vitro and in vivo tests), in the Regard Hypnotica Botanical Skin Restructuring Concentrate (15ml, €26).
Global anti-aging
Multi-active albizia is both smoothing and plumping. It enhances the skin texture, radiance, and firmness. Certain brands do not hesitate to claim it refreshes the skin as if you had slept two hours more!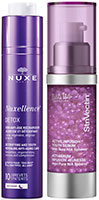 For example, Nuxe has banked on its detoxifying virtues in the Nuxellence Detoxifying and Youth-Revealing Anti-Aging Care (50ml, €45).
StriVectin has used its ability to globally boost the skin and cell renewal in the delicate pearls of their Acti-Serum Infusion Jeunesse (29ml, €85, at Sephora in February).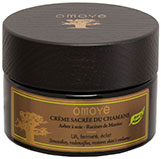 As for Omoyé, they have made the silk tree the star of their Crème Sacrée du Chamane (50ml, €53), which boasts an astonishing foamy texture. Again, the in vitro tests performed show signs of fatigue and skin sagging are considerably reduced.
Lastly, Carita has highlighted its hand-plumping qualities in the Replumping, Anti-Age Spot Progressif Lift Fermeté Genesis of Youth for Hands with an SPF15 (50ml, €85).
© CosmeticOBS-L'Observatoire des Cosmétiques
© 2017- 2021 CosmeticOBS