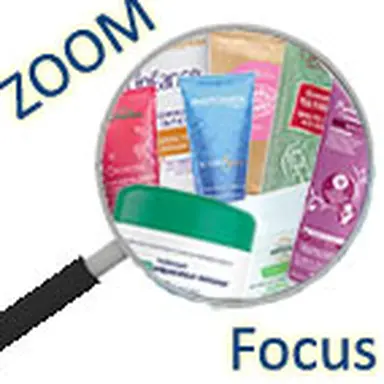 For even more efficient slimming skincare, and because we must admit that spring 2017 is, apart from rare exceptions, poor in terms of innovation, 'figure' scrubs might be the good idea to bear in mind to boost slimming product sales.
Slimming: step on the gas!
It is the new spring 2017 gesture that goes with slimming creams. Of course, exfoliating our skins enhances the penetration of slimming actives and helps tissues do their own 'gymnastics', and it should be said that with a soft skin and pretty skin texture, we already feel different about our bodies! But above all, it helps boost the sales of products about which brands usually tell us women do not apply them regularly and even have difficulties finishing the tube!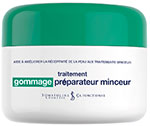 Just like those days when self-tanning products were trendy, scrubs enriched in slimming actives (algae, caffeine, essential oils…) may be the little extra 'that does not cost much' to be adopted!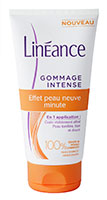 Some brands even offer them if you buy a slimming product: Somatoline Cosmetic will in March and April, but they can also be purchased separately (Gommage Préparateur Minceur, a slimming, preparing scrub, 300g, €15).
Others do not add any gesture and act like shower gels as well, like Linéance's, which is rich in apricot kernel powder and oil and produces abundant foam (Gommage Intense Effet peau neuve minute, an intense scrub for an instantaneous rejuvenating effect, 150ml, €5.45), or the new Lavera Gel Douche Exfoliant Lissant (smoothing and exfoliating shower gel, 200ml, €5.95), a 2-in-1 product containing green coffee, green tea, lemon and lime essential oils…

Sweet or tonic
As an exclusivity in Monoprix stores, Body Boom has launched Coffee Scrub (200g, €14.99, three perfumes: Coco, Mango, and Original), a new generation of natural and sweet scrubs with moisturizing, exfoliating, and firming virtues to be left on the skin as a body mask. The main ingredient in this scrub is Robusta coffee, obviously rich in caffeine and polyphenols, which helps get rid of toxins and stimulate blood circulation. But it also contains many nourishing actives (macadamia, argan, and sweet almond oils, brown sugar, cocoa butter…). The brand goes as far as claiming 'it helps fight against cellulite and stretch marks.'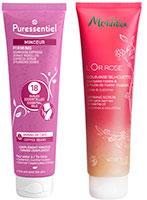 As for Puressentiel, they are not scared of setting the tone! Their Express Scrub Stubborn Zones (150ml, €16) is based on 18 essential oils and caffeine.
Melvita banks on pink berries and rose hip oil to smooth and beautify the skin (L'Or Rose Refining Scrub, 150ml, €14.90).
The first step towards a redefined figure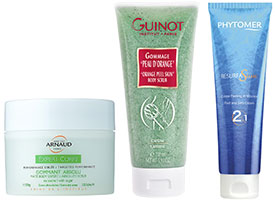 Inspired from sugar-based, anhydrous professional formulas used in spas, the Expert Corps Absolute Scrub with maté by Institut Arnaud (200g, €20.20) is a choice booster that enhances the visual aspect of the epidermis.
As for Guinot's Orange Peel Skin Body Scrub (200ml, €32), it is a double mechanical and enzymatic scrub which contains papaya and lemon extracts, caffeine, ivy, and menthol.
Now, there is a last option available to save time: incorporating AHAs (glycolic, lactic, and citric acids, as well as a marine AHA) directly into the slimming cream. That is what Phytomer did with the 2-in-1 ResurfaSlim Peel and Slim Cream (150ml, €59.50, as from March).
© CosmeticOBS-L'Observatoire des Cosmétiques
© 2017- 2022 CosmeticOBS