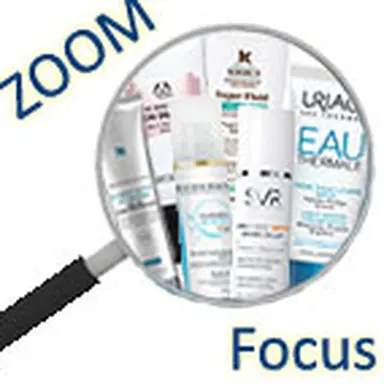 The new summer cosmetics series could be called"Sun in the city" and it could be a hit! Mist, essences or light fluids like feathers, high cosmeticity… these urban shields (anti-UV and anti-pollution) make a pretty skin and are easy to live with. You apply them after your day cream or, even better, spray them over your make-up. City protection is indeed a trend that is being confirmed.
We should start by describing them without it taking two lines (the current trend in product titles!): UV coat, yes, solar mist that we no longer have to spread, yes, anti-pollution care, yes, solar essence, all this at once… If mist definitely seems the most practical, especially for those who put makeup, for others, extra fine fluids or essences stand out this year. And there's nothing to stop using them at the beach.
The triumph of mists

With Hydrabio Eau de soin SPF 30 Anti-UV Moisturizing Mist (50 ml, 9.90 €) in 2015, Bioderma was the great instigator in France of this new generation of products that can be applied and reapplied, including over make-up, without the need for spreading.
In its wake, the "mist" (mists) are settling in this summer in pharmacies with two major players in solar energy: La Roche-Posay (Anthelios Invisible Mist Face SPF 50, 75 ml, 16 €) and SVR Laboratories (Hydracid Mist SPF 15, 50 ml, 19.90 €, from June).
Ultra-practical if you go sightseeing, sports or simply cycling in town. Imperceptible finish, bare skin effect, small nomadic formats easy to slip into the bag to always have them at hand, this new gesture easily fits into our daily lives. Some, like SVR, add an anti-pollution action (we now know that the latter potentiates UV), thanks to a detoxifying camellia flower extract that captures up to 89% of free radicals and offers an anti-adhesion action of particles (test in vivo ).
But the fact remains that these solar mists require a complex formulation and the choice of water-soluble filters, such as Phenylbenzimidazole sulfonic acid for Bioderma and SVR, whereas synthetic filters are 80% fat-soluble. This is undoubtedly the reason why SVR, which had to launch its own with an SPF 30, had to revise the latter downwards…
Super fine essences and fluids
Here reign the milky textures more and more light and impalpable (thanks to the microparticles !) that we apply after our day cream. As thin as they are transparent, they are compatible with make-up. But it is preferable to wait a few moments before using a foundation, the time that the sun filters impregnate well the stratum corneum. If you chain the two, you run the risk of spreading your foundation to move and"dilute" the filters, which will lose some of their protective power.
SkinCeuticals (Mineral Matte UV Defense SPF30 Protective Care UVA/UVB anti-shine, matte finish, 30 ml, 43 €) and Kiehl's (Super Fluide UV Mineral Defense SPF 50+, 50 ml, 42 €) use only coated mineral screens (titanium dioxide in rutile, transparent and photo inert form) with extra fine granulometry (the larger the particles, the larger they are the bleaching source of the formula).
The Body Shop (Skin Defence Essence Multi-Protection SPF 50 PA++++, 40 ml, 28 €) and Uriage (Light Water Cream SPF 20, 40 ml, 15,50 €) combine synthetic sun filters.
As Chanel (UV Essential, Daily Multi-Protection SPF 30 or 50, 30 ml, 53 €) and Dior (One Essential, City Defense Anti-toxin Shield High Pollution & UV, SPF 50, 30 ml, 53 €).
As we can see, city protection is gaining ground every year…
The Observatory of Cosmetics
© 2016- 2022 CosmeticOBS