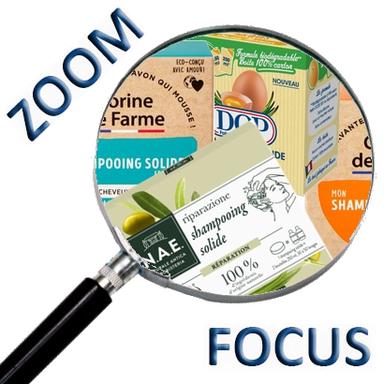 Of course it's the product that's good right now. As economical as it is ecological, it has all the advantages of clean beauty and applications! The good news is that it is becoming more and more popular and is going to the supermarkets and hypermarkets.
As we know, solid cosmetics have many qualities for the environment. It uses less energy ("manufacturing it requires 20 times less energy than its equivalent in liquid form," says N.A.E.), lasts a very long time, does not contain preservatives, offers biodegradable formulas and recyclable packs etc..
Popularized by Lush (the brand offers no less than eleven of them!).
Latest releases: Angel Hair Shampoo Solid, 55 g, €11.50) and Secrets de Provence (85 g, €6.10, the latter has a handy central hole for easy handling), solid shampoos have been popular for a while.
Now they are arriving in supermarkets. And it's not about to stop!
This summer, it will be the turn of the L'Oréal group to offer its own…
Short ranges
Most brands in supermarkets offer three references, such as Corinne de Farme whose formulas are sulphate-free (Mon Shampoo Solide Français, 75 g, €6.50, for oily hair with green clay, for dry hair with coconut oil or for normal hair with sweet almond oil), or N.A.E. (Natural Antica Erboristeria) which chooses 100% natural formulas certified Cosmébio (Solid Purifying Shampoo for oily hair, Repair for dry hair or Daily Use for normal hair, 85 g, €4,50 each).

In terms of the number of uses, the brands, as is often the case in supermarkets and hypermarkets, are outbidding each other.
N.A.E. ensures that one of its solid shampoos is equivalent to two 250 ml bottles, i.e. 30 to 50 washes depending on the texture and length of the hair.
Corinne de Farme, for her part, more reasonably states that her 75 g solid shampoo can perform 25 washes.

In June, the L'Oréal group will be back on the track with one of its most popular and family-oriented brands: DOP (Solid Shampoo with Eggs & Vitamins, followed in September by a Solid Shampoo with Almonds, €3.50 each).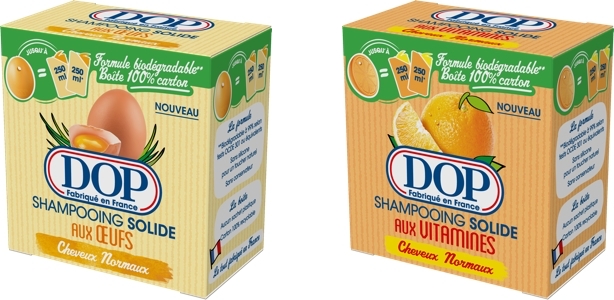 Then it will be Garnier's turn to offer its own in its Ultra-Gentle range in September, with a more unusual formula to lighten blond hair (Solid Shampoo of vegetable origin Chamomile & Agave Syrup), and two more conventional ones (Solid Shampoo Coconut Water & Aloe Vera, for normal hair ; Delicate Oatmeal Solid Shampoo with Rice Cream & Oatmeal Milk, to soothe delicate hair, 60 g, €5.50 each).
Let's just hope that the simplicity of solid shampoo is not overwhelmed by a plethora of ranges…
Ariane Le Febvre
© 2020- 2021 CosmeticOBS