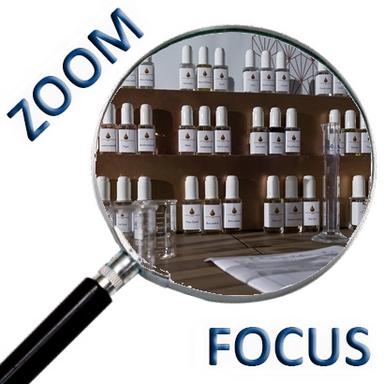 Until now reserved for a tiny elite, because of its inaccessible price (from €20,000!), tailor-made perfumes are becoming considerably more popular with the Internet (from €80). The test is worth a try…
A perfume just for yourself? We all dreamt about it… But until now only a few happy few could benefit from it.
The major luxury brands such as Guerlain or some master perfumers offered it to their customers +++.
Starting price ? €20,000 (for Maison Francis Kurkdjian), €35,000 for Guerlain, €60,000 for Cartier…
At the same time, on the net, things are getting organized. Without going as far as research (which can sometimes last a year) into luxury houses, more confidential companies imagine the creation of a personalised perfume, based on the notes you love (this implies knowing them, if not, an exploration takes place in workshop stores where, guided by a perfumer, you can choose from hundreds of notes in a perfume organ).
Sillages Paris offers perfumes to be composed online or in the Sillages workshops. The principle is simple: if you know what you like, you can compose your perfume online, by selecting up to six favourite ingredients from among the 64 available. As ingredients are selected, the algorithm searches for a formula customized to your tastes, among the accords created by the four "homemade" perfumers who will then add secondary ingredients to balance the fragrance.
In case of doubt, you can discover your favorite ingredients by indicating the flavors you wear (the algorithm can find the ingredients present in your favorite flavors).
Delivered in three days, it is then enough to test the perfume at home, and to send it back for free to be fully refunded if it is not suitable.
In reality, there are only a few returns ("94% of customers love their perfume the first time!" says the brand).
If you are more hesitant about the scents you like, you can go to the shop/workshop after making an appointment on the site to be supported by a perfumer and meet HIS perfume. We recommend this second approach, which is very instructive. In both cases, the price is reasonable and the experience interesting (consultation lasts about 30 minutes, €83 for the 50 ml bottle or €28 for the 15 ml bottle, with three test samples included).
It was designed by Maxime Garcia-Janin, 28, who spent three years in perfume development at Dior, Lancôme and Giorgio Armani, (the founder of Sillages Paris), before launching his own brand, within the Station F accelerator. Maxime noticed a growing lack of love for perfume among customers, especially millennials. "I realized that people of my generation were buying less and less traditional luxury perfumes. There is a real frustration with overpriced perfumes, with standardized odors, that you can smell on everyone. I wanted to make Haute Parfumerie accessible to everyone, thanks to digital technology. The way to create, sell and buy a perfume has not changed in 40 years while digital has turned everything upside down! There is also a lot of curiosity and interest in the art of perfumery, but few brands talk about it."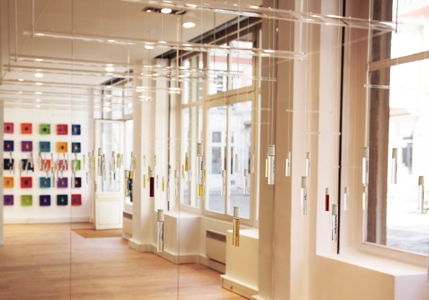 Offers are multiplying online or in Parisian workshops
Ex Nihilo allows you to personalize your perfumes (50 ml: €180 or 100 ml: €260), thanks to the Osmologist who weighs and mixes the ingredients. Customers have access to the backstage of creation through an interactive ritual.
At the Studio des Parfums, the creation is not done on the Internet but in the studio shop equipped with a perfume organ recording 180 to 200 notes, all from Grasse. You can ask for almost anything: a rose plus this, an oriental more vanilla, a chypre with very little patchouli (which you don't like) but which plays the moss accord in majesty…
Often we don't really know what we like and it takes a perfumery expert to "decode" and get out of the preconceptions.We can thus create a perfume that looks exactly like us, accompanied by a perfumer advisor who helps us find the perfect match.Each of the bases of the Studio's perfume organ is composed of a main scent and about ten other secondary essences that allow a perfect marriage between them during the creation (all notes are made to be combined between them).
The shop in Le Marais also offers the possibility of choosing art bottles in hand-blown crystal, coloured or metallic Murano glass…
At the end of the workshop, you will leave with your creation (duration: 1h30 to 2h, from €95).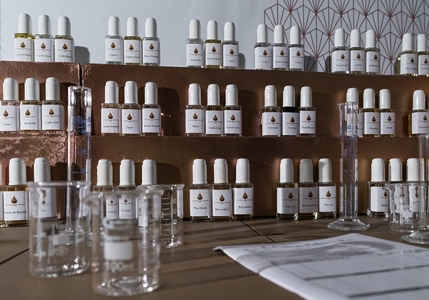 Alchemist perfumers
With The Alchemist Atelier, you can also design your own fragrance at home or with the help of the alchemist perfumers of the Parisian Atelier.
The exclusive application (available on Apple Store and Google Play) coupled with different devices (Scent Visualizer, an olfactory visualization tool, Scent Wheel, the scent wheel classified by large family, Scent Creator to assemble the chosen notes…) allows to compose a customized perfume (16 bases and 18 chords).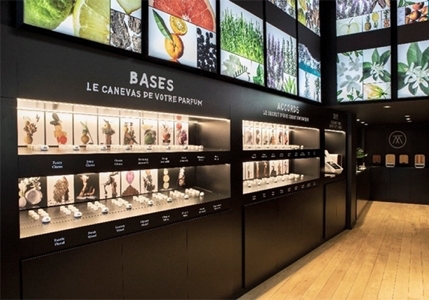 The brand offers a Discovery Workshop (79 €, duration: 1h30, four participants maximum, with a 20 ml perfume bottle included), or the Private Alchemist Workshop (€119, €59 for an additional participant, duration: 1h30, with a 20 ml perfume bottle included, participants: one to two).
As we can see, Perfumery 3.0 is on its way!
Ariane Le Febvre
© 2019- 2021 CosmeticOBS