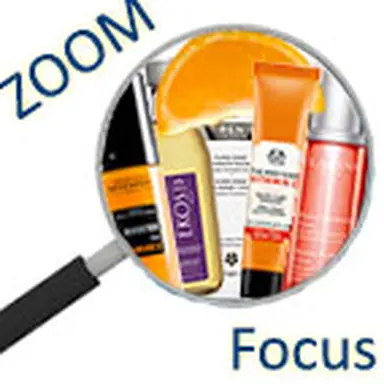 This diva of anti-aging cosmetics has never really left us but she is making a smashing comeback this spring. You have to admit that his radiant energy is particularly envious at this time of year. For a little, she would communicate her good mood to the skin! Just what she needs right now..;
A darling of dermatologists, vitamin C is a sure value of beauty and participates in many physiological reactions. In Japan, it is considered a semi-medicine. Multi-targeted, it is both antioxidant, firming and lightening. It gives pep's to the complexion, acts as much on the brightness as on the firmness or the pigmentary spots. As Cyrille Telinge, creator of Novexpert, who has just released a Vitamin C Booster (30 ml, 54.90 €), concentrated at 25% (a record!), says with humour,"… vitamin C is the Swiss anti-aging knife: it stimulates the synthesis of collagen and ceramides, is anti-inflammatory, healing… it is a true guardian angel for the skin! ". Especially since sun exposure, tobacco, urban pollution, the contraceptive pill, alcohol in excess, stress… greatly reduce its rate. Symbolically, vitamin C is associated with waking the skin. It is the image (which has the hard skin!) of the pressed orange of the morning, even if we know today that its concentration is higher in many other vegetable extracts, as the camu camu (a bay of Amazonia), the plum of Kakadu (according to Cyrille Telinge), the acerola (a small cherry), the kiwi, the parsley or the berries of acai or fresh goji! In any case, the brands do not deprive themselves of playing the card of its joie de vivre and vitality, through their marketing communication as well as their almost all orange packaging, their coral textures or their energizing scents of fruity candies.
A fragile vitamin
Vitamin C is particularly unstable because it is water-soluble (it must therefore be formulated in an aqueous base). Sensitive to heat and light, it is destroyed in contact with air. When stabilized, it tends to increase the pH of formulas, which is why it is often not recommended for the most sensitive epidermis. But if formulated with a physiological pH (the case of Novexpert), all skin types can benefit from its benefits. Last point: its packaging must protect it well, in a safe way, so that it is protected from air, light and heat. So we'll prefer opaque pump bottles to jars!
From cleansers to eye contour creams…
Flash Rinse 1 Minute Face Care from Ren Skincare (75 ml, 38 €) is a unique product. Presented as a"vitamin C shoot", this express treatment used in the shower contains 10% vitamin C activated with water. Quite magical, it chases away the grey look, traces of fatigue and (small) imperfections. The complexion is metamorphosed in a flash and for three days because, according to Colette Haydon, the brand's director of development,"the complexion is transformed in a flash. vitamin C takes three days to be metabolized by the skin. It neutralizes the oxidized proteins of the epidermis which are grey and even brightens blackheads! We use a vitamin C salt in an anhydrous gel that is activated by water ". The Body Shop has just launched a range of face care products with vitamin C, extracted from the Amazonian camu camu berry. There is a powerful exfoliator (Microdermabrasion Vitamin C, 75 ml, 19 €), a Radiance Activating Moisturizer (50 ml, 23 €), an instant radiance embellisher with an apricot tint (25 ml, 18 €), or an eye contour treatment (Duo Vitalité Yeux Vitamine C, 10 ml, 20 €). Kiehl's had preceded him in this register with an Energizing Eye Cream (14 ml, 30 €), based on vitamin C, caffeine, linen extract… On May 26th, it will be Clarins' turn to propose Mission Perfection Serum (30 ml, 73 €), an anti-stain, light and even complexion treatment, concentrated in acerola extract, based on intercellular communication. The brand discovers the role of"exosomes" in pigmentation. In case of aggressions (UV rays, inflammations…), these cellular messengers emit"bad messages" which generate pigmentary disorders. This serum is capable of restoring good ones, thanks to an acerola totum that prevents bad ones and restores the level of natural melanin synthesis. According to Éric Gooris, director of Clarins Laboratories,"if we isolate a fraction of acerola, we lose the activity, it is the totum and all the molecules present in the latter, including polyphenols, which can reduce the overproduction of melanin (see on this subject the article Active fraction or totum of plant? ). The Sublime Light Serum from Cinq Mondes (30 ml, 95 €, in the Kyoto Japan Ritual line) relies on vitamin C from goji berries to improve the luminosity of the complexion. The new Lysedia brand (distributed in pharmacies) also highlights it, both in its cleansers (Micellar Solution H2O-C-Pure, 150 ml, 13 €), and in its"skin boosters" spray lotions (Revitalizing Lotion or Regenerating Lotion S5 Revitalage range, 150 ml, 46 €).
… through body care
This time, it is the certified organic acai berry that Ekos Natura has chosen to showcase in a complete range of body care products (Açai Sublimante Dry Oil, 200 ml, 24.50 € ; Acai exfoliating pulp, 200 g, €24.50; Acai Three-phase Shower Oil, 200 ml, €20; Acai Body Cream Flower, 400 ml, €35; Acai Hand Cream, 75 g, €15.50, etc.). The Brazilian brand even offers an eau de toilette with an energizing fragrance, formulated with organic alcohol (Frescor Açaï, 150 ml, 37 €, limited edition).
The Observatory of Cosmetics
© 2015- 2022 CosmeticOBS