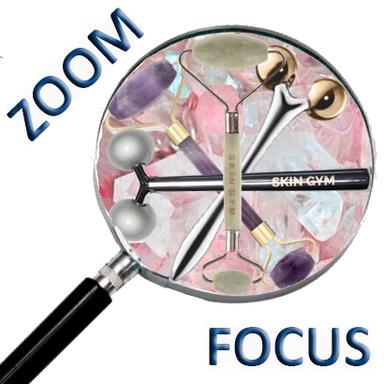 Highly "instagrammable", it is the accessory that can make all the difference in the purchase of a facial treatment. Sold in a box (but can also be bought alone) to accompany oils, creams or serums, it takes the beauty routine to the next level, by stimulating the tissues in a pleasant way. All at a relatively accessible price. The perfect Christmas gift?
Avalanche of facial roll-on in quartz, jade, amethyst…. as the holidays approach!
This small, fun and quite useful accessory (it speeds up the natural regeneration process) maximizes the purchase of a facial treatment when sold in a box set, but can also be considered on its own.
When placed in the refrigerator, it provides a delicious sensation, relaxes the features and allows the care products to be better absorbed. A brand has even been dedicated to it: Skin Gym (at Sephora).
Prices range from €37.80 (Pink quartz crystal facial roller) to €43.20 (Jade facial roller), and can go up to €91.80 for the sculpting roller that truly kneads and gives a firm bonus to the contours of the face (Face Beauty Sculptor roller).
In most cases, roller skates are equipped with two stones, one large and one small, to be rolled on the face, from the center to the outside, to perform a facial massage.
The large stone makes it possible to use all the tissues of the face (including the neck, from bottom to top), and the small stone is more practical for the more targeted areas (eye contour, nose wings, chin…). They will be used after the application of oils, serums, or moisturizers (the roller will slide better), to increase the assimilation of these products.
It is advisable to keep them in the refrigerator for more intense stimulation.
A good way to enhance the value of the most luxurious care
The institute's culture is based on luxury brands that focus on roller skating.
Guerlain has created a new massage tool - the L-Roller (€80, from January) - to accompany its new Imperial Orchid Night Ritual (30 ml, €440, from January).
Pillar of the ritual, this autonomous accessory (sold separately) allows, thanks to its two sculpting beads, a toning massage that reduces facial swelling upon awakening.
A duo that, according to the brand, operates "an exceptional night-time regeneration".
Pink quartz, jade or amethyst to achieve your skin fitness?
If pink quartz is the most frequently used material (Face Roller with pink quartz from Sephora Collection, €19.99; Rose Quartz Roller, Pink Quartz Roll, €24.40; Roll-on Quartz Rose by Roll-on Jade on Mademoiselle Bio's e-shop, 36.58 €), jade or amethyst roller skates are starting to make a splash on the web (Jade Roller, Jade Roller, €29.90; Amethyst Roller, Amethyst Roll, €39.90; Roll-on Visage en Améthyste by Solaris Laboratories NY, €45, on Bazar Bio website).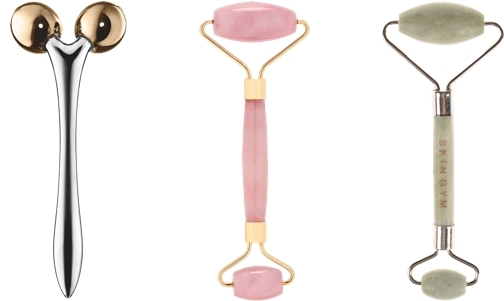 The jade roller is a well-known skin care tool for Chinese women to relax the face, solicit collagen fibers and improve the appearance of skin and dark circles.
Jade stays cold for a long time on contact with the skin and tightens dilated pores. Used daily, it improves skin elasticity and radiance, reduces facial muscle tension.
Even more precious, amethyst offers purifying, decongesting and detoxifying properties.
It calms inflammation, stimulates microcirculation and oxygenation at the cellular level. Amethyst crystal is negatively charged while toxins, free radicals and other impurities have a positive charge.
Negative ions carry the positively charged particles away for purified skin. A real detox bonus!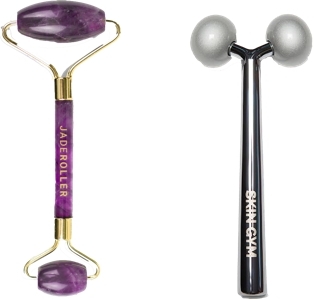 But the best idea is to combine roll-on with a facial treatment in a pretty box as Oh My Cream did (Roll-On Repair Box containing a 30 ml Replenishing Oil and a pink quartz roll-on, or Roll-On Rebalancing Box for combination skin, containing a 30 ml Corrective Oil and a pink quartz roll-on, €42 each).
An excellent way to revive interest in an existing facial treatment!
Ariane Le Febvre
© 2019- 2022 CosmeticOBS