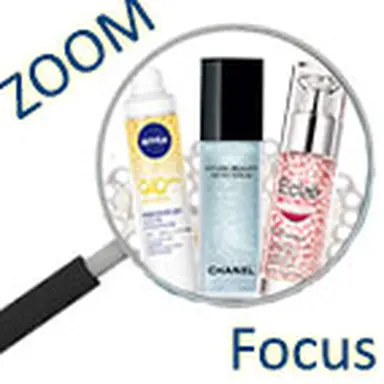 It's bubbling in the cream! No, this is not the next title of a San-Antonio, but the trend which is confirmed in the new cosmetic care for the face in 2015! Microspheres, encapsulation or"microfluidics", the technology of cosmetic pearls is becoming more refined and sophisticated. Visible in transparency, these micro-bubbles bring moisturizers and anti-aging a jewel aspect, at the same time as new sensations.
Similar to caviar with their ultra-fine membrane and multi-phase liquid core, cosmetic beads represent a new approach to formulation. Attractive but not only, they reinvent both the visual product and the protection of assets (they allow them to be isolated and preserved until application). This trend has already been the subject of a Zoom last January However, the phenomenon continues into 2015 and seems to be taking hold. It is true that pearls go well with beauty! Real alternatives to potted creams, they make cosmetics more beautiful and more effective. Inseparable from femininity, their round shapes inspire brands. However, they are difficult to stabilize and require complex industrial processes. At this level, the king of the cosmetic pearl is still Capsum, a start-up company based in Marseille since 2008, which perfectly masters its manufacture.
When hydration is a sensation…
It is this company that Chanel naturally chose for its next moisturizing serum (Hydra Beauty Micro Serum, 30 ml, 81 €, from January 16, 2015), the first treatment to use microfluidics or fluid science (it is about handling very small quantities of fluids through channels from 10 to 100 µm organized in networks). This new field of investigation already has numerous applications in biology, precision chemistry, medical, pharmaceutical, electronics and IT. Microfluidics has made it possible, among other things, to perform pregnancy tests or sequencing the human genome. In cosmetics, it creates active bubbles at the heart of a formula for enhanced sensoriality and performance. Here, droplets of pure camellia oil (oleo-fractionated active) are suspended in an aqueous gel containing water-soluble active ingredients (hyaluronic acid, camellia oil derivatives and blue ginger). Two polymers allow the two phases to grip like with a velcro. No membrane, no residue on the skin. The technique also makes it possible to avoid the addition of any surfactant and to offer a better tolerance. Chanel serum can thus be applied to sensitive skin, such as around the eyes. " Everything that is interface (e.g. capsules) "Marie-Hélène Lair, head of scientific communication at Chanel," explains leaves a little gelatinous residue on the skin and disturbs the senses." . Last but not least, micro-bubbles create a transforming texture that unfolds in two stages. At first contact, the aqueous phase breaks off in water on the skin (effect quick break ), dispensing the freshness of a beneficial shower. In a second time, the texture warms up and becomes more enveloping. All the comfort of oil then appears. An imperceptible silky veil is put in place. The skin is plumped and siped with water. Because the bubbles are not there only for the decoration, they bring a global and complete hydration of the skin. This"hydration flash" increases again two hours after application (+95%, whereas it is only +90% thirty minutes after application).
More accessible formulas
Launched last September, the Pearls of Q10 Serum Concentrate of Nivea (bottle-pump airless 40 ml, 14,90 €) make the galenic pearls accessible to the greatest number. Thanks to them, coenzyme Q10, a powerful but fragile antioxidant, is protected and encapsulated in its highest concentration. The Q10 pearls are bathed in a moisturizing gel (rich in hyaluronic acid and creatine) and mix, as soon as the pump is pressed, to become a serum. A matrix structure based, here again, on polymers, called Jet Cutter Technology allows the pearl skin to dissolve under pressure on the pump. Nivea has equipped itself with an industrial tool to fill the bottles with the two phases without mixing. The first product of this type sold in mass distribution, this treatment gave rise to an unprecedented study, the most expensive ever carried out by the brand. To prove its anti-wrinkle efficacy, clinical trials were undertaken on 80 volunteers over a 7-month period. A total of 2,800 samples were taken ex vivo were analyzed, representing 3,000 hours of laboratory work. That's how much Nivea relies on this technology!
This is also the case for a new brand distributed in pharmacies and parapharmacies from next January, dedicated to the radiance of the complexion: Eclaé. Its spearhead is a Camargue micro-algae that owes its pink colour to an exceptional concentration of antioxidant carotenoids: Dunaliella Salina. Its Precious Pearls Serum (30 ml, 68 €) has a global anti-ageing action and also uses micro pearls.
The Observatory of Cosmetics
© 2014- 2022 CosmeticOBS
---
Associated elements(1)