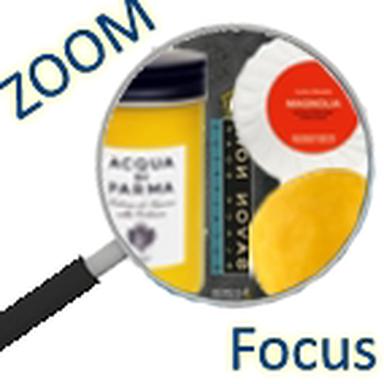 With its natural formula and unique cleansing power, it has got it all to seduce organic-addicts and other vegan-maniacs. New, innovative textures (in the form of a tube, ball, or powder) are putting this basic cosmetic product back in the spotlight.
We had 'buried' it a little too fast, thinking young generations were reluctant to buy it, as they preferred shower gel. But then, its naturalness and low cost, as well as more luxurious editions making it look precious, are now seducing an increasing number of consumers.

It is now endowed with new galenics, like the tube designed by black soap specialist Karawan Authentic. The Organic Eucalyptus Black Soap (120ml tube, €14) or Pure Olive Black Soap (120ml, €13.50) are organic-certified by Cosmos Organic and Cosmebio-labelled, conditioned in a flexible tube with a service cap (easy opening and closing with one hand), and claimed to suit both the body and face. This botanical, olive oil-based soap paste is easy to carry and share, and it is an ideal ally at the hammam.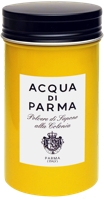 The Soap Powder offered by Acqua di Parma in the perfume of their famous Colonia (120g, €32) is just as convenient and super-refined, and can easily be slid into a handbag.
The same goes for the Indemne MOUSSAILLON Soap for Sprinkle (100g, €15.95), which can be used by children as young as three. This 100% natural powder soap based on organic olive and shea butter is to be directly sprinkled on the hands and body, thanks to its powdering bottle – and it is very cheap.
Reinvented by organic-certified cosmetics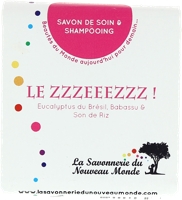 Organic or vegan – meaning it is free from any ingredient of animal origin –, it is flourishing throughout the Internet. For example, La Savonnerie du Nouveau Monde has devised Le Zzzeeezzz Savon de Soin & Shampooing (Skincare & Shampoo Soap, 100g, €11.50). Naturally rich in botanical glycerine, this superfatted skincare soap is cold-saponified to preserve the quality of vegetable oils and made with traditional know-how. It suits dry skins and is Nature & Progrès-certified as well as cruelty-free and vegan-labelled by PETA (People for the Ethical Treatment of Animals).
Just as vegan and concerned about animal wellness, UK-handmade Coutiver's soaps all provide 'a little extra': they scrub the skin, thanks to charcoal or volcanic ash, and are perfumed with fennel (so English!) or chestnut beer.
Multi-purpose, they can be used as soap, beard soap, and solid shampoo (Charcoal Scrub & Tea Tree Handmade Soap or Chestnut Beer Handmade Soap 100g, €8.50 each).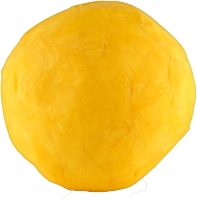 Lastly, the handmade Natura Siberica 'ball' soaps (Handmade Snow Soap, Handmade Pine Soap, and Handmade Propolis Soap, 100g, €7 each, available in Monoprix and Monop'Beauty stores), bank on skincare with Siberian ingredients (Snow Cladonia, Wild Milfoil, Siberian larch, sea buckthorn and Siberian pine oil…).
The revival of Savon de Marseille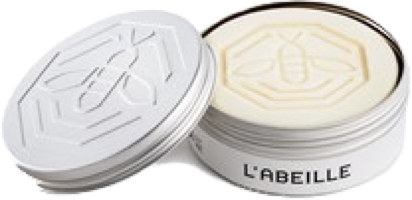 After Marius Fabre, La Corvette, and La Savonnerie du Fer à Cheval (founding member of UPSM, the professional association for Savon de Marseille, which aims to obtain a certification for the real Savon de Marseille, still based on 100% natural oils), we owe it to L'Abeille 1730, one of the oldest soap factories in Marseille (it was founded about 300 years ago by the Court and Payen families).
The company intends to conquer the 21 st century with Savon de Marseille Blanc, composed of 70% of olive oil and presented in a jar, an ideal form for shower and shaving (100g, €12.50, €8 for a refill). The brand is getting its second wind, spurred on by a trio formed of Éric de Montlivault, President (former General Manager of the Rustica press group), one of the Court-Payen descendants, and the Saint-Léger Group, which purchased L'Abeille 1730 in the 1980s. It has also created Savon des Origines (100g, €13.50) with a more sophisticated perfume, between cauldron stones, jasmine, and saffron. Cooked in a cauldron, following the traditions perpetuated by the master soapmakers of Marseille, and guaranteed free from palm oil, both are based on premium olive oil, which provides moisturizing and softening properties.
Specific perfume formulas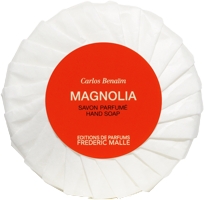 This 'cosmetic cleanliness' smell inherent to soap is most interesting to perfume maker Frédéric Malle, who has just restored its badge of honour – a good idea for a delicate gift. Here is what he did: 'To invent and make my perfumed soaps, I started thinking about the ideal form, the form I wanted to carry in my hand. It needed to be compact and round, like a pebble polished by the ocean. It also needed to be protected by slightly greaseproof, a little thick, accordion-pleated silk paper sealed with our red label. Its composition was to be particularly sophisticated: shea butter oil for moisturization, glycerine for maintenance, talc for the matte and silky aspect. It is available in two sizes: the first weighs 100g for the bath and shower – that is the one you keep in your bathroom. There is also a 50 gram format for hands or guests. I did not choose to take our perfumes and turn them into soap, which would have been an ordinary commercial choice, rather, I thought about the soap smell, the clean smell of the bathrooms with large white tiles I knew as a child. I selected six scents ( Anterenea, Iris, Vetiver, Magnolia, Cologne Indélébile, En Passant), with which you can – with the 50g soaps – compose an assortment of three or six of your choice. Anterenea is the only perfume I created (a mixture of carnation, spicy notes, and Mysore sandalwood)'.
A nose worked on rewriting each soap perfume. For example, for Iris, Olivia Giacobetti mixed the silky smell of the noblest flower with musky and woody notes to produce this sense of softness and cleanliness. For Cologne Indélébile, the clean, almost innocent aspect of citrus fruit was transformed by a sea of white musks, creating unexpected sensuality (Savon Parfumé Éditions de Parfums Frédéric Malle, 100g, €30; 3 x 100g, €75; 3 x 50g, €37.50; 6 x 50g, €75).
© CosmeticOBS-L'Observatoire des Cosmétiques
© 2017- 2021 CosmeticOBS