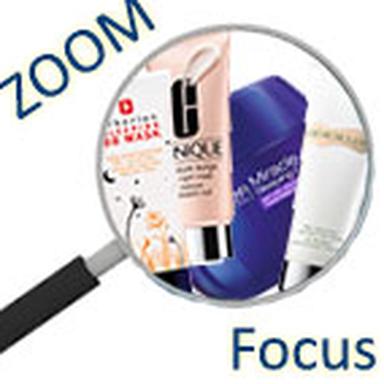 Attention, future cult cosmetic product! These anti-fatigue night masks that are all the rage in Korea are coming to France. They are likely to wake up the night cream segment. Chronicle of an announced success..;
What is the sleeping pack?
It's the new fashion imported from Korea. In case of fatigue, stress, dehydration… Korean women replace their night cream by this night mask (pack = mask in English, sleeping: while we sleep) two to three times a week. Even if there are, in Asia, some Sleeping Pack for all skin types,"anti-fatigue" positioning remains the majority, which is easy to understand, fatigue being the number one enemy of beauty. According to Florence Bernardin, an expert consultant in cosmetics in Asia," for a Korean woman, one of the essential components of beauty is sleep. A woman with well rested skin is beautiful. The Korean beauty model goes through a smooth skin like honey and radiant, what they call glow, which is obtained with a good night's sleep. If that's not possible, there's the Sleeping Pack." .
An original texture
This new generation of skin care is characterized by its very particular texture. Fresh and"cocoon", filmogenic and non-greasy, it has nothing of a mask in fact (and especially not the thickness or opacity), but is more enveloping than that of a facial treatment, while being invisible (more need to hide in the bathroom, one remains perfectly"showable"!). This typically Asian galenic strengthens and accelerates the penetration of active ingredients, a little like a face wrap made in a spa. The film-forming effect is obtained by high density polymers that retain the benefits of the ingredients on the skin and act as a semi-protective barrier, to keep the epidermis moisturized until the morning, while letting the skin breathe. When you wake up, it appears smoother and plumper, more supple and luminous. The Sleeping Pack is a kind of"recovery mask", an SOS product to use when the skin can't take it anymore! Currently, there are nearly 600 Sleeping Pack different in Asia (Korea, China, Japan… the Sleeping Pack having settled into Asian beauty rituals) ! And there are of course all kinds, purifying, lightening, anti-wrinkle, special dilated pores, etc.. Without going so far, French and American brands are adapting this product to their markets. For the moment, the claims are essentially moisturizing, anti-aging or revitalizing. And obviously anti-fatigue. The shadow of the BB cream and a complete care all in one and saves a lot of time…
Sensoriality, a key point
You should feel when applying it that you are doing"more" for your skin than usual (hence the name mask). This is why the wrap sensation is fundamental. The Sleeping Pack penetrates but not completely, with film-forming and smoothing effects on the surface. And in the morning, when you clean your face, you can see that there is a cosmetic material that forms a film on the epidermis. Small precisions as for its use: it is applied in thin layer, as a care, and not in thick layer as a mask. We take this opportunity to massage him. It is better to avoid the eye area, especially if the latter are sensitive (the film-forming texture can irritate or swell this fragile area).
Conquering the French market
Erborian, a Korean brand distributed at Sephora, was the first to offer French women this iconic product of the"perfect skin" obsession of Korean women (Sleeping BB Mask, 50 ml, 29 €). With its repairing botanical herbs (centella asiatica, skullcap, licorice, Chinese camellia, rosemary, chamomile…), its translucent film-forming texture, this mask is clearly intended for overworked skin that it recharges in tonicity as well as in nourishing and lightening active ingredients. Perfect for filling up with water and soothing dry skin, the Clinique Nuit Hydrating Mask (100 ml, 39 €) is a"westernized" version of the Sleeping Pack which can be applied every night or as soon as the need arises. Same, with a more anti-aging connotation, for the Intensive Revitalizing Cream of the Sea Mask (75 ml, 110 €) that has just been released. This is applied generously, with an exposure time of 8 minutes. The excess is then massaged and left to work overnight. Here again, the positioning is anti-stress and anti-fatigue, it being understood that tired skin dehydrates faster and develops more micro-inflammations than another. But the one that is likely to really set the trend is without doubt the Miracle Sleeping Crème de Garnier (50 ml, 11.90 €, from January 2015). The brand of the L'Oréal group and its 22 million French buyers (in 2013), the second best-selling beauty brand in French supermarkets and hypermarkets, has the commercial power to shake up the beauty habits of French women. It clearly confirms its anti-ageing shift (whereas until now it was rather confined to younger skins, but the big markets, as we know, are in anti-ageing), its Miracle Sleeping Cream being subtitled"anti-ageing anti-aging night transforming skin". We also remember that she was the first to offer the BB cream. The innovation here lies in a self-levelling, elastic and enveloping texture, called"shape memory", due to a new polymer that marries the skin, releasing its active ingredients during the night (hyaluronic acid, jojoba oil, LHA exfoliant, lavender essential oil, ruscus and albizzia extracts…). Used every evening, it promises to fight against all signs of fatigue.
Asian snobbery or new tidal wave?
The Sleeping Pack will he seduce French women? Will it upset the"night cream" and experience the same success as the BB cream (another victory of Korean beauty)? Or will he stay at the Asian snobbish stage? The bets are in. One thing's for sure, for cosmetics, the country of the calm morning can sleep on its two ears!
The Observatory of Cosmetics
© 2014- 2022 CosmeticOBS