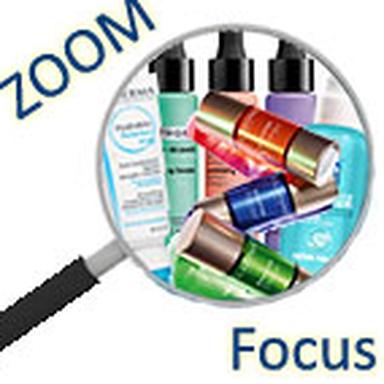 Is it the prospect of spring and the inevitable vitality that emerges from it? In any case, whether it's slimming or facial care, come on, we're boosting! Easy to live with, the boosters are, this year, spring serums..;
Because the life we lead can be read at the surface of our skin, we boost our beauty routine! When the good weather arrives, the new gesture is to drop the oil or serum under its cream, and to replace it by a booster. Less expensive than a serum, faster and lighter (we mix five drops with its cream, we can also put it under its mask), it involves less risks of fluff than with the layering (superposition of serum and cream). And symbolizes the Mix & Match the trend of the moment, the"small cosmetic kitchen" to make oneself, made to measure but simple to make and without headache.
It was formerly called activator, concentrate or amplifier. We are located on the same"marketing playgrounds". Another strong commercial point: if certain women only use an emulsified serum when it is hot, voluntarily forgetting cream and fatty substances (especially when they have combination or oily skin), this is not the case of the booster which can rarely be used alone (it does not offer any comfort) and must be accompanied by a cream or a fluid. A good point for the sale of creams (and if possible in the same brand as the booster) !
Easy to live with, the booster can be used for a day, a week or a month, as a cure or occasionally (especially at seasonal changes), depending on the condition of its skin. If the radiance booster is the big winner (Bioderma, Lancôme, Sephora), we can also spot body boosters (a territory cleared by Clarins in spring 2015 with its Slimming Addition), such as the latest creation of Mixa Intensif Minceur : Mon Booster Minceur Concentré Anti-Cellulite (100 ml, 10.30 €), which mixes with the usual body lotion but can also be used alone. Concentrated with 5% pure caffeine, it allows in a single gesture to refine without giving up the moisturizing benefits of its usual care. Its fluid and gelled texture is compatible with all body care products.
A booster or nothing!
The first to"open the ball" is Sephora which proposes from March 1st three boosters to mix with its facial care or to use alone in cure of 14 days: Booster of Purity Pore & visible imperfections, Booster of radiance Dull & uneven complexion or Booster Fatigue Remover marked Traits & tired skin (pipette bottle 20 ml, 12,95 € each). The first (the only one to respond to this skin type) reduces the appearance of pores and skin imperfections, while eliminating excess sebum. The second contains a mix of magnesium and citrus extracts to degrease the complexion and offer a healthy glow effect. As for the third, it ensures tonus and recovery for tired skin. The brand has also just released a Moisturizing Serum Booster Lotion (200 ml, 19.95 €).
Then, it's Clarins' turn to launch three boosters, which imperatively mix with the face care cream from 28 March: Energy, Repair or Detox (15 ml, 39 €). For each booster, an active ingredient is featured: stimulating ginseng to tone and revive the radiance of tired skin in Booster Energy, mimosa tenuiflora known for its repairing activity in Booster Repair, green coffee that degreases the complexion and detoxifies asphyxiated skin in Booster Detox.
Finally, in April, Bioderma innovates with Hydrabio Perfector SPF 30, Brightening Smoothing Moisturizer (40 ml, 18.80 €). According to the brand, today, women are no longer satisfied with a simple hydration, they want more: radiance, UV protection, a pretty skin texture… This day cream that can be considered alone moisturizes while illuminating the complexion and protecting against UV. The whole inside an active lamellar texture which itself boosts hydration.
The Observatory of Cosmetics
© 2016- 2021 CosmeticOBS