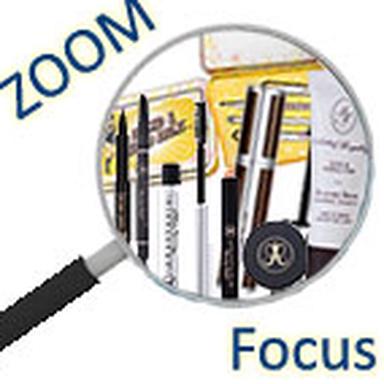 There is no such thing as a crisis in the eyebrow makeup segment. It is overwhelmed by new ranges specially designed for brows (more than 70 references in certain collections!) to complete, fortify, redefine, colour, or brighten them, make them look bushy… and even scrub them: eyebrows are definitely in the spotlight in this late summer. Whether neatly done, disciplined, thickened, or, on the contrary, shaggy… it is just impossible to escape these essentials for a stunning look!
In the field of eyebrow makeup, imagination has no limits, and supermarkets have no cause to be jealous of perfumery – quite the contrary.
Indeed, that is where the most sophisticated creations were born, like Maybelline's Brow Drama Pomade Crayon (€9.90), a wax crayon that is really convenient and easy to use, or L'Oréal Paris's Brow Artist Maker (€13.90): same principle, but with a double tip, a very creamy crayon on one side, and a brush to make the brows dishevelled on the other, so that they look a bit tangled up. The brand will launch two other new Brow Expert models in November…
In the same vein, Dior will launch Diorshow Brow Chalk, Waterproof (€26.50) on August 29, in the form of brow chalk to colour and structure the brows.
The most complete collections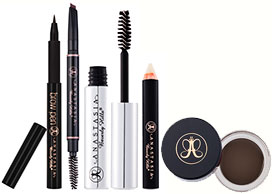 They can be found in Anastasia Beverly Hills's ranges (more than 70 references, let alone specific brushes and stencils). The American brand will enter the French territory in late August at Sephora's. Their creed? The famous 'golden ratio' that is so popular among plastic surgeons, and which helps find balance, symmetry, and beauty.
Among the crayons (Brow Definer or Brow Wiz® , €27.90 each), the duos to brighten and highlight the arch, the pens (Brow Pen, €26), the colourless or tinted gels (Tinted Brow Gel, €28), the powder duos (Brow Powder Duo, €28.90), the primers (Brow Fix Primer, €26), or the fortifying serums (€39.90) and the inevitable pomade balms (Dipbrow Pomade, €27)… it is just impossible not to find the right product!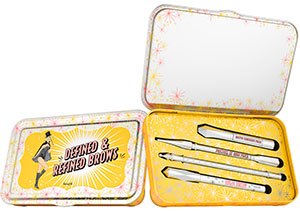 Benefit has also just launched another of these so kitsch collections. They have developed almost 15 well-thought-out innovations, including the well-known creamy crayons to brighten the arch or the internal eye corner (High-Brow and High-Brow Glow, €24), Gimme Brow (€26.50), a volumizing tinted gel, or the Kit Defined and Refined Brows (€37.50).

New experts

On August 22, it was Givenchy's turn to unveil a complete brow range. The most interesting creation is Mister Brow Filler (€23.50), a coloured, waterproof brow filler for thinner areas whose fluid formula transforms into powder when it is applied.
Last but not least, the most astonishing design is a brow scrub that smooths and unifies the fixed eyelid, removes dead cells, and releases the small nascent hairs that create little black dots (Delicare Brow Gommage Sourcils by L'Atelier Maquillage, €16.90 for 10ml). The height of sophistication… or uselessness?
© CosmeticOBS-L'Observatoire des Cosmétiques
© 2016- 2022 CosmeticOBS