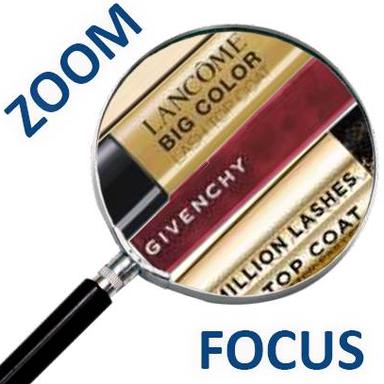 It's the little festive touch that can make the difference in lighting up your eyes on D-Day! These rather confidential cosmetics are multiplying… Their gold or red glitter decorates the lashes with an intriguing reflection for the holidays or… when you go out.
Glittery or golden top coat mascaras, as their name suggests, are applied over your black mascara to create an intriguing little spark at the tip of your lashes and for many this is enough to give a festive look to your make-up (they can also be considered only on the lower lashes).
Thereafter we can continue to use them especially in the evening when we go out, they express all their impact to the electric lights.
This "cutting-edge" product, which has been present until now in the most inventive and selective make-up collections (such as Givenchy), is attracting attention.
This winter, Clarins (Mascara Top Coat Gold, €28), like L'Oréal Paris (Mascara Volume Million Lashes Top Coat Transparent Glitter, €13.90 Starlight Collection in Paris), Lancôme (Big Color Lash Top Coat, Mascara Top Coat Colour Concentrate 01 Fabulous Gold, €12) and always Givenchy (Eyelash Ink, Mascara Top Coat, limited edition 05 Red Night, €28.50) honour them in their holiday collections.
With nuances: Clarins illuminates the lashes with fine gold shards by adorning them with golden pearls, just like Lancôme.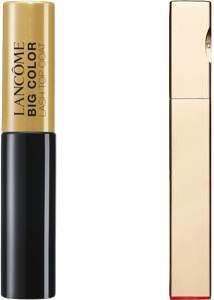 With L'Oréal Paris, the eyes are adorned with a rain of glitter for a sparkling multidimensional finish.
As for Givenchy, he uses a red mother-of-pearl with metallic effects that gives mystery to the black mascara and makes it vibrate with a precious glow. The detail makes up furiously trendy that will change everything under the mistletoe!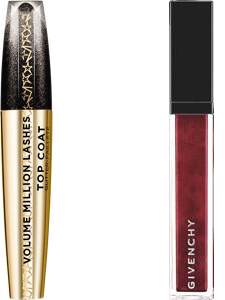 Ariane Le Febvre
© 2018- 2021 CosmeticOBS