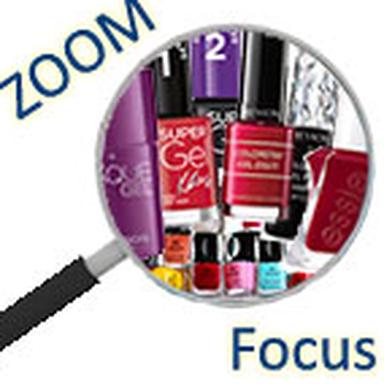 Nail polishes with incorporated base are the great cosmetic trend of the moment and of the new school year. Thanks to new"no transfer" formulas, you can skip a step in nail polish application without risk for your nails. Some even do without the top-coat application. All with a brilliance and a duration worthy of that of the shows. Time saving, especially when it comes to varnishes, is definitely the favourite expectation of women all over the world!
After the spray varnish (inconclusive), here are the ones that allow to zap the base but not the top-coat. The first to launch them this spring: - L'Oréal Paris (Long Lasting Hold Gel Varnish, 2 x 5 ml, €11.90), - Rimmel (Super Gel Varnish and Super Gel Top Coat, 12 ml, € 8.50), - Bourjois (La Laque Gel and Le Top coat 3D Gel, 10 ml, €10.95; five new soft shades will come out next September: old pink, taupe, military green, cardinal violet, slightly greyish blue). Now it's Essie, Revlon and Alessandro's turn to propose theirs.
All play on the"gel manicure" effect (include a curved and domed result on the nail) and the professional home finish without UV lamp. The shine and hold are there (provided you reapply the top coat every two to three days), the speed of application and drying too. Some even do without a top coat! But on the whole, this one is indispensable because the two products (varnish and top-coat) react together. According to Rimmel Research and Development, it's"the grace the combination of oligomers (present in the varnish and top coat) and photoinitiators (present only in the top coat) that colour and gloss can last up to 14 days ". Gloss-boosting polymers further intensify the effect glossy .
Varnishes without base but not without top coat
The base is dead, long live the top-coat! This one becomes king because it proves imperative for the luster, the color and the"resilience" of these new varnishes faster to apply. This is the case with the latest ColorStay Gel Envy Long-Lasting Nail Polish and ColorStay Gel Envy Diamond Top coat from Revlon (11.7 ml, 11.20 €). Essie Gel Couture and its high gloss top coat gel effect (13.5 ml, 14.95 €, 33 shades, in MSG) also allow a fusion of color and top-coat. As for the formulas, our only and mysterious answer will be Essie's:"…". Our new formulas make it possible not to no pigment transfer ". We will know no more, secret formula obliges…
Rarer,"all inclusive" varnishes
They don't need any base or top-coat, who better to say? For the moment, only Alessandro International offers them in 99 colours from September, in two capacities (5 ml, 4.95 € or 10 ml, 9.95 € in partner perfumeries). Nothing to say, they really simplify the beauty gesture of the nails. And to reassure women who would worry about the health of their nails, Alessandro now formulates all its classic nail polishes without formaldehyde, dibutylphthalate (DBP), xylene, camphor, formaldehyde resin, toluene or parabens. " This new varnish generation without base does not cause any discoloration of the nail. The colour pigments do not penetrate the nail layers or colour the cuticles. Nail care can also be applied upstream if necessary. The drying is ultra short (two to three minutes) for a single coat that guarantees shine and lacquer finish. Two may be necessary depending on taste for a more intense color. As for the outfit, they offer up to five days of tranquility "says the brand.
The Observatory of Cosmetics
© 2016- 2022 CosmeticOBS