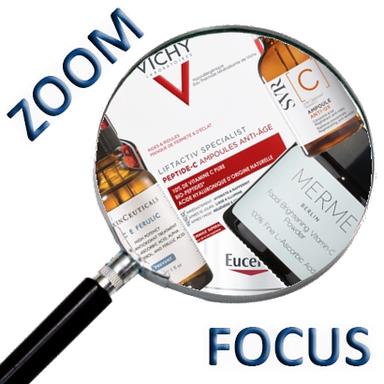 It is the "favorite" molecule of dermatologists as well as consumers. Its "multi-target" effectiveness (radiance, complexion homogeneity, skin firmness, etc.) is less disputed than ever. It is therefore not surprising that dermo-cosmetic brands in the lead (but not that) compete in the percentages of vitamin C in the autumn…
The absolute star in pharmacy
Also known as Ascorbic Acid (because it prevents the appearance of scurvy, a disease caused by vitamin C deficiency), vitamin C, if globally associated with vitality and anti-fatigue, does much more than revitalize our skin! With all the qualities, even that of being well tolerated by sensitive skin, it is the reference antioxidant.
It acts on firmness (it promotes the synthesis of collagen fibres) as well as on pigment spots or the radiance of the complexion. It neutralizes free radicals that damage proteins, lipids and DNA and fights oxidative stress. However, since skin cannot naturally produce vitamin C, it is essential to provide it.
His only flaw? We know it is fragile and not very stable. Difficult to preserve, it oxidizes in air and light, losing its effectiveness.
Everyone is therefore striving to make it as assimilable as possible by the skin.
Here glass ampoules that guarantee a perfectly protected as well as minimalist formula (10 ingredients) without preservatives (Liftactiv Specialist Peptide-C Vichy Anti-Aging Ampoules, 30 Ampoules, 54 € or 10 Ampoules, €28, from October).
There an optimal pH (Hyaluron-Filler Vitamin C Booster Eucerin, 3 X 8 ml, €40.70) or physiological for sensitive skin (Pure Vitamin C10, Anti-wrinkle Antioxidant Renewal Serum La Roche-Posay, 30 ml, €34).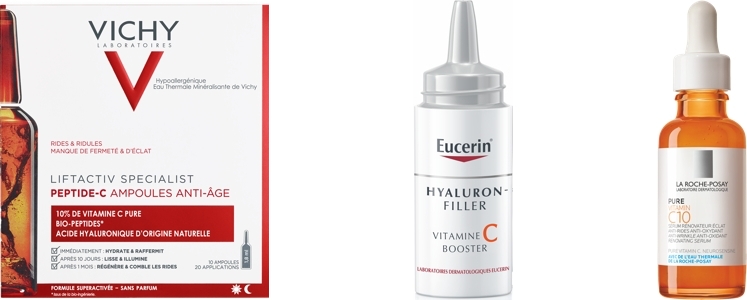 Packaging has an important role to play, such as the extemporaneous preparation of Eucerin, which had already made Clinique's success in 2018. The vitamin C powder is nestled in a separate compartment of the emulsion, simply remove the cap, press the soft part and the vitamin C mixes with the rest of the formula, activating at the last minute, just before use.
The escalation of percentages, 10, 20, 30%… Who says better?
If 10% is the most common dosage (the one found at La Roche-Posay, Vichy, Eucerin…), one of the best-sellers in pharmacies (and the most effective, it must be said) contains 15% (CE Ferulic High Power Antioxidant Serum from SkinCeuticals, 30 ml, €140).
SVR has 20% optimized vitamin C (C Ampoule Anti-Ox Concentrate Radiance, Regenerating, Anti-wrinkle, 30 ml, €34.90, in October).
The Dermatological Laboratory has selected a new form of vitamin C of small size, with maximum stability and greater availability.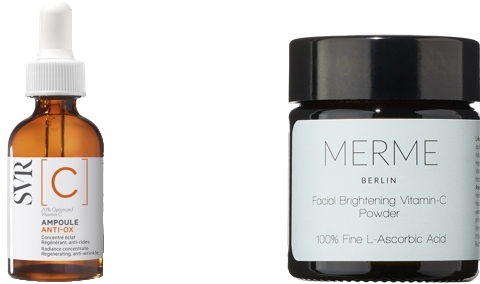 The Inkey List offers on the Sephora website a Serum that contains 30% pure L-Ascorbic Acid (30 ml, €9.99). And Merme (a young Berlin-based brand with an ultra-minimalist approach that offers 100% natural, pure ingredients, certified organic & vegan) beats everyone at the post, offering a 100% pure vitamin C powder to mix with its serum, cream or oil (Facial Brightening Vitamin-C Powder, 12 g, €34, exclusively at Oh My Cream).
She also triumphed in Selective and Institutes
Pixi by Petra imagines a whole range at Sephora, from serum (Vitamin-C Concentrated Lightening Serum, 30 ml, €35) to cleansing water (Vitamin-C Juice Cleanser Lightening Cleansing Cleansing Water, 150 ml, €24), including lotions (Vitamin-C Toning Lotion, 250 ml, €24 or Vitamin-C Moisturizing Lightening Lotion, 50 ml, €31).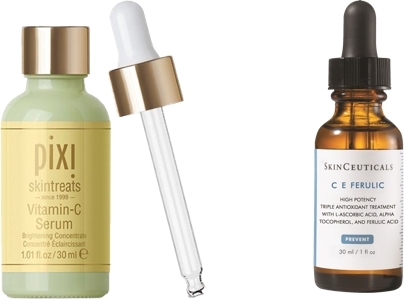 Typology Radiance Serum (15 ml, €9.50) combines a clean composition (85% natural ingredients) and a high dosage of vitamin C (11% Sodium Ascorbyl Phosphate).
But one of the most interesting - and concentrated - products was created by Matis in beauty salons.
A 7-day cure with, on one side, small spheres of 79% pure vitamin C and, on the other, a lactic acid activating serum. The anhydrous bead is placed in the palm of his hand and rehydrated with 2 pipettes of activating serum.
We mix and apply it to his face. Thus, vitamin C remains fresh with each use and its cutaneous assimilation is potentiated.
The dehydrated form ensures maximum effectiveness on activation and the lactic acid, which moisturizes, also lowers the skin pH to 3.7, which allows vitamin C to impregnate the skin more deeply (C7 Booster, tube of seven spheres of pure vitamin C + Activating Serum 5 ml, €90).
Ariane Le Febvre
© 2019- 2021 CosmeticOBS