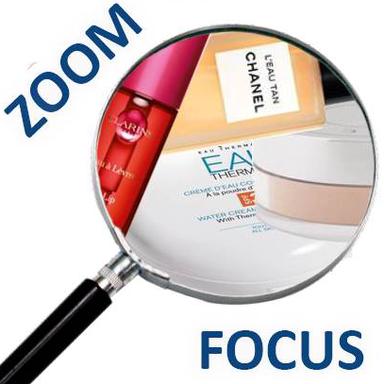 Powder, foundation, lip makeup, even self-tanning creams… the summer is fast approaching – and the sun is actually already here! As a result, makeup is logically putting an emphasis on water…
There was already water-based nail varnish for children (the latest being developed by Manucurist), now there is makeup with a high quantity of water, whether thermal or demineralized. What does it offer? An extremely pleasant sensation of freshness and ultra-sensorial evanescent textures which melt like snow in the sun when they are applied on the skin.
The first innovation has just been released by Uriage in the form of a tinted compact water-based cream with an SPF30 (10 g, €16.95) containing 0.10 g of mineral powder of Uriage thermal water. Thanks to the spray drying technique, Uriage have managed to spray their thermal water into an air flow at 180° for the water to instantly evaporate, and to get a fine powder exclusively composed of its minerals with intact benefits. It is a real technological challenge: so far, anhydrous products could not benefit from the mineral richness of Uriage thermal water.
Second innovation – and it is even more unprecedented for a loose powder – the transparent Hydra Mist Set & Refresh Powder by Becca (€34 in Sephora stores). This 50% water-based powder provides exactly the same freshness as mist (in addition to fixing and making makeup feel velvety and last longer), and this oh-so unusual sensation for a powder creates a real surprise! It is a MUST this summer!
Powder-to-liquid, lip waters…
Clarins have imagined Water Lip Stain (7 ml, €23, four shades), composed of more than 77% water. It offers the fresh effect of a sorbet and instantaneously fuses with the lips, so you forget it is even there. The lips almost look tattooed with the colour for a barely-there, but highly-persistent mouth effect, without drying the skin. The brand claims this 'lipstick can withstand up to 300 kisses'!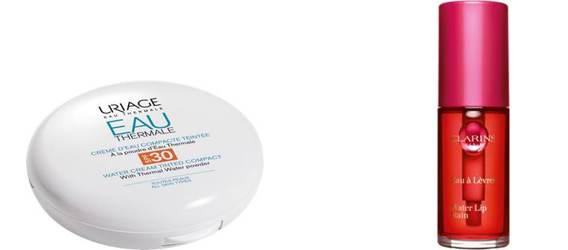 By Terry have invented Lip Powder Essence Lip Ink (€28, four shades, exclusively on the Feelunique website until late May), made with no other than loose powder pigments that liquefy when they come in contact with the skin, turning into liquid ink. The powder-to-liquid technology mixes an aqueous texture containing micro-bubbles with concentrated pigments. The micro-bubbles were designed to explode when they come in contact with the lips and transform into liquid. As for the pigments, they deliver an intense colour, while silica and water powders get fixed on the skin surface and freeze the pigments, offering a sensation of lightness and long wear without any stains.
Even self-tanning waters…
And if we consider self-tanning products as part of these summer, almost makeup icons, we can definitely talk about Foaming Tan Water by Vita Liberata (200 ml, €30, available in three shades in Nocibé stores), and especially Eau Tan by Chanel (75 ml, €56, 2018 Cruise Collection, as from June 1st), a refreshing, self-tanning body mist with a fresh, invigorating trail, whose perfume was created specially for this occasion by Olivier Polge, perfumer-creator of CHANEL. Between perfumed skincare water and a progressive self-tanning cream, this product of a new kind immediately provides the skin with a wave of freshness and sophistication. The classic self-tanning experience transformed and enhanced!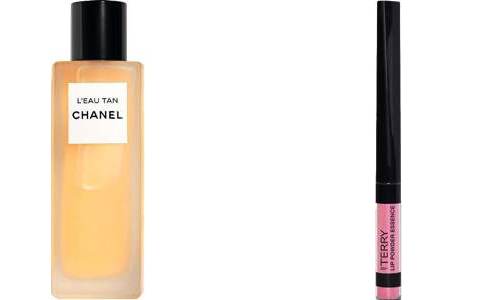 Ariane Le Febvre
© 2018- 2021 CosmeticOBS