Careers
HEAD OF COSMETIC CLIENT PROJECTS France and International - SILAB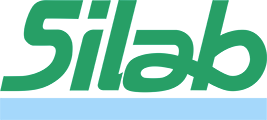 SILAB is an independent company specialized in the research, production and marketing of molecules natural, effective and safe active ingredients for the global cosmetics and dermo-cosmetics industry.
As an expert in skin biology and in the control of plants and biotechnologies, our company is one of the world's leading companies in the field of skin biology for more than 30 years. We launch 4 to 6 new assets per year thanks to our innovation strategy and continuous investment in people, equipment and technologies.
With more than 300 employees in France and abroad, we generate 60% of our turnover from exports with subsidiaries in the United States, China, Korea, Brazil and Singapore, and an international network of exclusive distributors.
For more details: www.silab.fr
As part of our development, we are recruiting a: (M/F):
HEAD OF COSMETIC CLIENT PROJECTS France and International
missions
As part of the Sales Department and attached to the Customer Project Manager, you will participate in the development of our international growth.
As a key contact for our customers, distributors or subsidiaries, you will ensure the follow-up of projects initiated with customers in close collaboration with sales engineers in the field, through your mastery of concepts scientific, biological mechanisms and consumer benefits of our products.
You will contribute to the analysis of the market in the area for which you will provide technical support.
You will be responsible for commercial reporting of the activity as well as the interface with the other departments of the company. As such, you will be the true pivot of information flow between internal and external.
profile
Motivated by project management in the service of customer relations, you have a sense of organization, you are strength of proposal, you like to communicate, work in a team and you want to develop yourself in a position that combines science and business.
With a scientific higher education such as cosmetics, pharmacy, biology, agri-agro or biochemistry, supplemented by a year of specialization or successful experience in commercial project management, you must speak English.
You will benefit fully from our continuous training structure as soon as you join us.
conditions
CDI - Position to be filled as soon as possible.
Ref. No.: 2019-46-CPC
Workplace: Nouvelle-Aquitaine Region, Saint-Viance (Brive-La-Gaillarde, Corrèze).
Please send your CV and motivation letter, specifying the reference of the ad by:
web : silab.fr / e-mail : carriere@silab.fr / mail : SILAB - BP 213 - 19108 Brive Cedex