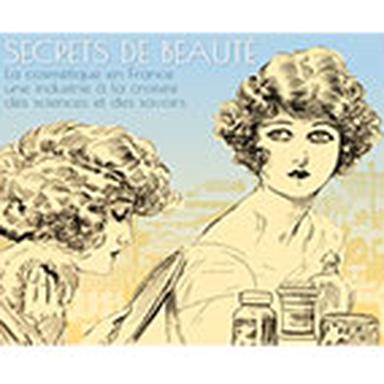 The Cosmetotheque® invites you on an initiatory journey into the world and the history of cosmetics. While Paris was hosting the 28th IFSCC Congress, we reported the first fruits of which on the baptismal font, already in Paris, in the yearn 1957, the Bibliothèque Inter Universitaire de Santé de Paris devoted a virtual exhibition to the history of the French cosmetics industry, with the support of LVMH Recherche.
This virtual, bilingual exhibition provides an opportunity to share the industry's history and give it international visibility. It proposes to make you discover the origin and the successive developments of industry and research in the field of care, hygiene and beauty. This interesting trip will allow you to discover the foundations of this industry that has become one of the most flourishing in France, to meet important players, to go through different periods marked by important facts, to visit many families of products or ingredients, to understand how we went from recipe to formulation, this subtle art of mixing that has become a science regularly and constantly reviewed thanks to scientific and technical progress.
An abundant and remarkable iconography illustrates these various aspects and allows, either to remember for some, or to discover for others, important moments. Soaps, Vanishning, Cold cream, Khôl and other mythical products will no longer hold any secrets for you.
Let us warmly congratulate the authors of this remarkable document, Frédéric Bonté of LVMH Recherche and Philippe Galanopoulos of the BIU, who designed and documented it, and Jacques Gana for the technical realization.
To preserve the trace of origins, and to trace the history of the technical progress becomes an activity having a certain importance in all the fields, the beauty is part of it. The Cosmétothèque®, in a different but complementary way by exploring certain fields in more detail, is part of this ongoing heritage research approach to trace and preserve the know-how of this industry. Our contributions try modestly to complete this general panorama by addressing more specific themes and illustrating them with remarkable achievements.
All this may not make it possible to design tomorrow's products ideally, but should at least allow them to progress by setting a benchmark for the excellence of this industry. Knowing where you come from is a force for defining where you're going.
Thanks again to the authors of this approach.
To view this exhibition, click on the image below. Have a nice visit.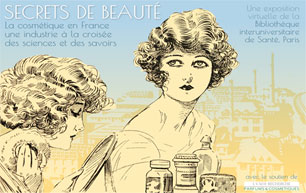 Contribution made by Jean Claude Le Joliff A biologist by training, Jean Claude Le Joliff was an R&D man for many years. Successively in charge of R&D, then of Research and Innovation in a large French cosmetics and luxury group, and after an experience of creating a research centre (CERIES), he turned to innovation management. He was also Associate Professor at the University of Versailles Saint Quentin (UVSQ) and remains a lecturer in several specialized courses: ISIPCA, IPIL, ITECH, UBS, UCO, SFC, etc. He is the founder of inn2c, an R&D and Innovation consulting company. Consultant for several international companies, he has actively participated in projects such as Filorga, Aïny, Fareva, and many others. He created the Cosmétothèque®, the industry's first conservatory of crafts and know-how.
Cosmétothèque® - All rights reserved
© 2014- 2020 CosmeticOBS