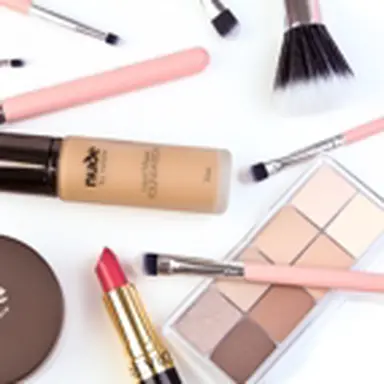 It has been a few years since beauty boxes have invaded cosmetics consumer mail boxes. The offering is massive, there is something for every taste. And those that prefer to invest in organic skincare have not been left behind, since green-labelled boxes have also been launched. Some of them offer lifestyle accessories as well as healthy organic food, while others only focus on beauty. Here is an overview of 100% natural cosmetics boxes.
The very essence of beauty boxes is to discover your products only when you receive them. Why is that so? So you can try new skincare products and be surprised every month.
Nuoo Box
Concept: Launched in 2015, this beauty box makes it possible to discover five travel size cosmetics every month in line with the beauty profile determined beforehand with a questionnaire. Product compositions are examined in great detail, as Nuoo bans ingredients derived from petrochemistry, like phthalates, phenoxyethanol, and mineral oils. Sensoriality is also a selection criterion. Julie Richard, one of the founders, emphasizes the 'need for a cosmetic product to feel good on the skin. It is not always the case, even with organic products.' The Nuoo concept guarantees cruelty-free products and is meant to promote eco-responsible brands. What's more, every box is delivered with a Nuoo magazine which deciphers the content and offers advice and natural recipes.
There is also an e-shop on which almost 1,300 organic and natural cosmetics are referenced.
Price: You can choose a monthly non-binding subscription for €23. Quarterly or annual packs are also available, which is convenient if you want to make a gift.
How can I get it? In a few clicks on Nuoo's website. The box is delivered at the beginning of each month.
Biotyfull Box
Concept: Biotyfull offers a selection of four standard cosmetics with a surprise, like a pouch to tidy your products or a toe separator to perfect your foot care routine. Almost all brands selected are French, and a few are Ecocert and Cosmos-certified. There is also a questionnaire to better target consumer expectations and deliver them a satisfactory content.
Price: Count €39.90 per month for the non-binding version, €32.90 for the annual pack.
How can I get it? Just fill in the subscription form online.
Belle au naturel
Concept: With Belle au naturel, you can receive four standard size products every month. The selection is natural and organic, but not 100% focused on beauty. You will find delicacies in the parcels as well. Again, all brands are French, which does guarantee quality, but it is a shame, because there are also very good foreign organic cosmetics brands.
Price: Several formulas are available, with declining prices depending on the subscription duration. Still, count €34.90 if you want the non-binding offer. Then, you will pay €29.90 if you subscribe for 12 months.
How can I get it? You can subscribe online, on the brand's website.
There is no reason why natural skincare addicts should be deprived of the beauty box concept. However, make sure you read the offer in detail and you can trust brands' commitments to receive a parcel in line with your desires, beliefs, and consumption habits.
© CosmeticOBS-L'Observatoire des Cosmétiques
© 2017- 2022 CosmeticOBS