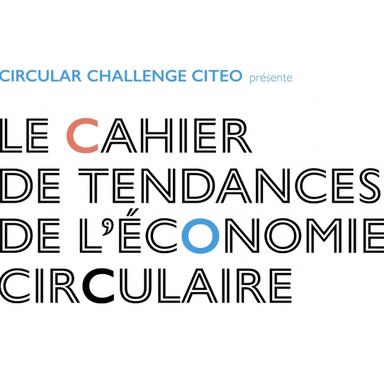 Yesterday it was a trend, today it's an obligation. No industry is exempt from the green revolution, certainly not cosmetics. Citéo, in collaboration with Peclers, has published its trend book dedicated to circularity. The objective is simple: to encourage manufacturers to take the step towards eco-responsibility by taking stock of existing tools and inspiring them with innovative solutions.
How can we be part of a more sustainable approach? This may seem like a thorny question, but today, many concepts allow brands to improve their ecological and societal profile.
In recent years, single-use plastic has become the pet peeve of environmental advocates and some consumers.
This disenchantment has allowed the depository to make its big comeback. Known by our grandparents, but later fell into disuse, it offers the significant advantage of limiting its impact on nature.
Another option, presented in the Citéo report, is bulk. Cozie, one of the pioneering cosmetic players in this field, proposes the marketing of white label machines to beauty professionals who wish to start in bulk.
This principle of reuse does not only apply to physical distribution.
The RePack intends to revolutionize online sales. It is therefore a package that consumers can return empty, free of charge, by mail. To motivate the crowds, there is a carrot in the key. For each package returned, a reward is offered (discounts or vouchers to be used at partner stores).
New materials
"Dust, you will return dust". If this adage is true for the living, it is not quite the case for packaging and other garbage (as evidenced by the beaches littered with garbage).
Thus, some companies are trying to develop new renewable materials to be part of this quest for low environmental impact alternatives.
"This is the case of the Grown.bio and Ecovative technology, which makes it possible to create custom packaging using a material made from a mixture of agricultural waste and mycelium (mushroom filaments)."
Managing your waste
Optimizing the recycling of certain materials is a major challenge. And this is the challenge of Digimarc."It is a technology that generates a barcode. It provides all the characteristics of the packaging. The information collected allows us to improve the quantity and quality of the recyclate (product from recycling)."
Always with a view to better waste management, the company New Hope Ecotech has developed the Eureciclo platform. "Companies that entrust their waste (plastics, paper, aluminum, glass) can monitor their recycling performance in real time and obtain a label for their collection and sorting policy. This certification allows them to promote their social responsibility to consumers. In return, they finance the platform to pay the recycling companies," explains Citéo.
The health crisis has given a boost to the eco-responsible transition. And there is no shortage of innovations in this sector. Whether you are changing the way you market your products, going into bulk or betting on new packaging, all roads lead to sustainability.
JS
© 2021 CosmeticOBS